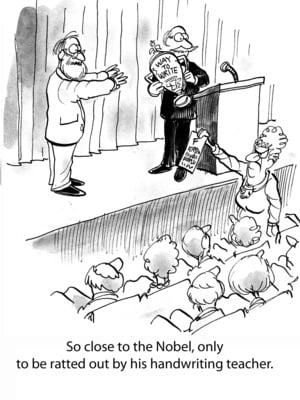 I've been ghostwriting articles, newsletters and books for financial and business professionals since 2008. When I ran across this cartoon,  it resonated because many of my clients have laughingly said that their former English teachers would know their work had been ghostwritten. Never fear; I keep secrets.
If you believe you can't write your book because you had lackluster grades in English class, I devised a series of workshops with you in mind.  "Kickstart Your Business Book" will play to your depth as a business professional, not try to remake you as a writer. Read on! (or download this). 
Kickstart Your Business Book
"Kickstart Your Business Book" is a hybrid of mastermind group and hands-on workshops in Charlotte, NC led by yours truly. Working with five other business professionals, you will finish the course with:
Defined business goals for your book.
An Ideal Reader Profile and set of Reader Objectives.
Key Messages, Themes and a "Voice" for your book.
A "Goldilocks Chapter" of your book, which is a template/sample chapter.
A detailed table of contents with which to begin writing the book by yourself or in collaboration with a professional writer.
A primer on copyright concerns.
Sufficient information necessary to:

Decide whether to seek a publisher or to publish independently.
Choose your book's format and distribution channel(s).
Begin developing a marketing strategy for your book that could begin before the book is finished.
How to hire a team of professionals to help you finish your book.
Click here for a PDF of the details. 
The Fine Print
Limited to six participants, and one has already paid in full, leaving
five seats
. Overflow will form a new group.
$950 tuition as follows:
At least $500 to confirm your seat. Since there are only six participants in this mastermind group, don't delay. Overflow will form a new group.
Tuition must be paid inn full by 1/14/13.
All workshops will take place at SPARK Publications office in Mathews, NC from 9-12am. The feedback sessions on 2/19/13 will be scheduled individually and will also be held at SPARK's office.
No rain checks on missed sessions. I'm available for 1:1 sessions at $95/hour. 
To reserve your seat,
send me your contact information along with a check for $950 to: Minerva Holdings, Inc.  PO Box 44325, Charlotte, NC 28215
Or pay with PayPal: 
A year ago Live Full Throttle: Life Lessons From Friends Who Faced Cancer made its debut and has since won two national book awards.  When you said "It's too pretty to write in" I decided to write a Companion Guide to the book and publish it in black and white  – that should  remove any obstacle to working through the exercises that follow each chapter.
You can keep reading or just hop over to Amazon and buy the guide. It's only $5 for 60 pages of exercises and journaling space.
What's in the Companion Guide?
Yes, all the exercises from Live Full Throttle are there in the Companion Guide, in addition to a set of "capstone exercises" that occurred to me over the year I've been touring with the book. See the photo at the top of this page? Those are the three Fates, mythological beings whom ancient cultures believed could decide when we'd be born, how long we'd live, and how and when we'd meet our deaths. The capstone exercises are inspired by The Fates.
Nearly all ancient cultures have a version of the three mythological Fates who spin, measure and cut each life's thread. They are usually portrayed as weavers and we unknowingly refer to them when we say "it was bound to happen."

The concept of a "fairy godmother" is  related to The Fates, since after all, if your time is already measured, your godmother hovers over you to make sure it cannot be cut short.
Please tell me how the Companion Guide affects your road to a better life. I enjoy hearing from you.
A year ago I published Live Full Throttle: Life Lessons From Friends Who Faced Cancer, and now it's won two national book awards!
Of course I'm over the moon with this news, as any author would be. For me the news brings another layer of joy, since I'm a professional ghostwriter and self-promotion can drain my creative force. Now when people begin searching for a ghost author for their books, and as they begin their due diligence, I can show them what critics have said about my work instead of tooting my own horn. Whew!
"Magnificent stories, movingly told, with compelling copy and striking photo spreads. It's a real page-turner." ~National APEX Grand Award for Publishing Excellence
Now you can hire an award-winning ghostwriter for your business book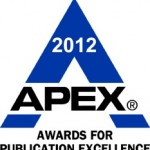 The National APEX Grand Award for Publishing Excellence is open to communicators in corporate, nonprofit and independent settings. Out of 3,800 APEX Award Entries, only 100 received a Grand Award.
Note that the award is for "publishing" excellence, which means Apex considered everything a publisher is responsible for before  they bestowed the award, including writing, editing, art, and design. With so many business professionals considering self-publishing their work, my experience with  Live Full Throttle will help if they decide to go down that road.
I'm forever grateful to the team who brought my book together: Christina Shook's photography, SPARK Publications' design, and Aprill Jones's copy editing expertise were essential.
I can help you find the right team for your self-published book, too, or if you want to find a publisher I can help you write a winning book proposal, as I did for Aaron Katsman. Let's talk about what you want your book to do for you first, then see what route to publication makes the most sense.
On the personal side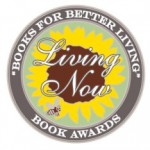 The Living Now Book Awards "celebrate the innovation and creativity of newly published books that enhance the quality of our lives, from cooking and fitness to relationships and mature living." Live Full Throttle won in the "Social Activism/Charity" category.
I'm eternally grateful to my friends who entrusting me with the stories of their lives and journeys with cancer and I'm delighted that their trust in me has circled back to them in the form of critical acclaim.
Please join me as I launch  Live Full Throttle: Life Lessons From Friends Who Faced Cancer. 
After riding my motorcycle through 25+ states with a pink bra strapped across the windshield for breast cancer causes, I've collected a lot of wit and wisdom about life from friends who faced cancer.
Drop by Dilworth Billiards any time from 5-7 to hear some of my friends' stories. I'll run slides from this year's roadtrip on the wall and bring plenty of copies of the book.
Napoliltano's will be there with Italian fare like paninis, pasta fagioli, minestrone and tuscan white bean soups, and chocolate ravioli for dessert.
If the weather permits, hang out around the koi pond in the courtyard or stay indoors and pick up a cue stick. Dilworth Billiards has been a great supporter, having hosted Think-Drink-Eat-Pink before I left for this year's roadtrip.
I'd love to see you, whether you buy a book or just come to wish me well. Nothing formal; leave your tiara at home but bring a friend or co-worker.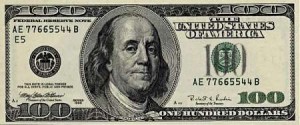 People always ask how much my book cost to produce. Some want to use the intel as they consider self- publishing, and some just like knowing things, I guess.
Most people scratch their heads when I answer that the cost depends on how many I sell. Here's where I tap my MBA to explain the importance of understanding that the total cost of your publishing effort includes fixed costs and variable costs.
 Total cost = fixed cost + variable costs
Fixed costs. If you're an indie author who doesn't hire a ghostwriter, you've still got to pay other creative professionals to help you produce a quality product. You may not need a cover artist/photographer and layout designer if you're using a print-on-demand program, but please hire a copy editor.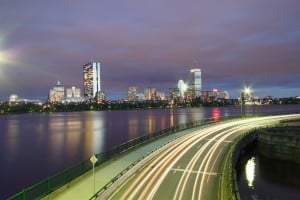 Be sure to capture any travel costs, meals you picked up for people you interviewed, research materials/subscriptions, and so on. Are you planning a book tour? What about promotional materials? Revamping your website so you can sell them online? Cha ching…these are fixed costs.
Allocate these over the number of books you sell. For example, say the fixed costs are $5k and you print 1000 books–hit each book with a cost of $5. Allocate that same $5k across 20,000 copies and you're down to $.25 per book.
Variable costs. In addition to the cost to print your books, you'll have to pay taxes and shipping on them, plus the costs to distribute them to readers and/or retailers. Order your quantity wisely. You'll be tempted to order a high quantity to get the lowest cost per book (unit cost), but if you don't sell what you print, this strategy will backfire.
For example, if you can get your unit cost down from $5 at 1,000 copies by ordering 2,000 books at $4 you'd better have a plan to sell every one of them. The cost per book is $16 if you only sell 500 books ($4 x 2000 copies ordered = $8000/500 copies sold =$16).
There is another variable cost that I don't have experience with, therefore no numbers to share, and that's distribution. If you use a book distributor you will pay a setup charge of somewhere around $500 plus a monthly storage charge plus a cut of your sales.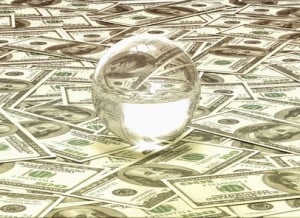 Total cost. My fixed costs are upwards of $10,000 (photography, editing, design, travel, office supplies, promotional materials) and my book tour will run upwards of $10,000. If I print 1500 copies my total costs will run about $27,000, which means at a retail price of $25 I don't break even until I've sold 1080 copies.
You can play with the numbers and say I shouldn't charge the entire book tour to the book because I'll use it to market my ghostwriting services and to gin up paid speaking engagements. Fine, back the total cost down to $17,000 and at $25 retail, I break even at 680 sold copies.
Caveat: Nowhere in this post have I discussed the numbers related to wholesaling and consigning your book to retailers. At this point you need spreadsheet skills (or someone with them) to determine the total profitability of your book publishing venture. If you, like I, will pursue a blended strategy of selling books yourself at full retail and through retailers, your break even number will be higher than if you sold them yourself. Retailers who sell your book on consignment will take 40% off your retail price and pay AFTER they've sold it, while those (few) who buy it outright will take a 50% cut.
Is this any way to make a living?
Being an independent author is not a viable way to feed yourself unless you sell a ton of books, but if you use the book as a marketing vehicle, a book can be priceless.  Compare a sunk pylon supporting a bridge to a book supporting your career. For many business professionals who want to speak at conferences and professional associations, a book credential is required before the organizers will consider your application. If your colleagues or competitors boast author credentials, your ante has been upped–get with it.
I'll be following Progressive's International Motorcycle Show this season as I introduce audiences in twelve major markets to my book, Live Full Throttle: Life Lessons from Friends Who Faced Cancer. Here's the show schedule:
Speaking at bookstores and motorcycle club events
While I'm in each of these fair cities I'll be signing books and speaking about what I've learned about life after 25,000 miles across 32 states and 3 Canadian Provinces on my BMW motorcycle.
If you live near these cities I'd love to talk to your club. Perhaps you have a favorite book store you'd like to recommend I contact for a signing? Motorcycle dealerships often host authors with moto-themed books, so please let me know if your favorite dealer might be interested and I'll take it from there. Cancer support groups have been interested in talking to me about the book, so please let me know if I should contact any of them in your region.
If you're planning on attending one of the shows please look me up. I'm easy to find on Twitter: @TamelaRich  and Facebook and GooglePlus.
So far we've talked about the need to hire a book designer and editor. I took the step of developing a prototype for Live Full Throttle: Life Lessons From Friends Who Faced Cancer.  Mine is in a PDF and included the cover, introduction and first chapter, but you could include less. You'll see that I used the Flash capabilities of Scribd to embed it here.
Intro and First Chapter of Live Full Throttle: Life Lessons From Friends Who Faced Cancer
Nine ways to use your book prototype
Send it to possible reviewers to see if they'd like to provide a blurb
Include a link to it in your social-media and traditional press releases
Query with it for interviews with podcasters, bloggers, radio, TV and other media
Post it on your social media outlets to build buzz (including LinkedIn). While we're talking about social media, listing it on Scribd will help it gain a wider audience and Scribd provides great statistics on readcasts.
Get your book listed in catalogs by the time it's in print. For example, there are motorcycle accessories companies that carry books and I'm using prototype to go through their screening process before they'll  include it in their inventories
Want to speak at a conference?  Most will ask if you've published a book. Send a link to the prototype with your speaker/panelist proposal
Going on tour? Send it to interested groups to get on their calendar by the time the book is back from the printer
Send it to professional magazines/journals for possible syndication
Use it to generate advance sales (speaking of which, you can do that today!)
Ask any professional writer about the need for a fresh set of eyes and they'll tell you it's essential. I don't have an editor for my blog posts and newsletters, but when I write long form, whether a white paper, article or book, I always collaborate with one.
When putting together my team for Live Full Throttle I knew I'd use Aprill Jones (@aprillwrites on Twitter). Aprill writes copy and is as an account social media content manager with an area advertising agency, in addition to being a freelance copywriter and editor. We've hired each other to edit client's book projects.
Editor as Reader Advocate
There are different kinds of editing assignments, only two of which I'll cover here, the "conceptual" editor and the "copy" editor.
The conceptual editor  is akin to an architect and a copy editor to a home inspector. The conceptual editor guides the writer in how to present the material for maximum impact, while the copy editor makes sure the final output doesn't distract the reader with inconsistencies, punctuation, grammar and other details of craftsmanship. Some projects call for another layer of edits between conceptual and copy, because familiarity with the work dulls the senses (and that familiarity begins with the writer). Editors are the readers' advocates for the project.
For Live Full Throttle, I asked Aprill to focus somewhere between conceptual and copy edits on the first round.  I originally wrote:
In 2005 Karen was diagnosed with Choroidal Melanoma, a form of eye cancer. Five years later, in a three-month period, her position with an Episcopal parish was terminated, her husband left her, and she was literally run over by a Mack truck while riding her motorcycle out of state.

She described cancer was "a skate" compared to the triple-whack.

What's a laid off minister facing divorce do with a paid sabbatical? Take a motorcycle trip on a Suzuki Boulevard, of course. But what began as a wind-in-the-face opportunity to assess life and career options ended in an orthopedic exoskeleton from neck to waist.
After Aprill's feedback it became:
In 2005 Karen was diagnosed with Choroidal Melanoma, a form of eye cancer, which she described as "a skate" compared to what came five years later. In a three-month period during 2010, her position with an Episcopal parish was terminated and her husband left her.

So what's a laid-off minister facing divorce do with a paid sabbatical between employment and unemployment? Take a motorcycle trip on her Suzuki Boulevard, of course.But what began as a wind-in-the-face opportunity to assess life and career options ended in an orthopedic exoskeleton from neck to midsection when Karen was literally run over by a Mack truck several states from home.
Advice for self-publishers
If you are a business professional planning to use a book as a door opener for speaking engagements or as a leave-behind with clients, remember that old saw about judging a book by its cover: people will judge YOU by your book. Your book should be at least as professionally designed, written and edited as it would have been in the hands of an experienced publisher.
No matter how well you write, you need an editor or two. Non-fiction writers, I'm not telling you to hire the local high school's British Literature teacher as an editor, I'm advising you to hire someone who will read your work on behalf of your intended audience. Works of high literary fiction read very differently than self-help and inspirational books, which is how Live Full Throttle is categorized.  The white papers, newsletters and books I write for financial professionals are different from Brit Lit, too. Command of the language and its conventions is just the starting point when looking for an editor.
I wrote a post last year about how to find the right ghost writer for your project. Some of that applies to finding the right editor:
Before you hire someone to write for you, be sure they have domain expertise. My specialty is business writing and nonfiction because I have the background and education to do the job well.  If someone asked me to write for pharma or hi tech I'd have to take a pass — actually I'd have to question why they called me in the first place!

The right relationship starts with due diligence, including work samples and client referrals.
For self-publishers hiring book design firms, ask if the firm can refer editors they've worked with in the past. Some firms even have copy editors on staff.
When I ghost write, I also function as conceptual editor, but I wouldn't take on a copy editing job. If you'd like to work with Aprill and me on a project, send me an email.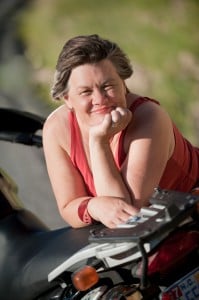 After writing about how to roll blog posts, newsletters and articles into books, self publishing, writing book proposals and what a book can do for you professionally, I invite you to walk with me down the path of self-publishing a book of my own.
Live Full Throttle: Life Lessons From Friends Who Faced Cancer will go to press some time in November and I should have it back by January. Between then and now I'm working with a book design firm, printers, and my marketing intern, Alex Boss.
Live Full Throttle's back story
In 2010 I learned to ride a motorcycle, then joined a group of women bikers dedicated to raising money and awareness for breast cancer causes. After hearing hundreds of stories about facing the ultimate sink hole—death–from women doing it with grace, humor, moxie and joy, I decided to share what they taught me in this book.
Why self-publish?
I decided to publish the book myself after walking through the list of questions I would pose to a client trying to make the  same decision. Here's a recap of my thought process.
Timing
I saw no reason to wait 12-18 months in light of the people I had waiting to buy it. I'll be riding with the breast cancer fundraising group again in 2012 and they want to see this book NOW.  Not taking into account the time required to get an agent and then a contract with a publisher, which is considerable, publishers have production queues that I have no means to influence.
Greater profits for savvy marketers
Even if a publisher picked up the cost of designing, editing and distributing the book, the hard costs (and hard tasks) of marketing it would be up to me.  With the extra margin that publishing gives me, I'll reap more of the financial rewards from hard-won sales than I would have realized with a publisher in the food chain. In other words, for the same amount of effort on my part I'll make more money.
As my own publisher I can cut deals to consign the books with shops, vendors and speakers. I can co-brand the book with like-minded organizations and work out creative fundraising opportunities for nonprofits. I even can run a personalized edition for companies that would like to offer it to their stakeholders.  Authors with total control over their P&Ls can do this; authors with publishers have to go hat in  hand.
Unconventional format
Live Full Throttle: Life Lessons From Friends Who Faced Cancer is a hybrid of memoir and photo essay. At the end of each chapter I provide exercises designed to help readers apply the life lessons. An experimental format is difficult to sell to publishers, and I knew there was a strong probability that they would change the concept anyway, whether I was on board with their changes or not. Who needs that kind of creative castration?  That's why I'm freelance in the first place!
Platform
Publishers want authors with strong "platforms," which is jargon for how many people already know about you and are waiting with bated breath for your book to roll of the printing press or to finish downloading. An author platform is gauged in a variety of ways, including the number of social media followers and blog and newsletter subscribers, speakers bureau representation, and so on.
For a first-time author planning use a book as a means of building or growing a platform, the whole "come back and see us when you have a big platform" line is like telling a teenager they can't take the car out at night because they've never driven in the dark. In the time it would take me to convince a publisher that I have enough book buyers to warrant publishing it, I can just start selling the book.
 Choosing a designer
I believe in putting out a quality product. Research shows that even ebooks with attractive "covers" sell better than those with cheesy ones. I'm not a designer and don't aspire to be. Yes, ebooks can be formatted in Word and converted, but my book is full of beautiful photos by Christina Shook and needed real design expertise. I wasn't about to skimp on design.
I also believe in the power of tribe. It's always nice keeping dollars in your own community but that's not the only reason why I chose Spark Publications, headquartered here in Charlotte, NC, to design my book. I wanted to work with a design firm that KNOWS BOOK PUBLISHING, and Spark has designed a raft of successful book projects. The president of the firm, Fabi Preslar, knows how difficult it is to be a self-published author, since she wrote a book of her own this year.  Finally, Fabi is well regarded in business and professional circles in this region, meaning she has a great platform for promoting her clients' projects; I wanted to benefit from her network and pro-client passion.
Choosing a cover
Spark began the project by suggesting different cover ideas. Scroll through to see the first round.
Next, I put the question out to friends and social media followers. On their feedback, I went back to Spark for iterations on the first layout. Here's what I got.
And finally, here's where we landed. I adore it.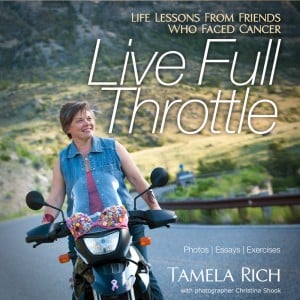 Next up: Mission, Goals and Cover Guidance.
Helmet time often produces deep thought. On my motorcycle for 40 days this summer, I had a lot of helmet time. Among other things, I pondered relationships, physics, environmental economics, disease, mortality and the direction I want to take my life.
Fear as a motivator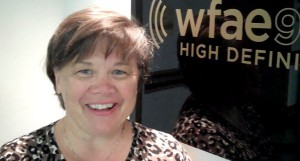 I thought about the role of fear in our lives and how it seems to motivate people more than anything else. Americans seem to particularly fear failure.  Surrounded by crumbling institutions, people are living their lives as if there's no margin for error.
I almost took my life after a business that I owned failed and took down family and friends financially. A lot of people can relate to that experience, sadly. I've drained the dregs of failure's cup and have decided to move onto a different beverage.
During my 9559 miles of summer I thought about my life's lessons and how easily I could contextualize them with motorcycling metaphors. Helmet time has that effect on me. Here's a start:
Lean in, lean out: Techniques used to control the motorcycle also apply to life
Everything wobbles:  But a wobble doesn't inevitably lead to a spill
Blind corners abound: Ride your best ride and take uncertainty as it comes
Exploit the detours: They're usually providential
Embrace the switchbacks: The safest way to the mountaintop isn't the shortest
Taking those lessons on the road
People are fascinated by motorcycle travel, especially when undertaken by someone who breaks their stereotypes of who's a biker. In the last year I've been asked to speak to business and community groups and been interviewed for newspapers, radio and television. Thanks to helmet time I've decided to reach out with the lessons I've learned in a more proactive manner, through a book, keynotes and presentations. Here's who I'm reaching out to:
Teams getting together to review results or chart a new direction will frame the wobbles, detours and blind corners of the past while mapping a series of switchbacks to the top
Groups concerned with personal growth will glean takeaways for how to better lean in or out as they navigate through detours, blind corners and switchbacks
Organizations kicking off a new initiative will accept that wobbles, detours and blind corners are an inevitable part of the journey and that there is no straight path to the pinnacle — only switchbacks
I look forward to
meeting you
in person or an audience in the near future. Namaste.