Helmet time often produces deep thought. On my motorcycle for 40 days this summer, I had a lot of helmet time.
Among other things, I pondered relationships, physics, environmental economics, disease, mortality and the direction I want to take my life.
Fear as a motivator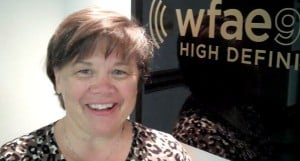 I thought about the role of fear in our lives and how it seems to motivate people more than anything else. Americans seem to particularly fear failure.  Surrounded by crumbling institutions, people are living their lives as if there's no margin for error.
I almost took my life after a business that I owned failed and took down family and friends financially. A lot of people can relate to that experience, sadly. I've drained the dregs of failure's cup and have decided to move onto a different beverage.
During my 9559 miles of summer I thought about my life's lessons and how easily I could contextualize them with motorcycling metaphors. Helmet time has that effect on me. Here's a start:
Lean in, lean out: Techniques used to control the motorcycle also apply to life
Everything wobbles:  But a wobble doesn't inevitably lead to a spill
Blind corners abound: Ride your best ride and take uncertainty as it comes
Exploit the detours: They're usually providential
Embrace the switchbacks: The safest way to the mountaintop isn't the shortest
Taking those lessons on the road
People are fascinated by motorcycle travel, especially when undertaken by someone who breaks their stereotypes of who's a biker. In the last year I've been asked to speak to business and community groups and been interviewed for newspapers, radio and television.
Thanks to helmet time I've decided to reach out with the lessons I've learned in a more proactive manner, through a book, keynotes and presentations. Here's who I'm reaching out to:
Teams getting together to review results or chart a new direction will frame the wobbles, detours and blind corners of the past while mapping a series of switchbacks to the top
Groups concerned with personal growth will glean takeaways for how to better lean in or out as they navigate through detours, blind corners and switchbacks
Organizations kicking off a new initiative will accept that wobbles, detours and blind corners are an inevitable part of the journey and that there is no straight path to the pinnacle — only switchbacks
I look forward to
meeting you
in person or an audience in the near future. Namaste.