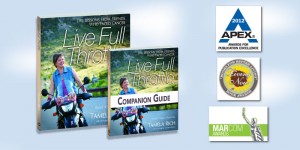 A year ago I published Live Full Throttle: Life Lessons From Friends Who Faced Cancer, and now it's won two national book awards!
Of course I'm over the moon with this news, as any author would be. For me the news brings another layer of joy, since I'm a professional ghostwriter and self-promotion can drain my creative force. Now when people begin searching for a ghost author for their books, and as they begin their due diligence, I can show them what critics have said about my work instead of tooting my own horn. Whew!
"Magnificent stories, movingly told, with compelling copy and striking photo spreads. It's a real page-turner." ~National APEX Grand Award for Publishing Excellence
Now you can hire an award-winning ghostwriter for your business book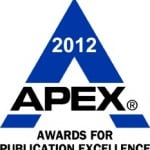 The National APEX Grand Award for Publishing Excellence is open to communicators in corporate, nonprofit and independent settings. Out of 3,800 APEX Award Entries, only 100 received a Grand Award.
Note that the award is for "publishing" excellence, which means Apex considered everything a publisher is responsible for before  they bestowed the award, including writing, editing, art, and design. With so many business professionals considering self-publishing their work, my experience with  Live Full Throttle will help if they decide to go down that road.
I'm forever grateful to the team who brought my book together: Christina Shook's photography, SPARK Publications' design, and Aprill Jones's copy editing expertise were essential.
I can help you find the right team for your self-published book, too, or if you want to find a publisher I can help you write a winning book proposal, as I did for Aaron Katsman. Let's talk about what you want your book to do for you first, then see what route to publication makes the most sense.
On the personal side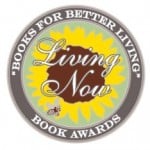 The Living Now Book Awards "celebrate the innovation and creativity of newly published books that enhance the quality of our lives, from cooking and fitness to relationships and mature living." Live Full Throttle won in the "Social Activism/Charity" category.
I'm eternally grateful to my friends who entrusting me with the stories of their lives and journeys with cancer and I'm delighted that their trust in me has circled back to them in the form of critical acclaim.