"I need to get away…"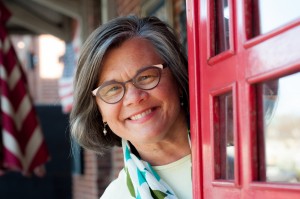 Who among us hasn't said it? I'm often found exploring North America's highways and byways. That's where I encounter people, places, and adventures to inspire my life and work. Here's some of what I've learned:
The kindness of strangers who've bailed me out of jams changed my beliefs about human nature.
My adventure alone in Wyoming's Tetons after dark—when the road ended—taught me about staying focused and maintaining a positive mental state.
Lunch with a homeless Vietnam Veteran helped me think twice about our treatment of the homeless and American service personnel.
I LEAD TOURS for motorcyclists in the United States and abroad. I also develop custom itineraries for those who want to tour without a guide. Get in touch for custom touring services.
I SPEAK to businesses and community organizations about facing fear and harnessing that energy for personal growth. I've survived punishing weather, distracted drivers, a stolen wallet, running out of gas, and having trouble finding a safe place to sleep at night.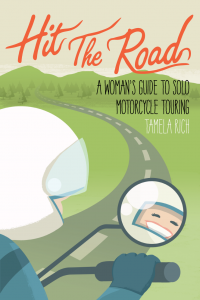 I WROTE Hit the Road: A Woman's Guide to Solo Motorcycle Touring in 2018—digital and print.
"Live Full Throttle: Life Lessons From Friends Who Faced Cancer," and its companion guide won three awards, and are currently out of print.
I WRITE a column in OTL magazine called Out of the Saddle With Tamela Rich and an online column for Charlotte Parent magazine called Travel With Purpose. You can also find my work on KOA's blog (Kampgrounds of America) and the print and online magazine, BMW Owners News.
I OFFER advice to travelers on television too. If you represent a destination that you think might be of interest to my audience, please get in touch.
MY MOTTO: Pack Light. Travel Slow. Connect Deep.