Helmet time often produces deep thought. On my motorcycle for 40 days this summer, I had a lot of helmet time. Among other things, I pondered relationships, physics, environmental economics, disease, mortality and the direction I want to take my life.
Fear as a motivator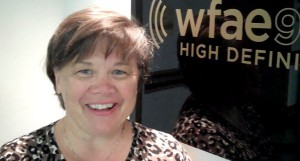 I thought about the role of fear in our lives and how it seems to motivate people more than anything else. Americans seem to particularly fear failure.  Surrounded by crumbling institutions, people are living their lives as if there's no margin for error.
I almost took my life after a business that I owned failed and took down family and friends financially. A lot of people can relate to that experience, sadly. I've drained the dregs of failure's cup and have decided to move onto a different beverage.
During my 9559 miles of summer I thought about my life's lessons and how easily I could contextualize them with motorcycling metaphors. Helmet time has that effect on me. Here's a start:
Lean in, lean out: Techniques used to control the motorcycle also apply to life
Everything wobbles:  But a wobble doesn't inevitably lead to a spill
Blind corners abound: Ride your best ride and take uncertainty as it comes
Exploit the detours: They're usually providential
Embrace the switchbacks: The safest way to the mountaintop isn't the shortest
Taking those lessons on the road
People are fascinated by motorcycle travel, especially when undertaken by someone who breaks their stereotypes of who's a biker. In the last year I've been asked to speak to business and community groups and been interviewed for newspapers, radio and television. Thanks to helmet time I've decided to reach out with the lessons I've learned in a more proactive manner, through a book, keynotes and presentations. Here's who I'm reaching out to:
Teams getting together to review results or chart a new direction will frame the wobbles, detours and blind corners of the past while mapping a series of switchbacks to the top
Groups concerned with personal growth will glean takeaways for how to better lean in or out as they navigate through detours, blind corners and switchbacks
Organizations kicking off a new initiative will accept that wobbles, detours and blind corners are an inevitable part of the journey and that there is no straight path to the pinnacle — only switchbacks
I look forward to
meeting you
in person or an audience in the near future. Namaste.
I've always thought of higher education as an investment, whether one with a financial ROI or something more intangible for society.  But as the mother of two college-aged sons, the "mal-employment" trend for graduates, explained in this PBS NewsHour video, hits home.
In the first eight months of 2010  fewer than 50 of every 100 B.A.-holders <25 years of age held a job that REQUIRED a college degree.
For the college grads who are employed, 7 of the most prevalent 20 jobs they held did not require a degree.
More grads <25 years old work as cashiers, retail clerks, and customer service representatives than computer professional professions and all types of engineers combined. 

Twice as many worked in bars and restaurants than as engineers
More worked in offices and as bank tellers than as computer professionals
Can you say double macchiato?
The Project on Student Debt organization's report on 2009 college grads (devastating timing, kids) shows they have an average debt of $24,000 with rising default rates; it's worse if they went to a for-profit college.
Long tail effects of youthful unemployment
The Economic Policy Institute reports (my emphasis added):
But this recession has specific qualities that reinforce this problem for young workers. Most important, the bursting of the housing bubble resulted in the loss of around $5 trillion in residential wealth. With plummeting home values and shrinking 401(k)s, many people lost a significant portion of their planned retirement. For example, the median household with a person between the ages of 55 and 64 saw their wealth fall by almost 38% between 2004 and 2009 (Baker 2009). In the face of such a loss, many older workers chose to delay retirement and either continue working or go back to work because they could not afford to retire. The size of the labor force declined by 6.3% for young workers, but it increased 8.5% for workers 55 and older. Not only are there fewer jobs in the economy, but also fewer workers retiring and opening up positions…

Moreover, a downturn in the youth labor market is particularly worrisome because it comes at a critical time for workers. Work during teen years is characterized as being highly path-dependent—work status in one period is very sensitive to work status in the time period before. Individuals with more work experience are more likely to work. Sum et al. (2008) have shown the importance of high school employment on post-high school employment and concluded that those who do not work in high school were more likely to be completely disconnected from the labor market. This is an intuitive conclusion, as those with work experience have both shown basic jobs skills and benefited from human capital investment, such as training, that make them more attractive for further work. With a dramatic downturn in the young adult labor market, fewer young workers are being incorporated into this path.
A momentum or swing trade?
We'll know if negative ROI on higher ed is an actual trend in the future. Perhaps it's a microtrend or just a blip. But it seems to me that we're not being honest with ourselves when we say higher ed is THE path to economic prosperity.
Fed Chairman Ben Bernanke missed the point in this response to a 60-Minutes question about the gulf between rich and poor in this country. Ahem, Dr. Bernanke, you're an economist, if every person in America had a Ph.D there still wouldn't be enough jobs — even menial ones — to go around!
My co-author of Tradeoffs, Matt Davio, and I talked about this trend. He's a professional trader and views an investment of time and money in an education as a swing trade. I also see a possible fit with momentum trading and so-called value investing.
What say ye? Is a college education an investment? Or is it just a pricey weigh station for young adults to wait out the meltdown? What kind of trade DID higher ed resemble and what kind DOES it now?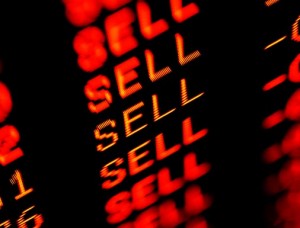 PBS is airing a great series called Mind Over Money.
In the aftermath of the worst financial crisis since the Great Depression, NOVA presents "Mind Over Money"—an entertaining and penetrating exploration of why mainstream economists failed to predict the crash of 2008 and why we so often make irrational financial decisions. It's a program that reveals how our emotions interfere with our decision-making and explores controversial new arguments about the world of finance. Before the current crash, most Wall Street analysts believed that markets are "efficient"—that investors are reasonable and always operate in their own economic self-interest. Most of the time, these assumptions of classical economics work well enough. But in extreme situations, people panic and conventional theories collapse. In the face of the recent crash, can a new science that aims to incorporate human psychology into finance—behavioral economics—do better?
I'm looking forward to seeing the experiment where they wire traders' brains and bodies during trading sessions. Behavioral economics is a favorite interest of mine, hence Tradeoffs: Leveraging the Longs & Shorts of Life. Dan Ariely wrote a great book on the subject, Predictably Irrational. I highly recommend it.
In my occasional series of crappy newsletters, here's another, sent by a financial planner.
This month's issue focuses on creating the perfect home office and some innovative ideas to help you save money. Please take the time to read below and learn what tips may work for you.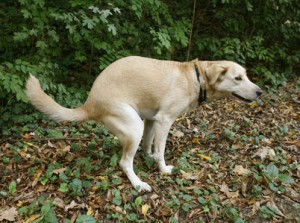 The only professional I want to get office design tips from is an interior designer or furniture vendor.
With financial reform and the worldwide economic meltdown on most everyone's mind, sending a newsletter with fluff like this makes me question whether this advisor is in the loop or out to lunch. C'mon, talk to me about something you're a credentialed expert in!
Oh, the money saving tips? Crap I could get from Reader's Digest like take your lunch to work instead of eating out and get DVDs free at the public library instead of renting them. You must be kidding.
This is another fine example of sending something for the sake of sending something. This advisor needs an editorial calendar. Big Time.
Oh, and the last straw? She actually PAID a vendor to give her a proverbial communications black eye.
The material contained in this newsletter has been prepared by an independent third-party provider. The material provided is for informational and educational purposes only and should not be construed as investment, financial, real estate and/or mortgage advice. Although the material is deemed to be accurate and reliable, there is no guarantee it is not without errors.
If your boilerplate requires you to disclaim giving financial advice, at least print some material that verges on the topic!
Sheesh.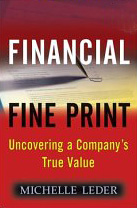 Financial pros and self-directed investors alike appreciate the work that Michelle Leder at footnoted.org does speaking truth about powerful businesses and the people they overpay to run them. Good to know someone's on the job ferreting out the things companies try to bury in their routine SEC filings.
Ms Leder found her calling as a forensic reader of company reports after losing part of her IRA on Qwest Communications. Conducting the post-mortem on that  transaction,Ms Leder realized that "instead of relying on happy talk from corporate executives and over-enthusiastic analysts, she should have spent her time reading the company's SEC filings. In a little over an hour's time, she found several red flags that pointed to overly aggressive accounting."
A seasoned business journalist, she wrote Financial Fine Print: Uncovering a Company's True Value and launched footnoted, which was acquired by Morningstar earlier this month. Proof positive that sometimes those who do good can also do well.
Be sure to bookmark or get a feed from footnoted's blog.
Here's a recent video of Ms Leder who, like me, works out of a home-based International Headquarters and is ably assisted by a canine.
No, the Birthday Fairy didn't bring me a Nook last month, but now I wonder if I should hold out for an iPad. Your suggestions?
BUT WAIT! This just in! Apparently I'm not the only one who didn't know you could download the Kindle software to a PC and start reading. Hmmm…anyone tried this? Please comment.
Speaking of reading technology, Duke Magazine featured a recap of a panel discussion on the future of reading "The End of Civilization as We Know It? The  central question was technology's impact on how, what, and why we read. I particularly enjoyed the back & forth on Google's Booksearch and this quote from Andy Berndt '89, managing director of the Creative Lab at Google, "But we're not interested at all in replacing books. A lot of people who talk about this haven't even ever used Book Search. The hope is that if you can search for something about a topic, and you can find a book, even a snippet of a book, that exists somewhere else, you might continue to pursue that interest. If you can't, you might not. And that seems hugely important."
You Are Not A Gadget: A Manifesto
by Jaron Lanier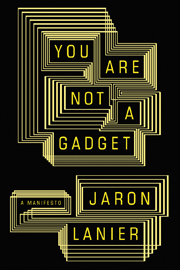 Amazon choose this as one of January's best books, saying, "For the most part, Web 2.0–Internet technologies that encourage interactivity, customization, and participation–is hailed as an emerging Golden Age of information sharing and collaborative achievement, the strength of democratized wisdom. Jaron Lanier isn't buying it. In You Are Not a Gadget, the longtime tech guru/visionary/dreadlocked genius (and progenitor of virtual reality) argues the opposite: that unfettered–and anonymous–ability to comment results in cynical mob behavior, the shouting-down of reasoned argument, and the devaluation of individual accomplishment. Lanier traces the roots of today's Web 2.0 philosophies and architectures (e.g. he posits that Web anonymity is the result of '60s paranoia), persuasively documents their shortcomings, and provides alternate paths to "locked-in" paradigms. Though its strongly-stated opinions run against the bias of popular assumptions, You Are Not a Gadget is a manifesto, not a screed; Lanier seeks a useful, respectful dialogue about how we can shape technology to fit culture's needs, rather than the way technology currently shapes us."
Here's an excerpt from an interview with the author from Publishers Weekly
Q: As one of the first visionaries in Silicon Valley, you saw the initial promise the internet held. Two decades later, how has the internet transformed our lives for the better?
A: The answer is different in different parts of the world. In the industrialized world, the rise of the Web has happily demonstrated that vast numbers of people are interested in being expressive to each other and the world at large. This is something that I and my colleagues used to boldly predict, but we were often shouted down, as the mainstream opinion during the age of television's dominance was that people were mostly passive consumers who could not be expected to express themselves. In the developing world, the Internet, along with mobile phones, has had an even more dramatic effect, empowering vast classes of people in new ways by allowing them to coordinate with each other. That has been a very good thing for the most part, though it has also enabled militants and other bad actors.
Q: Most authors have never made a living from selling their books. They've always had to teach or do something else on the side.
A: Sure, that's also been true in music. But both music and publishing have always supported the creative middle class. So we're speaking now at the Random House offices in New York. There's a floor full of people here who are earning salaries and supporting families, who are not hit authors but are editors and publicists and all sorts of things, and they're immensely valuable. This new world that many like Chris propose disenfranchises them completely.
In an earlier draft of the book I actually went through research on exactly what's happened to the middle class in music, so if you go back to the start of the Web, there were hundreds of thousands of people filing taxes as musicians, only a tiny portion of whom did so on the basis of being known. But there were so many little jobs—session musicians, sound technicians—and that just fell off a cliff. I assert, and I think with good reason, that had we not screwed up in this way, we would not have had the recession. We have to be looking at results, and if the Internet was so great for wealth, then we should be getting wealthy. It has to be stated that simply.
IOU: Why Everyone Owes Everyone and No One Can Pay
by John Lanchester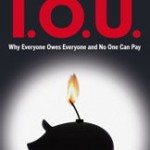 I, like many, am suffering from meltdown forensics fatigue. But this book got my attention when I heard the author interviewed on NPR's Marketplace.
Here's an excerpt from NYT Review: Mr. Lanchester, who is British, isn't an economist or a business journalist. He's a novelist (and a talented one; try "The Debt to Pleasure"), a man with no special financial expertise whatsoever. A few years ago he began following the financial meltdown for research purposes, as background for a novel he was writing. He soon realized, he says, "that I had stumbled across the most interesting story I've ever found."
Once upon a time in America and Britain, he observes, "the jet engine of capitalism was harnessed to the ox cart of social justice, to much bleating from the advocates of pure capitalism, but with the effect that the Western liberal democracies became the most admired societies that the world had ever seen."
Then the Wall crumbled, and "the jet engine was unhooked from the ox cart and allowed to roar off at its own speed. The result was an unprecedented boom, which had two big things wrong with it: It wasn't fair, and it wasn't sustainable."
"I.O.U." crosses over into black satire when Mr. Lanchester describes how bankers used their new tools to make money from poor people, the worst credit risks, by prying their cash loose through predatory lending, then pooling this money and selling it off. Who cared if these people defaulted on their mortgages? The risk had already been passed along to others, and ultimately, when banks failed, to taxpayers. Mr. Lanchester calls this "a 100 percent pure form of socialism for the rich."
With steam shooting from his ears, he summarizes: "So a huge, unregulated boom in which almost all the upside went directly into private hands, followed by a gigantic bust in which the losses were socialized. That is literally nobody's idea of how the world is supposed to work."
Mr. Lanchester's history lesson is peppered with dead-on references to everything, including "Annie Hall," "The Simpsons," "The Wire," Hemingway and Jacques Derrida. He is effortlessly epigrammatical. ("In a sense, credit isn't just an aspect of the economy, it is the economy.")
Before you begin to cry, pick up a copy of "I.O.U." Good humor and good company will be the things that'll get us through.
Exploiting Chaos: 150 Ways to Spark Innovation During Times of Change
by Jeremy Gutsche
I'm writing a business book for a general audience, and read this one because I find the visual approach so refreshing. I want to emulate the approach in my work.
This video will do a better job of explaining it than a written review:
The Relentless Revolution: A History of Capitalism
by Joyce Appleby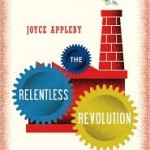 I excerpted from the NYT Sunday Book Review:
Appleby, a distinguished historian who has dedicated her career to studying the origins of capitalism in the Anglo-American world, here broadens her scope to take in the global history of capitalism in all its creative — and destructive — glory.
In viewing capitalism as an extension of a culture unique to a particular time and place, Appleby is understandably contemptuous of those who posit, in the spirit of Adam Smith, that capitalism was a natural outgrowth of human nature. She is equally scornful of those who believe that its emergence was in any way inevitable or inexorable.
Appleby believes that intimations of capitalism's rise first surfaced in the Netherlands, where an otherwise unremarkable country with few resources of its own managed to catapult itself to wealth and prominence in the space of a century. While Appleby lingers on the Dutch — and even manages to make things like the herring trade sound interesting — her principal subject is Britain, which she considers the true cradle of capitalism.
Her focus on Britain has little to do with William Blake's "dark satanic mills" and other symbols of the Industrial Revolution. Instead, Appleby sees in mundane changes in agriculture the beginnings of later, more dramatic, developments. In 16th-century Europe, she observes, about 80 percent of the population was engaged in agriculture — roughly the same proportion as at the time of the Roman Empire. By 1800, the British farming population had dropped by more than half, thanks to innovations that produced a new, commercial agriculture, like crop rotation and the private enclosure of public lands. These efficiencies created a huge pool of surplus labor, setting the stage for the more visible British capitalism in the coming centuries.
It is to Appleby's credit that she spends time on a subject like this, which is too often slighted in popular histories. In a similar spirit, she captures how a new generation of now forgotten economic writers active long before Adam Smith built a case "that the elements in any economy were negotiable and fluid, the exact opposite of the stasis so long desired." This was a revolution of the mind, not machines, and it ushered in profound changes in how people viewed everything from usury to joint stock companies. As she bluntly concludes, "there can be no capitalism . . . without a culture of capitalism."
Other books I wish I could find the time to read (but know I won't)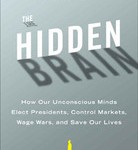 The Hidden Brain: How Our Unconscious Minds Elect Presidents, Control Markets, Wage Wars, and Save Our Lives by Shankar Vedantam, a science writer for The Washington Post and a Nieman Fellow at Harvard University.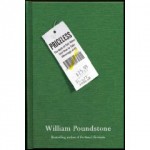 Priceless: The Myth of Fair Value (and How to Take Advantage of It) by William Poundstone dives into the latest psychological findings to investigate how and why prices are allocated.
Next month brings several reader reviews. Please let me know if you're reading anything interesting that you'd recommend or want to review for an upcoming Book Lust post.

In a banking town like Charlotte, you can't swing a dead cat without hitting a VP of one bank or another. Well, these days make that "or a former VP."
One of my friends works for Bank of America and another is a criminal defense lawyer. The banker persists that Ken Lewis and BofA are being singled out for bad treatment by the feds. Here's what the lawyer says on the matter of Mr Lewis and the Merrill Lynch deal:
Q: Did Mr. Lewis breach his fiduciary duty to BOA shareholders when he did not terminate the deal noting a contractual clause that losses were way over what was projected?
Q: Did Merrill execs enter into a contract knowing of these losses, hiding them in some way and using "fraud in the enducement"? Charges coming against Merrill execs.?
Q: Would BOA's stock price settled at a higher price when the market hit rock bottom? i.e. not as big a loss to shareholders.
A: If yes, to any of these, then he failed in his duty as CEO. Thus, a jury must decide if that is negligent (fired for that) or criminally negligent or culpable (go to jail for this).
Bottom line: Taking one for the USA team is not a defense, it is mitigating.
As I mentioned in December Book Lust I'm reading Dan Pink's new book Drive: The Surprising Truth About What Motivates Us. The book's publisher had perfect timing, with  January's headlines of banker bonuses and the prospect of taxing TARP recipients.
There's a lot of hand wringing about what will happen to the entire economy if the financial sector is reined in:
Will "under paid" (therefore presumably under qualified) bankers screw up the economy?
Will all the good financiers move to hedge funds, leaving our big banks in the hands of a bunch of brain-dead drones willing to work for a mere 25x their average company worker's wage?
Is limiting banker compensation the last nail in capitalism's coffin?
And then there's the rumor that Goldman Sach's Lloyd Blankfein will be taking a $100m bonus for 2008′s work. That's in contrast to the US Census Bureau's report that the average 2008 per capita income was just under $27k. I don't think the feudal lords of the dark ages made those multiples.
Before jumping in with Drive's analysis of human motivation,  I'll let The Daily Show guide us down memory lane with those to whom much was given and nothing was demanded:
The evolution of motivation
Mr Pink says Motivation 1.0 centered around survival. Sometimes survival meant stealing a meal or a spouse but eventually the human species figured out that cooperation was a less painful, more humane way to conduct ourselves, and Motivation 2.0 came into being.
Motivation 2.0 centered around punishment and reward and "it is so deeply embedded in our lives that most of us scarcely recognize that it exists."
Despite its greater sophistication and higher aspirations, Motivation 2.0 still wasn't exactly ennobling. It suggested that, in the end, human beings aren't much different from horses — that the way to get us moving in the right direction is by dangling a crunchier carrot or wielding a sharper stick. But what this operating system lacked in enlightenment, it made up for in effectiveness. It worked well, extremely well. Until it didn't.
The Seven Deadly Flaws of Carrots and Sticks:
They can extinguish intrinsic motivation
They can diminish performance
They can crush creativity
They can crowd out good behavior
They can encourage cheating, shortcuts, and unethical behavior
They can become addictive
They can foster short-term thinking
This is not to say that carrots and sticks are always bad

Drive has a chapter on circumstances where punishment and rewards work very well, thank you very much. But we're headed full gallop into Motivation 3.0, which recognizes that while people are at times profit maximizers (and therefore extrinsically driven), we are also "purpose maximizers," which means we're motivated intrinsically as well.
For the word lovers among us, "purpose maximizers" has its own Latinate descriptor: Homo Oeconomicus Maturus (Mature Economic Man).
Bruno Frey, an economist at the University of Zurich says "Intrinsic motivation is of great importance for all economic activities. It is inconceivable that people are motivated solely or even mainly by external incentives."
Mr Pink lists several highly successful business people who are driven by intrinsics to achieve and even asks us to ponder whether the intrinsically-motivated Warren Buffett and Oprah Winfrey are any less economically successful than Jeff Skilling and Donald Trump (whom most would agree are Motivation 2.0 poster boys). 
What about the bankers?
Americans are stuck in Homo Oeconomicus (Economic Man) mode, instead of Homo Oeconomicus Maturus mode. We aspire to big bucks ourselves, so while there's still a chance we can make the current system work for us, we're loathe to reform it. I think this is why we  didn't DEMAND taxpayer representation on the boards of the organizations we taxpayers saved from the ash heap in October 2008. That,  plus the fact that the moneyed class and the politicians they own have convinced us that we should fear big government more than big business (or perhaps anything else).
We've seen what extrinsically motivated bankers can do for society. I'm sure we can find some Homo Oeconomicus Maturus boards and managers out there — aren't they the ones running credit unions?
Maybe Sir Richard Branson could bring "Virgin Money" to the US, too. The CEO (a woman!) says "Our aim is to make 'everyone better off' in the way we do business by offering good value to customers, treating employees well, making a positive contribution to society and delivering a growing profit to shareholders. Our approach to banking is founded on developing a sustainable, savings-based business."
Finally, I'm not in a position to judge whether Lloyd Blankfein believed himself when he declared that his firm does "God's work." Stephen Colbert seems to have an answer to that question:

Scroll down for writing prompts, bloggers & newsletter writers.
In my occasional series of publicly (and respectfully) editing business writing, this time I offer unsolicited advice to PIMCO, a leading global investment management firm, which publishes respected and widely-read newsletters.
Today I read  The Ring of Fire, written Mr William H. Gross, a founder of PIMCO who oversees the management of more than $800b of fixed income securities (among many other things). It started off well enough with a personal reflection on his long and distinguished career and the careers of others, but I'd have shortened this part by a couple of paragraphs.
Then the segue:
There have been numerous changeups and curveballs in the financial markets over the past 15 months or so. Liquidation, reliquidation and the substituting of the government wallet for the invisible hand of the private sector describe the events from 30,000 feet. Now that a semblance of stability has been imparted to the economy and its markets, the attempted detoxification and deleveraging of the private sector is underway.  Having survived due to a steady two-trillion-dollar-plus dose of government "Red Bull," Adderal or simply black coffee, the global private sector is now expected by some to detox and resume a normal cyclical schedule where animal spirits and the willingness to take risk move front and center. But there is a problem. While corporations may be heading in that direction due to steep yield curves and government check writing that have partially repaired their balance sheets, their consumer customers remain fully levered and undercapitalized with little hope of escaping rehab as long as unemployment is at 10-20% levels worldwide. "Build it and they will come" is an old saw more applicable to Kevin Costner's Field of Dreams than today's economy. "Say's Law" proclaiming that supply creates its own demand is hardly applicable to a modern day credit-oriented society where credit cards are maxed out, 25% of homes are underwater, and job and income creation are nearly invisible.
OK, before you look at my table of edits below, ask yourself "What does he want me to know? What should I expect next?" Myself, I didn't predict that he'd head into a global economic analysis since the segue focused exclusively on America. This isn't fiction, or even narrative nonfiction,  Mr Gross, this is business writing. Point the headlights where you intend to steer the vehicle.
Surgical edits to what WAS written
Instead of
I'd write


There have been numerous changeups and curveballs in the financial markets over the past 15 months or so.

The financial markets threw us a number of changups and curveballs these past 15 months or so. (drop the passive voice)

Liquidation, reliquidation and the substituting of the government wallet for the invisible hand of the private sector describe the events from 30,000 feet.

The

invisible hand of the market has been replaced by the

government wallet and we've seen liquidation and reliquidation. (the sentence is more active now and that cliche– '30,000 feet'– removed)

Now that a semblance of stability has been imparted to the economy and its markets, the attempted detoxification and deleveraging of the private sector is underway.

Now that the economy and its markets have achieved some semblance of stability, the private sector's detoxification and liquidation is underway. (isn't that more clear?)

Having survived due to a steady two-trillion-dollar-plus dose of government "Red Bull," Adderal or simply black coffee, the global private sector is now expected by some to detox and resume a normal cyclical schedule where animal spirits and the willingness to take risk move front and center. But there is a problem.

However, there is a problem in the thinking that the private sector can resume a normal cyclical schedule after two-trillion-dollar doses of government "Red Bull," Adderal or plain black coffee. It just doesn't work that way. Here's why: (and then go into bullets)
I'll say this, the article is full of writing prompts
My editing scalpel safely retired to the autoclave, I took some points from Mr Gross' article to help bloggers and newsletter writers in search of a juicy topic.
The PIMCO Ring of Fire includes the US, Japan and six European countries whose public debt is most likely to reach 90% of GDP (with an ensuing 1% fall in growth). If you look at the graph (a nice one) you'll see that the countries identified as less likely than those in the Ring of Fire to stumble are Sweden, Germany, the Netherlands, Canada, Norway, Finland, Denmark and Australia. Mr Gross says these countries are "considered to be most conservative and potentially more solvent, with the potential for higher growth." If you're a Forex trader advisor or investor, does this have any bearing on your recommendations or holdings?
Mr Gross argues for tilting growth-focused (and currency) assets toward countries like China, India and Brazil. What's your position and why, advisors and investors?

If you want to avoid developing economies, Mr Gross says look north to Canada, our more conservative neighbor (I wrote about this here). He also says to avoid the UK. How does this inform your investment strategy?

Last year Denmark (one of the countries farthest from the Ring of Fire) was named "The happiest country on Earth" by social scientists at Blue Zones Project . ABC 's 20/20 story homed in on the social egalitarianism of Danes, who don't derive great personal status from their job choices. "Denmark is what is called a 'post consumerist' society. People have nice things, but shopping and consuming is not a top priority. Even the advertising is often understated. Along with less emphasis on 'stuff,' and a strong social fabric, Danes also display an amazing level of trust in each other, and their government."  Comment on what this might foretell about the path of American deleveraging– do the Danes lead you to believe the deleveraging Mr Gross describes might not be all that bad after all?
While we're on the subject, Danes pay some of the highest taxes in the world — between 50 percent and 70 percent of their incomes. In exchange, the government covers all health care and education, and spends more on children and the elderly than any country in the world per capita. What say ye about health insurance reform, Americans?
In the most recent study of happiness, directed by University of Michigan political scientist Ronald Inglehart and administered from Stockholm, "the survey found that freedom of choice, gender equality, and increased tolerance are responsible for a considerable rise in overall world happiness. The results shatter the more simplistic and traditionally accepted notion that wealth is the determining factor, says Inglehart."  Is it possible that we Americans can learn to see ourselves — and each other — differently after this shared economic hardship?
This month we have a fiction entry in Book Lust by writer Barrie Abalard, who reviews the latest book in the series that inspired the Golden Globe winning "Dexter" TV series.
Want to review a book for February? Please let me know.
In the continuing discussion about e-readers I asked a hedge fund manager who follows technology to weigh in on the Kindle versus Nook choice for my birthday. He goes by "Dasan" online.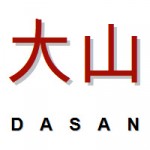 Here's what he says.
Happy Birthday, Tamela – I know you've been considering whether to buy a Nook or a Kindle. I've got some ideas for you.

First, the most important thing is your decision to buy an e-reader in the first place. In 20 years or less, printed-paper books will be as common as a scroll of wizardly runes is today. People will look back and wonder why books didn't migrate to digital delivery before music and movies did. But today the question remains – to Nook or to Kindle?

You say you're leaning toward buying the Nook because it runs on Android and you are bullish on where Android's headed. Sorry, but you're missing the whole point of e-readers. The point of the e-reader is to "disappear" in your hands and let you drift into that trance-like state of reading. When I'm reading Dune for the 5th time on my Kindle, I don't even know what an operating system is. You love libraries and bookstores; that would seem to make a Nook the obvious choice, with its physical stores. Barnes & Noble has promised to let you use your nook to read books for free in their stores. Before you get too excited about that, you better look at their financial statements. Did you know that they are in the process of closing all of their B. Dalton bookstores? I wonder how long they can keep their physical stores. I loved record stores – can you find one for me? Buy a Kindle, and you don't buy an e-reader, you buy access to the entire Amazon bookstore. But the Nook sure has a piece of hardware, with a great color second screen and that wonderful rubber backing! The decision is obvious – buy one of each!
Thanks, Dasan. Sounds like I can't lose. I'll let you know whether the Birthday Fairy brought me either of these.
Too Big to Fail: The Inside Story of How Wall Street and Washington Fought to Save the Financial System—and Themselves
by Andrew Ross-Sorkin, reviewed by Jim Gobetz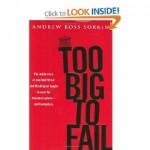 The book chronicles the events leading up to and surrounding the recent economic turmoil It is the third book on the topic I have read and by far the most exhaustive and detailed. Mr. Ross-Sorkin has unparalleled access to the key players in the events and a very flowing and easy to read writing style. He describes the characters in an unbiased manner and I came away feeling that he was quite neutral on everybody. This is a fair contrast to "The Sellout" by Charles Gasparino whose opinions of the players are obvious.
The book was good to great from cover to cover, but I am somewhat reticent to recommend it to anyone who is really not a total economy wonk like I am. The casual observer is likely to get bogged down in the details as there are literally hundreds of players and their interactions read like those of the Plantagenet's. If you are really keen to get inside the events of 2007-2009 you won't find better access, Mr. Ross-Sorkin has interviewed all of the key and nearly all of the ancillary players many times in his role with the NY Times. I follow the market and the political events that relate to it like a stalker, yet still I learned quite a few new things and gained new insight into the minds of the rainmakers that led us in and out (hopefully) of the debacle.
So for the fanatics, go for it, it's a joyride through a subject you can't get enough of. For those of a more relaxed interest, you'll have to decide if you're interested enough for 800 pages or so on this particular topic.
Bonus: my friend Matt Davio interviews Mr Sorkin.
Mobs, Messiahs, and Markets: Surviving the Public Spectacle in Finance and Politics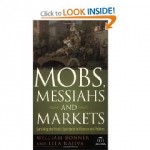 by William Bonner and Lila Rajiva, reviewed by Jim Gobetz
This book attempts to link the three title entities into a treatise on the human condition from which they sprang. Unfortunately the book is like a roller coaster, looping back and forth, and in and out of the topics in a way that was in my opinion uncoordinated. I am not a writer of books but I suspect a failure on the part of the editor is greatly responsible. Each chapter is interesting in and of itself but taken as a whole it makes no conclusions. The authors are at times strident and appear to be approaching a point which is never made, or they make a point that is unsupported in the context of the chapter but is in another chapter.
I have the feeling that if the book had been organized in a better fashion I might be writing a positive or even very positive review, but as is I cannot recommend it. Sadly, while the title elicits interest the text fails to deliver.
Think Twice: Harnessing the Power of Counterintuition

by Michael Mauboussin, reviewed by Derek Hernquist
Michael Mauboussin's previous book, More Than You Know, was a collection of essays he had written under the title "The Consilient Observer". I loved it for its discussion of the odd ways in which we process information and make decisions.  Think Twice moves his work from an investor-heavy descriptions to more general prescriptions, contributing to the recent wave of books from Gladwell, Ariely, etc. on social movements.
It's an engaging read, with countless examples of fascinating behavioral experiments.  Those familiar with studies by Kahneman, Tversky, Asch, etc. will recognize many, but he also offers examples from the real world lab.  Why do only 12% of Germans consent to organ donation, yet 100% of Austrians do?  Because in Germany, one must opt-in, while in Austria one must opt-out…a simple difference in the way choices are presented makes a world of difference.  Other examples of suboptimal decision-making abound, from Harrah's Casino thinking high rollers are their best customers(they're not) to a music lab giving listeners a chance to think independently about a selection of new songs(they couldn't).
I find Mauboussin's examples both enlightening and entertaining, but it's this "Cliffs Notes" approach to behavioral study that defines both the strengths and weaknesses of this book.  Experts in the field of psychology will already be familiar with many examples, and find the prescriptions for improving our decision-making skills too simplistic to be make a difference. For me, however, his work has been instrumental in building a constant awareness of context where snap (attribute-based) judgment had resided…a major help in accepting the potential of markets to go where the mood takes them regardless of my opinion.
Personally, I love these books and find them appropriate for 95% of the population, particularly investors, business executives, marketers, and political operatives.  Both the results and implications of dozens of studies are laid out in simple form, giving the reader a vivid memory on which to construct his or her personal decision-making process.  If Mauboussin's name is new to you and you are fascinated by how we make choices, I think you'll love Think Twice.
How God Changes Your Brain: Breakthrough Findings from a Leading Neuroscientist
b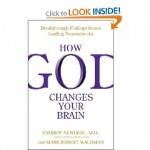 y Andrew Newberg M.D.& Mark Robert Waldman, reviewed by Wray Herbert(Washington Post's Book World)
Gus was not a "meditation type of guy." He was more of a Joe Sixpack, a Philadelphia mechanic not much interested in religion. He hauled himself into Andrew Newberg's clinic for one reason: His memory was failing. Newberg, a neuroscientist and memory expert, has a special interest in spirituality; he has scanned the brains of worshipers ranging from Franciscan nuns to Pentecostals speaking in tongues. So why was he bothering with Gus? Well, Newberg explains in "How God Changes Your Brain," his studies (with coauthor Mark Robert Waldman) had convinced him of a link between spirituality and cognitive health: The neurochemical changes that he observed during meditation and prayer appeared to improve brain function.
But Newberg had studied mostly devotees with years of spiritual training; he wanted to see whether a novice might benefit, too. So Gus learned the basics of Kirtan Kriya meditation. Rooted in 16th-century India, Kirtan Kriya involves conscious regulation of breathing as well as repetitive movements and sounds. Gus picked it up right away, practicing 12 minutes a day for eight weeks. That's a blip compared to what many students of meditation do. Even so, Newberg writes, Gus had greater clarity of mind, empathy and emotional equilibrium. What's more, his working memory improved as much as 50 percent on some tests. Gus's case may be inspiring to readers worried about the mental decline that comes with aging. But those looking for the loftier answers promised in the book's title may come away unsatisfied, and a bit confused. At times Newberg seems to be writing about a broad notion of spirituality, while at other times he focuses on rituals — the mantras and mudras and prayer beads — without any spiritual content or commitment. He doesn't want to leave anyone (even atheists) outside the tent, so his definition of God is whatever any individual's neurons are conjuring up at the moment — or the next moment or the next, because God is "constantly changing and evolving." Inclusiveness is all well and good, but loose theology doesn't necessarily make for rigorous testing. The second half of "How God Changes Your Brain" is a how-to book. There are lists upon lists here, and even lists within lists: eight best ways to maintain a healthy brain, including five essential reasons for yawning; nine steps for dealing with anger; six strategies for improving communication and six more for creative problem-solving. You get the idea. Aging baby boomers are hungering for good science writing on both brain health and spirituality. Happily, there are excellent books on this important topic, notably Sharon Begley's "Train Your Mind, Change Your Brain" and Daniel Goleman's "Social Intelligence." Start with them. Unhappily, this bloviating volume will leave most readers still seeking.
The Moral Underground: How Ordinary Americans Subvert an Unfair Economy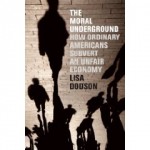 by Lisa Dodson, reviewed by Publishers Weekly
In this fascinating exploration of economic civil disobedience, Dodson (Don't Call Us Out by Name) introduces readers to teachers, supervisors, health-care professionals and managers who bend the rules—and even break the law—to support those in need. Dodson shares stories of individuals like Linda, a health-care supervisor who has, against hospital policy, "driven an employee to court on work time" and allows her low-wage employees to manipulate the schedule so they can attend to child-care needs. The author interviews Cora, a restaurant manager, who came up with a "double talk system," in which she keeps two sets of time sheets so that workers can attend to family issues and who says, "helping women meet their kids or do what they have to do is more important" than her chain restaurant's rules. Dodson's study is gripping and her argument is persuasive: we should not have to put compassionate Americans in a position where they have to choose between following rules and helping those who are trying to help themselves.
Dexter by Design (how timely, after Sunday's Golden Globe awards)
by Jeff Lindsay,  reviewed by Barrie Abalard
Summary: A good read for Dexter fans, but not Lindsay's best. If you've never read any of the "Dexter" novels, start with book one, Darkly Dreaming Dexter, in order to read this one (book four) in context. If you've only watched the Showtime TV series, be aware that the plots of the series and the plots of the books diverge greatly. Three and a half out of five stars.
I discovered Jeff Lindsay's "Dexter" novels about six months before the Showtime series began. During that six months, when most of the world didn't know the books existed, I was practically stopping strangers to rave about Lindsay's writing and characterization. My family grew thoroughly sick of my Dexter talk. And then… the series began, with the first season repeated on one of the broadcast networks (CBS, I believe), and suddenly everyone knew what, and who, I was talking about.
Thus, Dexter by Design was a book I waited for with great impatience. And it mostly satisfies. Mostly. But it doesn't get near the admittedly high bar Lindsay set for himself with books one and two (Darkly Dreaming Dexter and Dearly Devoted Dexter) and the slightly less spectacular but still excellent book three, Dexter in the Dark.
I believe a large part of the problem with the book's momentum—it takes a while to get off the ground—lies in the beginning. Dexter and Rita, his new wife, are honeymooning in Paris. While Lindsay wraps up the honeymoon intro fairly well, setting the stage for the rest of the book, the story would have been stronger if he'd opened with Dexter doing his thing in Miami, as usual, and then working in remembrances of his honeymoon. I think the horror that serves as the end to the honeymoon scenes would work better if it were teased out over the first fifth of the book or so.
I also found Lindsay's writing in the first chapter a bit irritating, before the book settles down into the sardonic commentary that is his (and Dexter's) forte. The observations about Paris and art strike me as too floridly written, and not consistent with Lindsay's usual clean style. I was annoyed, frankly, waiting for the real action to begin.
But, it's not a huge quibble if you are a "Dexter" fan, which I am. Once the story returns to Miami, where Dexter works as a blood spatter analyst for the police crime lab and moonlights by taking out evil folks with his sociopathic relish, the story regains its footing. The tale is one of viciousness as well as absurdity, with some surprise turns that keep the momentum going. Unfortunately, the ending is a bit weak, as well as completely unsurprising, which disappointed me.
Lindsay's first two books knocked my socks off. The third one, Dexter in the Dark, was only a shade less amazing. Lindsay takes chances with his main character that, in the first three books, made me gasp with surprise and pleasure as he spun plots that eventually resolved in a satisfying way. If you're a fan of the popular homicidal character and haven't read Dexter by Design, by all means do so, as long as you've read the first three books beforehand. But be prepared for that twinge of disappointment here and there.
I've written a series of stories with repeating characters myself, so I know it's difficult to tell the tales and reveal new aspects of the main characters over the course of several storylines. It takes mastery of the art of fiction and a polished, smooth style, both of which Lindsay has (and I don't, but I'm working on it). I'll wait to read book five before I throw in the towel on Lindsay and his "Dexter" series.