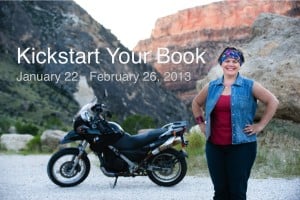 Isn't it time to take action and become a published author? I'm not talking to novelists and poets, I'm talking to business professionals who need "the ultimate business card." The book you write is just that, the ultimate business card. It's time to get that book off your wish list and into the hands of clients and prospects.
Forget what your high school English teacher said about your writing skills

Charles R. Schwab is dyslexic, yet he rose to the top of his profession AND wrote several books. You can hire a financial ghostwriter like me to make you sound like an English Major, but before we that can happen, you've got some work to do.
Kickstart Your Business Book
"Kickstart Your Business Book" is a hybrid of mastermind group and hands-on workshops in Charlotte, NC led by yours truly. Working with five other business professionals, you will finish the course with:
Defined business goals for your book.
An Ideal Reader Profile and set of Reader Objectives.
Key Messages, Themes and a "Voice" for the book.
A "Goldilocks Chapter" of the book, which is a template/sample chapter.
A detailed table of contents with which to begin writing the book by yourself or in collaboration with a professional writer.
A primer on copyright concerns.
Sufficient information necessary to:

Decide whether to seek a publisher or to publish independently.
Choose your book's format and distribution channel(s).
Begin developing a marketing strategy for your book that could begin before the book is finished.
How to hire a team of professionals to help you finish your book.
This series of workshops is NOT a "writing class" designed to make you into something you are not.
Most business authors engage a team of experts (including a ghostwriter) to bring their books to fruition; this course will equip you to captain that team and keep it focused on YOUR vision, voice and table of contents
. 
However, you will become a better communicator as a byproduct of this course. What you learn about using Key Messages and an authentic Voice to convey messages that meet your Ideal Reader's Objectives will serve you throughout your career.
Your Path to Published Author
1/22/13: Business, Audience, Voice
Setting your BUSINESS goals for the book.
Developing the Ideal Reader Profile.
What will your Ideal Reader be equipped to do after reading your book? These are Reader Objectives.
Finding the right Voice for your book that will resonate with your Ideal Reader. This goes beyond what you learned in eighth grade about whether to write in first- or third-person.
1/29/13:  Key Messages, Themes and Table Of Contents
Group feedback on 2/2 homework (Business goals, Reader Profile, Objectives and Voice).
Define Key Messages and practice how to infuse them throughout the book.
Using Key Messages to develop Themes and a preliminary Table Of Contents (TOC).
2/5/13 Goldilocks Chapter
Group feedback on 2/9 homework (Key Messages, Themes and TOC).
Defining and writing your Goldilocks Chapter.
Copyright concerns.
2/19/12: One-on-one feedback sessions on your Goldilocks Chapter
On Tuesday 2/19, instead of a regular group meeting, each author will spend 60 minutes with me reviewing my feedback and suggestions and mapping the next version. Authors will submit their Goldilocks Chapters to me by Thursday, 2/12.
2/26/13: Go, Go, Go! 
Revising and fleshing out TOC using key messages, themes and the revised Goldilocks Chapter.
Software and other tools to consider using for your book project.
What to place in body of the chapter versus sidebars and appendices.
45-minute primer on choosing the best book format, design and distribution channel(s) to meet your business goals, guided by SPARK PUblications.
Generating pre-book buzz through: blogging, newsletters, social media, speaking engagements, podcasting, white papers/e-guides, etc. "It's your content…reuse and recycle it!"
The Fine Print
Limited to six participants, and one has already paid in full, leaving
five seats
. Overflow will form a new group.
$950 tuition as follows:
At least $500 to confirm your seat. Since there are only six participants in this mastermind group, don't delay. Overflow will form a new group.
Tuition must be paid inn full by 1/14/13.
All workshops will take place at SPARK Publications office in Mathews, NC from 9-12am. The feedback sessions on 2/19/13 will be scheduled individually and will also be held at SPARK's office.
No rain checks on missed sessions. I'm available for 1:1 sessions at $95/hour. 
To reserve your seat,
send me your contact information along with a check for $950 to: Minerva Holdings, Inc.  PO Box 44325, Charlotte, NC 28215
Or pay with PayPal: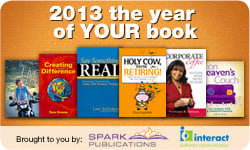 I field nearly 100 inquiries a year about writing a book. People want to know predictable things, like whether they're ready, how much it costs to self publish, how to market the book and how to get started.
I can speak from my experience, but here's your chance to hear from a panel of experts on the subject, including Fabi Preslar, whose firm, SPARK Publications designed my award-winning book, Live Full Throttle.  
 Join me at this workshop
The Year of YOUR Book is a real world conversation about professionally custom-publishing your book. SPARK Publications will share the basic steps and processes toward becoming a self-published author.
This 90-minute session, held in Charlotte, NC, will include an interactive panel discussion with successful self-publishers (including yours truly) who will share their experiences with you and answer your questions. After the formal presentation, we'll sign books and mix-and-mingle.
We'll address these and other questions and concerns:
What are the steps and costs involved in custom-publishing your own book?
Fears of publishing a book on your own, without a "publishing house."
How to make a custom-published book succeed.
Confusion with the differences between P.O.D (online) publishing, digital printing, traditional publishing  and eBooks, (and choosing what's best for you).
Using a book as a business builder: best practices.
How a book will help you land more and better speaking and media opportunities.
Choosing between hiring a ghostwriter, writing coach, editor, copy editor, proofreader… and determining which one your book needs.
Design, production, distribution, marketing, promotions, PR – how do you get your book "out there?"
 Get answers to these questions and more during this 90-minute presentation. Cost is just $65 per person, plus the chance to win an autographed book from one of the panelists. I am not being compensated for participating, in case you're wondering.
Meet the panelists
Chuck Inglefield: Author of the National award-winning book: Holy Cow, You're Retiring! and President of Inglefield Retirement Solutions.
Tamela Rich: Author and recipient of two National publishing awards for Live Full Throttle: Life Lessons from Friends Who Faced Cancer. Tamela is also a financial ghostwriter.
Peg Robarchek: Ghostwriter, professional book editor, writing coach, and novelist.
Lou Solomon: Authentic Communication Coach, Founder of Interact and Author of Say Something Real.
 Host: Fabi Preslar, President of SPARK Publications and author of On Heaven's Couch, My Journey with a Masterful Mentor (Excellence in Publishing award recipient).
I'll be following Progressive's International Motorcycle Show this season as I introduce audiences in twelve major markets to my book, Live Full Throttle: Life Lessons from Friends Who Faced Cancer. Here's the show schedule:
Speaking at bookstores and motorcycle club events
While I'm in each of these fair cities I'll be signing books and speaking about what I've learned about life after 25,000 miles across 32 states and 3 Canadian Provinces on my BMW motorcycle.
If you live near these cities I'd love to talk to your club. Perhaps you have a favorite book store you'd like to recommend I contact for a signing? Motorcycle dealerships often host authors with moto-themed books, so please let me know if your favorite dealer might be interested and I'll take it from there. Cancer support groups have been interested in talking to me about the book, so please let me know if I should contact any of them in your region.
If you're planning on attending one of the shows please look me up. I'm easy to find on Twitter: @TamelaRich  and Facebook and GooglePlus.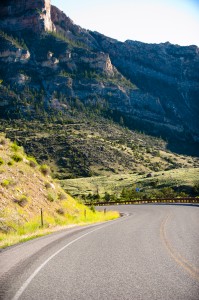 When you're publishing your own work, you're taking on all the departmental responsibilities of a publisher: editing, design, printing, financing, distributing and marketing. Unless you're publishing an e-book you'll have to choose a book binding.* Deciding between hardback and softcover lies at the intersection of finance and marketing.
Readers are in transition, not just from print to electronic books, but also in our thinking about hardcovers and paperbacks. We're accustomed to seeing first editions in hardcover for a premium price, followed by softcovers at a discounted one. Some genres have been running first editions in softcover for some time now, but we have been conditioned to believe a hardcover will eventually come out in paperback at a lower price.
*Disclaimer: throughout this post I'm going to interchange hardback with hardcover as well as softcover with paperback.
Social conditioning and the hardcover
Intrinsic beliefs about hardcover books are best summarized by the equation Hardback=Quality. We've been conditioned to believe hardbacks are more valuable. They are keepsakes. A hardcover gift  says the giver is a person of discriminating taste.
Then there's the matter of cost, which is easier to discuss rationally. A hardback is printed on cardboard, not paper. Cardboard and stitches have to cost a lot more than a glued-together paperback, right? Believe it or not, at a low quantity the hardcover may cost LESS to print than the softcover. That was the case with  Live Full Throttle: Life Lessons From Friends Who Faced Cancer because it has front- and back-cover flaps (see below).
But the cost analysis shouldn't end with printing and binding. No matter the quality of the paper, the sturdiness of the cover, the earth-friendly inks that were used, the content is the same. That content originated in the author's brain, passed through an editorial process, was designed and illustrated, and then sent to the printer. I'll post on the intricacies of costing my book in November.
Market research
I had always intended to publish in paperback with flaps but caught a big case of second thoughts when I learned that a small run of books would cost less in hardcover than it would in paperback. I called my friend Karen, who owns The Bag Lady here in Charlotte, NC. Karen's long career in the book trade includes years as a book rep (selling to bookstores), a bookseller, a librarian and the proprietor of a book and gift store. I asked her to tell me about consumer behavior to hard/softcovers and her response fascinated me.
She told me that when people see a hardcover book priced at say $25, they may think that's a good price but will immediately wonder how much LESS they can get the paperback for if they wait a while. Because people are willing to WAIT for a paperback to come out, but won't tell the bookseller that's what they're waiting for, the bookseller can't tell them there is no forthcoming softcover (if that's the case) or WHEN that paperback is due on the shelves. By the time the paperback comes out the reader probably forgot about it and everyone walks away a loser–the author missed a sale and the reader missed a book.
Here's how I decided to go with paperback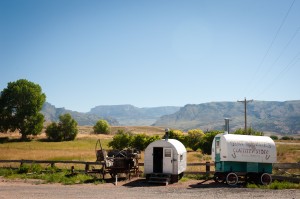 Live Full Throttle is a combination memoir, photo essay and self-help book. The book is supposed to be written in, like a journal, because I included a set of exercises at the end of each chapter to help readers apply the information to their own lives.  Keep this in mind as I walk you through my decision to go with a softcover.
Some people prefer softcovers for their portability.
Many readers say they don't want the pressure of preserving something so valuable as a hardcover.
A lot of self-help books are published exclusively paperback, which means buyers are accustomed to that form.
I called a couple of self-helpaholics who said they'd rather have a paperback for the journaling and portability.
Journaling and highlighting in a paperback is easier because the binding isn't as stiff as a hardback.
My book has 13 photos that span the gutter (the centerfold of the book). I was concerned about losing parts of the photos in a tightly-bound hardcover with 112 pages.Yes, photography books are usually produced in hardcovers, often cloth-bound with a dust jacket, but those books usually have more than 112 pages. While Christina Shook's photos are worth staring at (the pictures in this post are in the book), it's not a true coffee table book for the eyes; it's ultimately a book to be handled.
So many considerations for self-publishers, eh? Do your homework.
Go with flaps to re-enforce a softcover
I hate when the edges of a paperback bend and tear, as they inevitably do. Flaps greatly reduce this possibility. If you're printing a paperback, get a quote on cover flaps for protection.
I also like flaps for Live Full Throttle because they let me wrap the cover photo, taken in a Wyoming canyon, onto the back and not cover it up with a bunch of copy that I could instead place on the flaps. Flaps give the author more room for marketing messages.
I think that's enough for now. Next up is that financial discussion I promised. If you have other topics to suggest for this series, please ask in the comments section below.