For a couple of years now I've been telling you to harvest your blog posts, white papers and newsletters into a book. Could it be that Mark Cuban has been listening all along?
Until he says otherwise, I'm taking credit.
Cuban's book, "How to Win at the Sport of Business: If I Can Do It, You Can Do It" is admittedly harvested from years of blog posts and sells for $2.99.
Here's a guy whose blog readership hits between 50k-1m readers and he's trying to sell what's already out there in an ebook? Yep, and So Should You!
The WSJ notes that Cuban "refocused" the work and doesn't expect readers to take it in like a literary masterpiece.  "Don't feel you have to read it like a book," he writes in the book's foreword. "Use it as a way to get fired up. A way to get motivated."
Cuban's book is about 30k words but I say you can go to market with half that.
 Here's how to start writing a book:
Do you read newspaper opinion columns? They average 700 words, so if you've written 22 pieces of that length, you could compile them into a book.
Most blog posts average 300+ words, so 50 posts would total 15,000 words. Count the average words in your blog posts and do the math.
How many speeches or presentations have you delivered?  Those add up, too.  If standard speech without long pauses runs 150 – 170 words per minute, a 20-minute speech is 3,000 to 3,400 words.  If you've delivered five 20-minute speeches on your subject, you're ready to roll.
Your old newsletter articles are good book fodder.
Read my series on writing, designing, publishing and promoting my book. Better yet, let's get started on YOUR book.
Since I'm an avid BMW motorcyclist now, I came across this video on a forum I belong to.
Don't dismiss it just because you've no interest in motorsports — there's an important takeaway for professionals who want to connect at a deeper level with clients and prospects.
Involve = Engage
This video underlines the importance of engaging with clients and prospects instead of broadcasting to them.  BMW could have splashed its logo on the screen and called it a day, but wasn't it a better idea to involve the audience? Even to the tiny extent of telling them to close their eyes?
The emotional nature of the message, "Look inside yourself…" and the novelty of the message's delivery seared the brand into viewers' memories. Granted, establishing an emotional connection in a novel way is more difficult for a lawyer than for BMW, but it's being done every day.
Start with key messages that resonate emotionally
What are you selling? It's not financial planning, accounting services and legal advice. Take it deeper. Is it security? An edge? Peace of mind? Reliability? These are emotion-laden terms, and they resonate where descriptions like financial planning, accounting services and legal advice clank and thunk.
If you can't distill your key messages to something emotional for your audience, you'll miss your mark. You'll waste your time and your money.
Social media involvement
Social media is a natural way to engage clients and prospects. I know business professionals arriving late to the social media party with misguided expectations that a Facebook Page or Twitter account will work for them the way it works for a colleague or competitor who's been at it for a while.  Like everything else in this world, social media produces a yield for those who do their spade work.
Spade work means "involving" yourself in the lives of your prospects and clients by giving away some of your expertise in the course of conversations and interactions. Yes, giving (some of ) it away. And yes, plural conversations and interactions. Social media success isn't magic — it's working a strategic plan over a period of time.  Spade work.
This is easier to do when you're producing content – newsletters, blog posts, ebooks, white papers, books, videos, podcasts or presentations. When you've stocked your content pantry, it's easy  link that content  to someone whose Tweet or status update indicates they need your expertise. Valuable content is a real "follower" magnet, too.
Connecting with audience
Being in front of a captive audience isn't enough to ensure they're engaged in your message. Take it a step further.  Several months ago I wrote about providing an audience with a  note taking guide along with my presentation.  Throughout the session I  drew their attention to the guide and invited them to share their notes and observations with the rest of the group.  This worked on a couple of levels — helping them stay with me and enlisting their fellow audience members to re-enforce my points.
As the video says, "Tell me something and I will forget. Show me something and I can remember. Involve me, and I will understand." Therefore,  in every marketing plan, every communications plan, every pre-conference plan, in every thing, ask how you can involve and engage others in your emotional message.
I had the opportunity to debrief the Business Sorority of NC on the vital role that social media played in my 2010 road trip. I used Twitter, Facebook Pages, Vimeo, Flickr, and my travel blog to:
raise money for my expenses and  the National Breast Cancer Foundation
get news stories in four states during my trip and hours of local coverage
find co-riders throughout my trip
earn sponsorships from Caribou Coffee, AAA and BMW
I asked how many of the Business Sorority members used the same tools for their businesses and was surprised how many used Facebook and how few used a blog; here's the final tally:
Twitter used by 10%
Facebook Pages used by 90%
Video by 5%
Photos  by 0%
Blog by 30%
The most important social media tool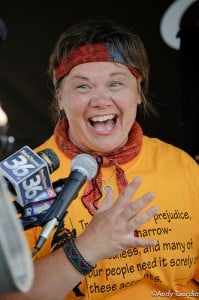 In the Q&A one woman asked which I felt was the MOST useful/important of these applications.  I answered using the Swiss Army Knife example — in social media you'll use a couple of the tools more than the others, but when you really need that tooth pick/Tweet, you really need it.
For example, when I reached Bend, Oregon (my westernmost destination) I wanted my hometown NBC affiliate to take the feed from the Oregon station and run it in the Charlotte market so I tweeted asking if anyone had a connection to WCNC. Sure enough! While WCNC didn't get the feed from Oregon, they did three times more than that: they covered my arrival home, featured a live interview with me on their morning show and used footage from my arrival and interviews in a feature story about women motorcyclists.
YEAH, that's the power of  the right tool at the time!
Start with a blog and Facebook page
While YMMV (your mileage may vary) from project to project, I think you're best served to start with a combination of  a blog and Facebook (FB). The blog is your hub and the only asset you truly own. Any of the free online apps can change their terms of service on a moment's notice, making you vulnerable to losing data or functionality at best and money at worst.  For the 90% of Business Sorority members using FB, for example, I asked what would happen if FB decided it was only going to keep the last 3 months of updates?  There is no satisfactory answer to the question if you don't have a blog.
Why Facebook over Twitter? Notwithstanding my success with Twitter, if you're a beginning social media user, it's easier to use and a critical mass of most everyone's friends and business associates are already using it. The key is to place content in your blog FIRST and then link to it from your FB page. That's not to say you shouldn't upload videos or pictures to FB, just store them on your blog for safekeeping.
The versatile  blog
I use a WordPress theme on my own url (not the free one on the WordPress site). Unlike FB or Twitter, a blog lets me write posts of unlimited length  and insert multiple graphics, videos and sound files in each. Facebook allows you to embed ONE thing and with Twitter you can only insert links.  I drive traffic to my blog using all the other apps but also send traffic out to those apps via widgets.  Take a look at my home page for example, where you can follow my tweets, watch my recent Vimeo videos and connect to my other social media outlets.
If you want to know more, reach out to me or Andy Ciordia, the impresario who makes everything I do online possible.
People ask me all the time if there's A WAY to work with a ghostwriter. Chemistry and work preferences vary so  I can only answer by describing the way I work with my clients.
Choose a writer who knows YOUR stuff
Before you hire someone to write for you, be sure they have domain expertise. My specialty is business writing and nonfiction because I have the background and education to do the job well.  If someone asked me to write for pharma or hi tech I'd have to take a pass — actually I'd have to question why they called me in the first place!
The right relationship starts with due diligence, including work samples and client referrals.
Getting started with a ghost writer
With a bit of ramp up a qualified writer can get to work writing newsletters, blog posts, articles, white papers, presentations, even memoirs in short order. The ramp up includes determining your key messages, perhaps some SEO targets and an editorial calendar. I talk about key messages and an editorial calendar in this video.
Getting YOUR voice out of a ghost writer
If you haven't yet watched the video above, or stopped it before the end, queue it up to 2:30 where I talk about the advantage of using a sound file when working with a ghost writer.
I find that if clients begin a project by writing it themselves, or responding to my questions in writing, they focus on their spelling and grammar and perhaps their bad typing skills. This means I get less out of them and their project takes longer than if they simply respond to my questions in a natural, conversational way.   Any smart phone can serve as a recorder with a downloaded app. If you must buy a recorder, get a Sony with a USB for less than $75.
A voice recording enables me to write for clients in a way that replicates the way they think and express themselves. Of course  I clean up grammar, arrange  the piece sequentially, dig for case studies and add headlines, tags, illustrations, etc., but the end result is something that sounds familiar to the reader — only better than my client could have produced without my assistance.  My clients really do say, "It sounds like me, only better."
Today I received a newsletter from a small human resources consulting company featuring an excellent article on disengaged workers. Too bad the newsletter sender didn't make clear what the writer's relationship to the firm is. The newsletter only included her name — not even a proper byline.
Problems with this approach
A consulting company exists to solve client problems  through its expertise and thought leadership. Newsletters should highlight both. This one did neither.
If the writer worked for the firm sending the newsletter it should have said so. If an employee of the firm wrote the article I might have been inclined to recommend her to the next person who complains about their workforce. That would have been a newsletter marketing success story.
After I went to the trouble of searching the sender's website for the writer's name and didn't find it, I wondered if the sender simply lifted the article out of a professional publication — without attribution. That's not only careless, but also possibly an infringement of copyright law. Piracy. This leads me to the conclusion that this company is unprofessional. Enough said.
The right approach
If you're going to send a newsletter, you've got to write SOMETHING original, even if it's just an introductory note explaining why the articles were chosen. This demonstrates your professionalism and avoids any question of copyright violation.
Nothing original to say?  Fine! Refer to an article written by an outsider in a way that highlights YOUR  expertise. In this case, the newsletter sender could have said something like "Clients with disengaged workers are usually making one of these common mistakes…"  or  "We recently helped a transportation company avert a work stoppage by…"
Call to action
Close your newsletter with a distinct call to action. In this case, the company could have said, "Download this case study on how we helped a manufacturing firm improve absenteeism rates and productivity," or "Join us for our quarterly roundtable discussion on getting more out of your existing workforce." Heck, even something simple like this will do: "Call us if you see signs that your employees are disengaged…"
Your mom was right — sometimes it's better to say nothing at all. If you can't produce a newsletter that reflects well upon you, don't produce a newsletter at all.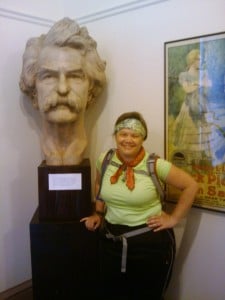 Can't wait to sink my teeth into the new Autobiography of Mark Twain. I went to his birthplace, Hannibal, MO this summer on my road trip.
Reading reviews of this great work, which Twain wouldn't allow to be published until 100 years after his death, I found this in a CBS News story about Twain's decision to dictate, rather than write, the book.
The autobiography is highly unconventional, in many ways ultra-modern – not telling one straight story from birth until death, but skipping around.

"Mark Twain wants this autobiography to be random," Hirst* said. "You know, he's going to talk about what he wants to talk about on this day, change his mind and move onto the next thing."

You heard that right . . . talk. One of the greatest writers in American history decided the best way to tell his own story was NOT to write it, but SPEAK it.

Daily dictations over four years, about whatever he found interesting that day.

So was Mark Twain the first BLOGGER?

"I would say that is exactly right," Hirst said. "Partly a journal, partly a diary, and partly recollection. So yeah, I think of it as a kind of blog, a blog without a web!"

*Quoting Robert Hirst, curator of the Mark Twain Papers at UC Berkeley, where a small army of editors has been laboring for six years to reconstruct the autobiography just as Twain wished it to be.
Speaking as a ghostwriter
I totally understand Twain's decision to dictate his story, mostly from his bed in the four years before his death at age 74. He argued that speaking his recollections and opinions, rather than writing them down, allowed him to adopt a more natural, colloquial and frank tone, and Twain scholars who have seen the manuscript agree.
Working with clients on newsletters, blog posts, white papers and the like has taught me the benefit of unconstrained speech. I talk about it here.
Like financial professionals, attorneys bear the burden of using good sense and propriety online.  Would that everyone bore a similar burden! (but I digress).
Friday morning I co-facilitated a continuing education seminar for the Mecklenburg County Bar on social media with Andy Ciordia and Ted Claypoole . The attorneys asked great questions and the three of us presenting enjoyed the lively discussion.
Peppering his ethics guidance with jaw-dropping anecdotes of ethical lapses by legal professionals, Ted boiled everything down to four categories of concern:
Talking too loosely
Improper investigation (pretexting)
Sites that don't provide room for proper disclaimers (think: Twitter)
Advertising Rules
I'm unqualified to say anything about legal ethics, but from a middle-aged lay person's vantage point,  much of what Ted said seemed like common sense and good manners: don't say anything about someone behind their back that you wouldn't say to their face; don't misrepresent yourself or your behavior; and don't tell a judge you need a continuance because your father died if your Facebook page shows you were getting smashed at your college roommate's wedding!
Advice for blogging, Facebook and Twitter
Andy and I showed several examples of what to do and not to do on the big three social media platforms:
Blogging: We didn't need to dwell on the oft-repeated advice to publish frequently — they'd all heard it.  We took it further to show how you can subscribe to content feeds to supplement your own articles but also warned to keep non-pertinent content off your site. We showed an example of an otherwise-good blogsite by a divorce lawyer who inexplicably featured an article on SEO and Google.
Huh? Stick to your knitting.
Facebook: We see lots of lawyers using their personal FB profile as a professional site. Some even call it "The Family Law Firm of Jane Doe" or similar appellations — a big no-no and a violation of FB's terms of service. FB created "Pages" for commercial use.  Go to my AUTHOR PAGE of FB and you'll see how it differs from the personal.
Other observations: Some lawyers don't engage the public in discussions, only BROADCAST their blog posts and speaking events. Still others don't moderate the spam that users place on their pages. In one page we showed a firm that didn't remove vulgarities and insults. It's YOUR page, YOU decide what stays and goes. If you don't tend to your social media outposts, clients might ask how closely you pay attention to the other details of your practice (including their work).
Twitter: The main concern Andy and I expressed here is lack of engagement. Most of what we saw lawyers do is BROADCAST new blog posts or news of the firm. Blech. If you're not engaging people on Twitter, don't waste your time with it.
If you're unsure where to take your social media marketing efforts, reach out. If I don't have the answers, Andy or Ted will.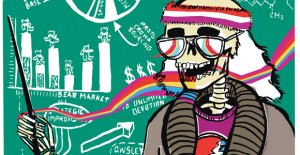 I was never a Deadhead but the MBA in me perked up at this article's title in The Atlantic. Not one to tinker with perfection, I kept it for this blog post.
Who knew?
The Dead incorporated and pulled board members  from the band, its road crew and other members of their organization. They rotated the CEO position.
The ran a profitable merchandising division and "peace and love notwithstanding did not hesitate to sue those who violated their copyrights."
They made the strategic decision to let fans tape their shows, which on one hand gave away recording revenues, but on the other, widened their audience. They figured (rightly) that "a ban would be unenforceable, and anyone inclined to tape a show would probably spend money elsewhere, such as on merchandise or tickets."
A management professor quoted in the story called the Dead's approach "strategic improvisation," and observed that people are eager to attend his lectures on the band. "People are just so tired of hearing about GE and Southwest Airlines."
It's one of the most profitable bands of all time.
John Perry Barlow, the group's lyricist cum-Fellow at Harvard Law School's Berkman Center for Internet and Society, observed
What people today are beginning to realize is what became obvious to us back then — the important correlation is the one between familiarity and value, not scarcity and value…if I give my song away to 20 people, and they give it to 20 people, pretty soon everybody knows me, and my value as a creator is dramatically enhanced.
So perhaps it's karma, not just deliciousness, that made Wavy Gravy and Cherry Garcia bestsellers for Ben & Jerry's?
Prompts for Professionals
If you've read this far, it probably has something to do with the novel nature of the subject. Try something refreshing for your next blog post or newsletter.
The article said that the band pioneered ideas and practices that have been embraced by corporate America, most famously the Dead's intense focus on its most loyal fans. Ask your blog or newsletter readers  what they would like you to do in addition to or instead of what you're doing for them now. If you don't, someone else will.
The University of California at Santa Cruz is curating the band's archive of commercial recordings, videos, press clippings, stage sets, business records and correspondence using a form of crowdsourcing. They'll post as much as possible online and let Deadheads contribute what they know about the items. If you don't have a blog, get one and start crowdsourcing best practices, war stories, whatever. If you work at it, your blog could become the go-to place for existing and prospective clients to search for answers and community.  I do this with my occasional posting of WORST communications practices by financial professionals — people inevitably chime in.
Exhortations to "publish, publish, publish" forget the most important advice: publish something worthwhile. To communicate in a meaningful way build an editorial calendar and stock your content pantry.

Building blocks for an editorial calendar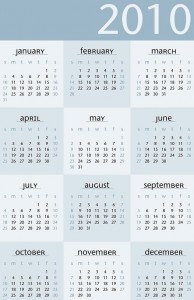 Seasonality. The US tax season drives business to accountants, but also  drives a spike in calls to financial advisors and some attorneys. Surely there is seasonality in your business, too. What seasonal issues do your clients face? Can you come up with one for each month of the year?
Key Messages. One of my clients is a JD-CPA who specializes in estate and succession planning. His newsletter's target audience are accountants and financial planners. He writes about triggering events in their clients' lives that might cause them to consult with an estate planning professional, making liberal use of case studies. What are the top ten things your clients need to know? What are the top five mistakes your clients made before working with you? What are the three most expensive errors your clients make when trying to go it alone?
Political calendar. Here in the States, 2010 is an election year, so candidates will be talking about change. Seize the momentum and prepare a series of articles or posts on topics likely to get news coverage. If you play your cards right (or hire a public relations pro) you might have the good fortune of being quoted by mainstream media.
The 24×7 news cycle. You can't plan ahead for all breaking news, but you can capitalize on it. Once you know your key messages you'll be surprised how often something in the news prompts you for a blog post or newsletter article.
Build a content pantry of key messages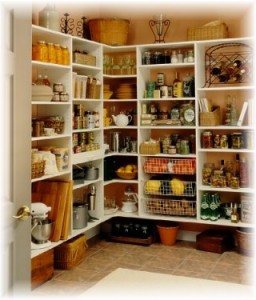 Back in ye olde days (before 1980 or so!) people stocked "staples" in their kitchens/pantries including flour, sugar, salt, baking powder, herbs, spices…you get the idea. This made it easy to whip up a myriad of dishes with the addition of items that can't sit on the shelf as long.
Think of your key messages as a "content pantry." One of my clients, a mortgage planner, has this in his content pantry:
A written mortgage planning philosophy
Case studies of how people in various phases of life can apply his philosophy
A recommended process for people to find and finance the right house
Case studies of refinancing strategies gone well and gone badly
Some mortgage planning tools like a Household Blended Debt Rate calculator
A list of mistakes people often make when house/mortgage shopping
Add a seasonal calendar
The mortgage planner's calendar includes:
First Quarter:

Good financial/budgeting hygiene
Planning ahead to making deposits on colleges (refi may be in order)
Tax season

Second Quarter:

People start thinking about selling their home
Get a mortgage plan before falling in love with a house
Local stats on home values, appreciation,  school boundary changes & other things of interest to shoppers

Third Quarter:

Basic financial advice (evergreen topics)
Reminders to come in for an annual mortgage review
Looking ahead at funding college

Fourth Quarter:

September is Life Insurance Awareness month; he talks about the role of insurance in an overall mortgage strategy
Year-end/first-of-year planning topics (might include refi)
Ready to publish
This client is basically ready to go. When something hits the news, he already has key messages from which to base commentary. How'd he get to this point? I helped.
You can do this, too. What are you waiting for?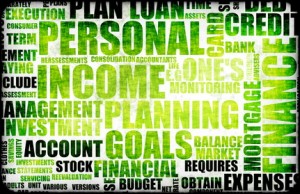 I write blogs and newsletters for attorneys, advisors and accountants. These professionals often need to provide complex information without making their clients' eyes glaze over.
Professionals  with compliance/malpractice concerns  too often navigate the middle of the road where nothing meaningful is communicated. Some admit they hope readers will pick up the phone and call for clarification "on the clock." Bad strategy.
Everyone faces this challenge of writing thorough-yet-understandable communications  from time to time. Here are writing tips for newsletter or blog writers who aspire to communicate without using jargon on one hand, or dumbing down the message on the other.
It's a conversation, not a treatise
Provide links to jargon, technical definitions and 50-cent SAT words like "treatise." This way, everyone can get as much info as they need on their own and your writing doesn't bog down
Don't mistake your articles for term papers!

Use headers, bolds and links to enable (gasp) skimming
Avoid passive voice; use active voice
Write to the appropriate reading level of your audience

Run your copy through a fog index calculator (tells the number of years of education needed to understand what you've written)
If you use Google Docs, click Tools>Word Count and find the analysis at the bottom

You're not a professor

Don't try to tell everything you know about the subject. Pare it down to the essentials
For weighty topics, write a series of short articles
Provide an intro to the topic in your newsletter and link to your blog/elsewhere for details. If you can find a video (or make one yourself) your audience will be grateful. Here's how one of my clients does it
Leverage industry videos and handouts (be sure to comply with licensing and copyrights)
Engage readers
Invite them to leave comments and comment on those of others
Offer a free worksheet to help them apply the information to their lives — invite them to review the information with you off the clock, if appropriate
Ask readers to weigh in on a topic by linking to a survey that gives them the option to see how their answers compare to those of other respondents
Poll readers for future articles on similar/related subjects
Brains need variety
What techniques have you or others used to make complex information digestible? What have you seen out there that turns you off?