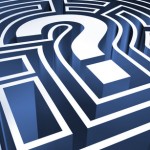 Continuing my series of answers from questions asked at the CPSE meeting 6/18/09.
Q: When should you have a personal blog and when should you use a blog professionally?
A: (From the perspective of a self-employed/solo-preneur who asked it) This can be a delicate balance.  Find your voice somewhere between "faux big business" and the emerging "my-life's-an-open-book" ethos.
Set the tone with your bio

Here's a Twitter follower's bio, (@ex-wirehouse) which sets the stage for the voice he uses in his blog posts and tweets:
"One time Infantry Officer, longtime wirehouse veteran. Currently Principal and CEO of Andover Equity Investment Group LLC an independent asset management paractice,successfully focused on absolute return investing. Proud husband and father of 7 year old twins. Discplined trader who is constantly humbled by the markets. In no way should this even remotely be construed to constitute investment advice, more aptly a tale told by an idiot, full of sound and fury, signifying nothing."
When you go on to read his posts, you'll see that he blends strong professional views with a heavy dose of humility, just as his bio suggests he would.
For something a bit more traditional, here's my bio.
Find your voice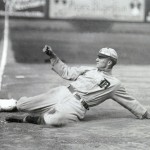 Let's say you're a baseball card collector, you love all things about the sport but your paid work is interior design.  How to get into the new media groove?
You might talk about the parallels between project management and third base coaching or dealing with a difficult customer with a personality like Ty Cobb's.  This makes you a REAL PERSON, infuses warmth into your posts and will probably garner you a following of other baseball lovers.  Wow, imagine having a client roster full of other people who love the game — that's the potential of your new media voice.
Next post:  What to put in print/online