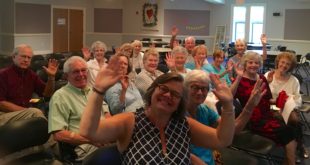 Yes, that's me with a group of seniors in Charlotte, North Carolina, as part of the Shepherd Center Author Series. 

Read More »
I always wanted to write for a living, always wanted to travel. The camel believed this was impossible. The lion in me won't have it any other way. Ultimately Spirit is my judge, not my creditors, not the IRS, and not you.
Read More »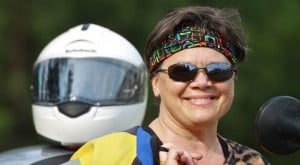 Many middle aged women like me -- the pre-Title IX babies -- didn't have the opportunity to explore our physical natures growing up. Motorcycling has unleashed my adventurous side. I'd always thought of Title IX as a sports law, but athletics is just the start. Perhaps what we're seeing in the workplace is a direct result of this law.
Read More »