This year's wet weather may have postponed your annual trip to the North Carolina Mountains and Blue Ridge Parkway to take in the fall foliage. Good news, you haven't missed a thing. The dazzling colors will continue to descend from high elevations to low through the beginning of November.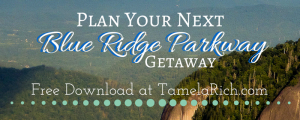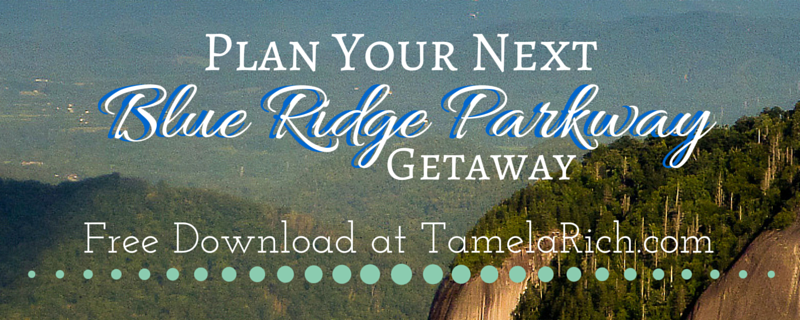 When to visit each elevation
Here's what the Asheville, North Carolina tourism folks are saying about each elevation, so you can plan accordingly:
October 5-15: Color will increase in elevations greater than 4,000 feet, including the Mount Pisgah,Black Balsam, Devil's Courthouse, southwest of Asheville on the Blue Ridge Parkway. It will also be peak color in the Highlands area, including Whiteside Mountain with plenty of waterfalls to enjoy, and the Great Smoky Mountains National Park, including hikes to Alum Cave and Chimney Tops.
October 12-21: Many of the surrounding mountains around Asheville show plenty of color, especially in the 3,000-4,000 foot elevation range. Take the Parkway north or south from Asheville. A great hike in Pisgah National Forest would be Looking Glass Rock or Cradle of Forestry. North of Asheville, head to Linville Gorge with hikes to the top of Table Rock and Hawksbill Mountain. West of Asheville,Bryson City and the Nantahala Gorge will shine.
October 18-27: The city of Asheville (2,000 feet elevation) shows the brightest colors, along with areas around Hendersonville and Brevard. This is the perfect time for a waterfall hike in DuPont State Forest or leisurely walk at the NC Arboretum. This is also the peak leaf color for Biltmore Estate.
October 24-November 4: The color show concludes in the Chimney Rock area (elevation of 1,300 feet). Ride to the top of Chimney Rock or take a boat tour on Lake Lure. Also best color at Lake James and South Mountains State Parks, along with Rutherford County.
Itineraries for foliage and waterfalls

Here are the three destinations I shared with Charlotte Today. They combine gorgeous autumn color with waterfalls, so if the leaves don't conform "to schedule" you'll still have the wonders of waterfalls to fill your senses. Pack a picnic lunch and have a ball!
1. DuPont State Forest offers three of the biggest waterfalls (Triple Falls, High Falls and Bridal Veil Falls) in with a seven mile hike from the High Falls parking area and Visitor Center.
2. Linville Gorge Wilderness Area is an easy exit off the Blue Ridge Parkway at Milepost 316.3. The magnificent three-tiered waterfall plunges into Linville Gorge. Falls Trail is easy, with a distance  of1.6 miles. Gorge Trail is  more strenuous and covers 1.4 miles.
3.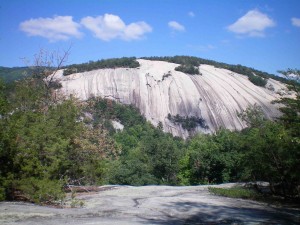 While Stone Mountain State Park in Roaring Gap is perhaps best known for its 600-foot-tall granite dome (pictured right) it also boosts three waterfalls. About that granite dome—rock climbing is allowed by permit. If you make it to the top you'll see Hutchinson Homestead, a restored mid-19th century mountain farm.
Travel tips
If you're planning an overnight trip, avoid Saturdays during October. Biltmore Estate, the Blue Ridge Parkway. and highways and country roads will be busier on weekends.
Polarized sunglasses will enhance fall colors (who knew?)
Don't rely 100% on your GPS to navigate mountain roads. If you're headed to the Blue Ridge Parkway, its official app will work without cell service. Take a map along just in case!
Dress in layers. Conditions change quickly with elevation. Believe it or not, snow or ice is possible at the higher elevations, even in October.
Be careful around the waterfalls as they are slick. People have fallen to their death at NC waterfalls.