Did you hear me interviewed on an ABC radio affiliate today?
The segment leads with the JFK assassination (53 years ago today) but 13 seconds into the segment, it turns to a couple of my favorite subjects: roadside kitsch and road tripping.
The radio production wizards took a simple interview and whipped it into a fun listen, complete with the Holiday Road theme song from the National Lampoon's Vacation franchise. Fun factoid, the song was written by Fleetwood Mac guitarist Lindsey Buckingham.
Here it is:
Free Winter Road Trip Guide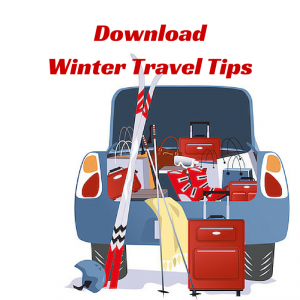 Our 3:18 interview didn't cover everything you should consider about planning the perfect winter road trip. My free six-page guide comes much closer, and includes a car care checklist.
Download it free right here…no email registration required.
Enjoy!