If you think you're too young or too old to do what calls to you in life, you're going to love Sally Stanke, who celebrated her 83rd birthday last month.
Finishing school? Nah, I think I'll fly an airplane!
Sally's parents thought they were sending her off to finishing school at Stephens College in Columbia, Missouri  but Sally found an avocation as an airplane pilot and studied aviation instead of etiquette. "They never finished me," she laughs. Sally qualified for her pilot's license in 1946, at the tender age of 16 and followed up with a commercial license three years later.
As testament to the power of passion, she paid for her aviation lessons driving a tractor for wages of  50 cents an hour. I think of her when I hear people complaining that they can't do what they want to do because they don't have money or a college education or the right contacts, etc., etc. Holy, cow, Sally did all kinds of things that women weren't supposed to be able to do in the late 1940's including riding a motorcycle. By herself. Across the country.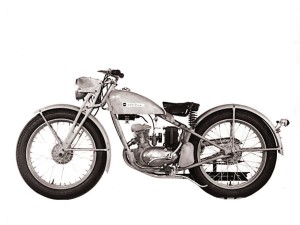 She taught herself to ride a motorcycle by traveling on a Harley-Davidson 125 from Missouri to Florida. What a sight she must've been in 1949 pulling into a service station and mixing oil with gas for her two-stroke engine!
All in, Sally's been riding motorcycles for 64 years, right up to this summer when she rode her Honda trike to Billings (for the Women on Wheels International Ride In)  from her home in Bozeman, Montana. She only went to three wheels five years ago.
Unlicensed kids on Chief Joseph Highway
In the podcast, you'll hear her  tell me a story about riding motorcycles with her three children on the Chief Joseph Highway  (a favorite road of mine in Wyoming). What a fun mom she must've been. I'd love to be a fly on the wall at that family's next gathering! The rode wasn't paved back then, and none of the kids had motorcycle licenses at ages 15, 12 and 10, but that's why they were on the Chief Joseph anyway. In Sally's words, "No one was checking rides."
This quip reminded me of that classic line from The Treasure of the Sierra Madre when Humphrey Bogart questions the credentials of some tough hombres, "Badges, I don't have to show you any stinkin' badges."
I was more impressed by Sally than I think she has ever been of herself. She has that just-doing-what-needs-to-be-done quality that I've observed in many Western women. What's in the water out there, anyway?
I met several pioneering women in the motorcycling world while out in Billings, Montana this summer with the Women on Wheels' annual Ride-In and I'll introduce you to more in the future. Sally was awarded a 30-year membership pin at the Ride-In.
I hope you'll click the podcast link above and listen to my interview with Sally. Of course you can subscribe to the podcast on iTunes and Stitcher. If you do, please write a nice review of the series.