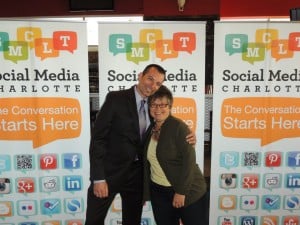 Do you find yourself growing weary of Facebook? Weary of the ever-changing privacy landscape?
Yeah, me too.
I've never hung out my shingle as a social media expert, but I am a member of Charlotte's Social Media Club so that I can rub shoulders with those who are. Like a frog crossing a big pond on a series of lily pads, I've jumped from one social media platform to the next as my needs have evolved and the limitations of platforms have become intolerable. I thought Facebook was a long-termer, but now I find there's a fresher pony coming through town.
Here's where I've been and where I'm headed. If you're a skimmer, the subheads will help you find what you're looking for.
My history with social media through 35 dog years
LinkedIn. Although social media hasn't been around for too long in the scheme of things, I began riding the LinkedIn wave on November 21, 2007. Looking back, I was a social media evangelist of sort, spending an inordinate amount of time explaining what LinkedIn was and why my friends and business associates should join this thing called my "network." Five short years ago (35 in dog years), many people who knew me well still declined my invitation. "I don't need it," they usually said. I'm still there, visiting as needed for my own work or when someone asks for my help. It's for business networking. Period.
Twitter. Ah, Twitter. The original Twitter was addictive. It was my portal to an uncensored universe.  In addition to meeting some great new friends who became friends in real life, I actually landed a few clients there, since I was around to chat about market-moving events with financial and business professionals (my clientele). I was reluctant to join Facebook, but as Twitter began to get spammy, I decided to give it a try. You can still find my Twitter account, but the only thing that appears there is "robo shares" from my posts elsewhere.
Facebook. I heeded great advice from friends who were ahead of me on Facebook. They said to publish a PAGE for content I wanted the world to see without my permission. Having a PAGE meant I could wish friends a happy birthday over on my personal account while sparing everyone else that kind of small talk. I use my PAGE to talk about my work, travels and advocacy.
That worked.
Until it didn't.
Gains and losses on Facebook
Since I've already given away the punchline in the title — you know I'm leaving– I want to evaluate my experience on that platform so you know how I've thought my decision through. Maybe something I say will resonate. In sum, Facebook has been a mixed bag for me. I'll list the wins first, then the losses.
Facebook Win:  Reconnecting
Facebook has been a boon to reconnecting with friends from high school, college and with long-lost relatives. It really has. But there's a tremendous downside, and that's my lack of time to sift through all the junk in the way of the updates I really care about. More about that in the "losses" column below.
Facebook Win:  Meeting and strengthening
Facebook been a wonderful way to meet people and  strengthen relationships.
I'm eternally grateful to Facebook for introducing me to the group of Canadian and American women motorcyclists in the group Conga for the Cause, which led to my book, Live Full Throttle. My involvement with that community changed my life for the better.
But is Facebook the only way to meet new people and solidify existing relationships? Not at all.
I can hear you screaming "But Tamela, everyone's already on Facebook and it's too cumbersome to move!"
I'll get to that point.
Facebook Loss: Hacker culture
This article on "tricks" Facebook uses to mine and sell our personal information, combined with friends' experiences with Facebook hacks, make my blood boil. Here are five of the "tricks" in brief:
The Single Button Trick
The Tiny Gray Font Trick
 The Tiny Hidden Info Symbol Trick
The Action Line Trick
The Friendly Talk Trick
I believe businesses, like people, have DNA. Facebook's DNA is hacker culture. End rant.
Facebook Loss: Meaningful content
The most ancient self-help advice I know of came from the Oracle at Delphi: Know Thyself.  One thing I know about myself is that I like substantive content. Here's what isn't working for me on Facebook.
Two words: GAME REQUESTS.
Baby out with the bathwater. Facebook doesn't give me a way to block messages without blocking messengers. Election years are tough on me since I'm nonpartisan and a peacemaker at heart. Some people in my stream are more strident and prolific in sharing their political views than others, but my stream of updates is tilting toxic these days.
No control over my content. Election years aside, there's a whole lot of fluff and not a lot of fiber in the update stream. Facebook gives me no way to dial up the frequency of posts from nonprofits I support and to dial down the frequency from people who post their daily horoscope. (Hint of things to come as you read further: there's a service that does that!)
Clogged arteries. The more people I "friend" the more cluttered my stream becomes. Many's the time I've accepted a friend request from someone I don't really know who shares a mutual friendship with someone I do know. These "friends" have, in one way or another, given me the impression that I might enjoy seeing them in my stream. Sometimes these people are batshit crazy, in which case I have no problem "unfriending" them, but as often as not they are nice people with a penchant for sharing fluff. Fluff by the truckload. As a result, if I really want to know what's going on with someone, I end up visiting their timeline because I can't find them in my stream. Yes, I post fluff sometimes, but some people post fluff all the time.
Facebook Loss: Getting my message out
Did you know that only about 10% of your friends and family see your  Facebook posts? If you have a PAGE, as I do, you can remedy that by paying Facebook to show a post more widely. That's fair, after all, since there are no free lunches and Facebook has bills to pay. But what do I get for my promoted post expenditures?
Fewer than 100 people have signed up for my newsletter directly from Facebook.
Maybe ten have bought my books directly from a Facebook ad or promotion.
No one has hired me to speak or write their book directly from my Facebook presence.
That's not to say relationships that began or were fostered on Facebook didn't lead to list subscribers, book buyers or clients, but I can't measure the unknown.
Facebook takes the liberty of filtering my stream (see above), but I want a service that I can control.
G+ to the rescue: it's a control thing
I've been itching to get more active on G+ but lacked the time to ramp up before my summer road trip. This week I've been doing just that, starting with reading Guy Kawasaki's nitty-gritty how-to book called "What the Plus!: Google+ for the Rest of Us."
Here's why I'm making the move:
On Google Plus anyone in the world can follow me (unless I block them for being a stalker or nutjob). I don't have to approve who follows me, but I have complete control over who sees what I share. This means I don't have to maintain two "presences" as I do with Facebook (my personal stream and my PAGE).
If I share an update with the G+ circle called "family," for instance, only those eighteen people will ever see it. I can have a circle with just my spouse or a circle of millions of people I've never met.
I can lock ANY post so it can't be shared. It's all within my control.
I can share posts with "the public" which means even people who aren't on G+ can see some of my posts, and that's frankly good for business. Search for the term "financial ghostwriter" and you'll see me. Search G+ with those same terms and I'm at the top  (or search for me by name) where  you'll get a sense of the person you might consider hiring to write your next book or white paper.
If I want to share something with you, and you are not on G+, I can email the update if I have your address. Wow, the power of integrating Gmail with G+.
I can control the amount of content in my stream from my various circles. For example, I can dial up my circle of friends in Charlotte when I'm gone all summer on my motorcycle, and I can dial them down when I return.
Before you point me to the statements I made about privacy with Facebook I'll point you to the statements I made about DNA. Google has made its mis-steps and has breached some privacy walls, but at the end of the day I trust Google more than Facebook. Google's DNA is with two PhD candidates who hired an experienced management team to run the shop from the outset. 'Nuff said.
You're screaming, "But nobody's over there!" and I say, oh yes, plenty of folks are there. And remember, if only 10% of my posts are getting through Facebook's filters anyway, I don't have to meet a ton of G+ users to make up for the volume.
You say it's cumbersome to move? I dunno, I imported my email databases, a simple task, and got a bunch of folks already on G+. But you're right, I can't import my Facebook lists. I accept that.
You say, "I'm not joining one more social network?"  I ask, "Would you consider joining my  list so we can stay in touch?"
Facebook in my future = my rear view mirror
Here's how I plan to operate on Facebook through the end of 2012.
First, I'm giving my personal information a colonic. I can't keep up with Facebook's hacker culture habit of making changes without advance notice, and I'm not going to try to keep up with news alerts on the matter.
Just as I've kept my other "legacy" social media accounts (see the 35 dog years section), I won't close my Facebook account. I'll "robo post" there and check in on my stream once a week or so. If you ping me, I'll eventually get to it. By January 1, 2013 Facebook will be in my rear view mirror, which means I might check in once a month.
However, if you REALLY want to get or stay in touch, you can do so on G+ or through the return address on my email newsletter.
Oh, you say you're not a subscriber? That's easily fixed!
Why G+ will win
For those who think I'm jumping on a sinking ship, here's what Kawasaki says* about Google's inevitable success with G+. (Kawasaki said Apple would dominate technology back when it was almost bankrupt in the 1980′s, for what that's worth.)
Google has a track record. Google has delivered better mousetraps when most people didn't think better mousetraps were necessary…
Google is dead serious about this business. Insiders tell me Google+ is one of the top priorities of Google. It's not an experiment or project buried within another business unit…
Google has infinite money and talent. Infinite money and talent doesn't mean an organization is infallible..(b)ut infinite money and talent doesn't guarantee you'll fail either. Google is assaulting two big companies on their established turfs, so money and talent are necessary in this battle.
Google owns the river. Google owns one of the biggest rivers of Internet traffic (search), and it can divert people to Google+ anytime it wants. For example, when Google put an arrow on its search page pointing to the button to click to join Google+, hundreds of thousands of people joined.
Google owns the playing field. Google can do more than merely tilt the playing field, because it owns the playing field. For example, Google integrated Google+ into search results, and Samsung phones and tablets come with the Google+ application pre-installed. Google bought Motorola's phone business, so we can assume similar integration will happen with Motorola phones and tablets too. Gmail account holders automatically have a Google+ account. In the future, Chrome, Google's browser which recently passed Firefox in popularity, will incorporate Google+ also.
*Page(s): 25-27 What the Plus! Google+ for the Rest of Us by Guy Kawasaki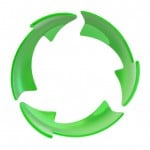 The folks at Sherpa produce excellent annual email marketing benchmarking reports.   The latest proves three things, in Sherpa's words (my emphasis added):
Tactically, email appears to have unlimited potential especially when integrated with emerging marketing channels like social media.
As a mature tactic, performance improvements are no longer measured in quantum leaps but in incremental steps.
But when multiple improvement tactics are combined, performance is accelerated.
This is great news for people who've seen incremental steps instead of quantum leaps in their e-newsletter efforts and wonder if they're "doing it right."
It also reinforces my evangelizing to use email alongside social media platforms. Once you've produced highly relevant content recycle and promote it! If you do nothing more than place your newsletter articles in your blog and promote it with a tweet, you'll reap rewards.
Takeaways for financial professionals who start with e-newsletters
Producing "highly relevant content" is a challenge for everyone, according to the report (see below). Regulated financial professionals have the added burden of compliance concerns with their relevant content, so it's understandable, but not wise, that some opt for cookie cutter solutions.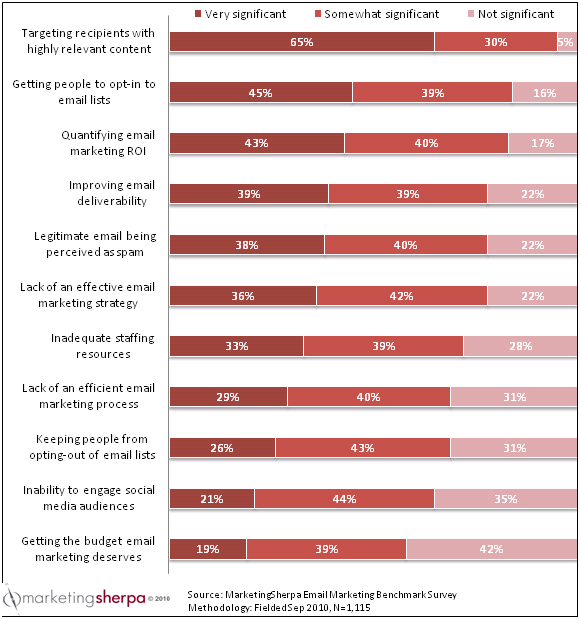 My clients don't work for the kinds of  firms that churn out white papers and newsletters like snowflakes in Siberia — nor do they want to. But they know they need to produce quality content — from blog posts to newsletters and social media updates —  on a regular basis.  They often struggle to imagine how they'll fit research and writing into their agendas, which is why they hire me.
Enter the editorial calendar
The first thing I do with a client is map out an editorial calendar. This gives us a publishing schedule and a backbone of subjects, which we supplement with news from the 24×7 media machine.  I speak in more detail on this in the video below. It might help you think through ways to use a ghost writer or editor.
The importance of a ghost writer with subject matter expertise
If you want to work with a ghostwriter or editor, before you hire someone on the basis of their ability to use proper grammar and punctuation, I suggest you also ascertain how much they know about your field. Someone who knows your competitive and regulatory landscape will be easier to work with and can cross-pollinate best practices.
For example, because I write primarily for attorneys, financial advisors and accountants, I'm tuned into the news items that have the greatest bearing on their practices. I understand the implications of topics like an SEC ruling and Fed Funds Rate changes.  My clients can rely on me to suggest topics to supplement the items on their editorial calendars, which eases their content production burden.
Help me help you*
One way to help your ghostwriter is to forward news digests from your professional associations and Google Alerts. One of my clients, an attorney, has certain publications on email auto-forward, which gives me plenty of material for two or three weekly blog posts and the occasional series of articles on a hot topic.
Bottom line, you can stay focused on your work AND produce quality content at a regular clip with the right team. Get with it!
*one of my favorite lines from Jerry Macguire
Since I'm an avid BMW motorcyclist now, I came across this video on a forum I belong to.
Don't dismiss it just because you've no interest in motorsports — there's an important takeaway for professionals who want to connect at a deeper level with clients and prospects.
Involve = Engage
This video underlines the importance of engaging with clients and prospects instead of broadcasting to them.  BMW could have splashed its logo on the screen and called it a day, but wasn't it a better idea to involve the audience? Even to the tiny extent of telling them to close their eyes?
The emotional nature of the message, "Look inside yourself…" and the novelty of the message's delivery seared the brand into viewers' memories. Granted, establishing an emotional connection in a novel way is more difficult for a lawyer than for BMW, but it's being done every day.
Start with key messages that resonate emotionally
What are you selling? It's not financial planning, accounting services and legal advice. Take it deeper. Is it security? An edge? Peace of mind? Reliability? These are emotion-laden terms, and they resonate where descriptions like financial planning, accounting services and legal advice clank and thunk.
If you can't distill your key messages to something emotional for your audience, you'll miss your mark. You'll waste your time and your money.
Social media involvement
Social media is a natural way to engage clients and prospects. I know business professionals arriving late to the social media party with misguided expectations that a Facebook Page or Twitter account will work for them the way it works for a colleague or competitor who's been at it for a while.  Like everything else in this world, social media produces a yield for those who do their spade work.
Spade work means "involving" yourself in the lives of your prospects and clients by giving away some of your expertise in the course of conversations and interactions. Yes, giving (some of ) it away. And yes, plural conversations and interactions. Social media success isn't magic — it's working a strategic plan over a period of time.  Spade work.
This is easier to do when you're producing content – newsletters, blog posts, ebooks, white papers, books, videos, podcasts or presentations. When you've stocked your content pantry, it's easy  link that content  to someone whose Tweet or status update indicates they need your expertise. Valuable content is a real "follower" magnet, too.
Connecting with audience
Being in front of a captive audience isn't enough to ensure they're engaged in your message. Take it a step further.  Several months ago I wrote about providing an audience with a  note taking guide along with my presentation.  Throughout the session I  drew their attention to the guide and invited them to share their notes and observations with the rest of the group.  This worked on a couple of levels — helping them stay with me and enlisting their fellow audience members to re-enforce my points.
As the video says, "Tell me something and I will forget. Show me something and I can remember. Involve me, and I will understand." Therefore,  in every marketing plan, every communications plan, every pre-conference plan, in every thing, ask how you can involve and engage others in your emotional message.
I had the opportunity to debrief the Business Sorority of NC on the vital role that social media played in my 2010 road trip. I used Twitter, Facebook Pages, Vimeo, Flickr, and my travel blog to:
raise money for my expenses and  the National Breast Cancer Foundation
get news stories in four states during my trip and hours of local coverage
find co-riders throughout my trip
earn sponsorships from Caribou Coffee, AAA and BMW
I asked how many of the Business Sorority members used the same tools for their businesses and was surprised how many used Facebook and how few used a blog; here's the final tally:
Twitter used by 10%
Facebook Pages used by 90%
Video by 5%
Photos  by 0%
Blog by 30%
The most important social media tool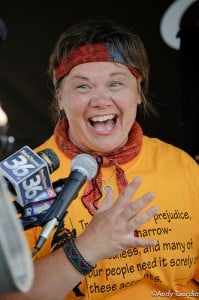 In the Q&A one woman asked which I felt was the MOST useful/important of these applications.  I answered using the Swiss Army Knife example — in social media you'll use a couple of the tools more than the others, but when you really need that tooth pick/Tweet, you really need it.
For example, when I reached Bend, Oregon (my westernmost destination) I wanted my hometown NBC affiliate to take the feed from the Oregon station and run it in the Charlotte market so I tweeted asking if anyone had a connection to WCNC. Sure enough! While WCNC didn't get the feed from Oregon, they did three times more than that: they covered my arrival home, featured a live interview with me on their morning show and used footage from my arrival and interviews in a feature story about women motorcyclists.
YEAH, that's the power of  the right tool at the time!
Start with a blog and Facebook page
While YMMV (your mileage may vary) from project to project, I think you're best served to start with a combination of  a blog and Facebook (FB). The blog is your hub and the only asset you truly own. Any of the free online apps can change their terms of service on a moment's notice, making you vulnerable to losing data or functionality at best and money at worst.  For the 90% of Business Sorority members using FB, for example, I asked what would happen if FB decided it was only going to keep the last 3 months of updates?  There is no satisfactory answer to the question if you don't have a blog.
Why Facebook over Twitter? Notwithstanding my success with Twitter, if you're a beginning social media user, it's easier to use and a critical mass of most everyone's friends and business associates are already using it. The key is to place content in your blog FIRST and then link to it from your FB page. That's not to say you shouldn't upload videos or pictures to FB, just store them on your blog for safekeeping.
The versatile  blog
I use a WordPress theme on my own url (not the free one on the WordPress site). Unlike FB or Twitter, a blog lets me write posts of unlimited length  and insert multiple graphics, videos and sound files in each. Facebook allows you to embed ONE thing and with Twitter you can only insert links.  I drive traffic to my blog using all the other apps but also send traffic out to those apps via widgets.  Take a look at my home page for example, where you can follow my tweets, watch my recent Vimeo videos and connect to my other social media outlets.
If you want to know more, reach out to me or Andy Ciordia, the impresario who makes everything I do online possible.
Like financial professionals, attorneys bear the burden of using good sense and propriety online.  Would that everyone bore a similar burden! (but I digress).
Friday morning I co-facilitated a continuing education seminar for the Mecklenburg County Bar on social media with Andy Ciordia and Ted Claypoole . The attorneys asked great questions and the three of us presenting enjoyed the lively discussion.
Peppering his ethics guidance with jaw-dropping anecdotes of ethical lapses by legal professionals, Ted boiled everything down to four categories of concern:
Talking too loosely
Improper investigation (pretexting)
Sites that don't provide room for proper disclaimers (think: Twitter)
Advertising Rules
I'm unqualified to say anything about legal ethics, but from a middle-aged lay person's vantage point,  much of what Ted said seemed like common sense and good manners: don't say anything about someone behind their back that you wouldn't say to their face; don't misrepresent yourself or your behavior; and don't tell a judge you need a continuance because your father died if your Facebook page shows you were getting smashed at your college roommate's wedding!
Advice for blogging, Facebook and Twitter
Andy and I showed several examples of what to do and not to do on the big three social media platforms:
Blogging: We didn't need to dwell on the oft-repeated advice to publish frequently — they'd all heard it.  We took it further to show how you can subscribe to content feeds to supplement your own articles but also warned to keep non-pertinent content off your site. We showed an example of an otherwise-good blogsite by a divorce lawyer who inexplicably featured an article on SEO and Google.
Huh? Stick to your knitting.
Facebook: We see lots of lawyers using their personal FB profile as a professional site. Some even call it "The Family Law Firm of Jane Doe" or similar appellations — a big no-no and a violation of FB's terms of service. FB created "Pages" for commercial use.  Go to my AUTHOR PAGE of FB and you'll see how it differs from the personal.
Other observations: Some lawyers don't engage the public in discussions, only BROADCAST their blog posts and speaking events. Still others don't moderate the spam that users place on their pages. In one page we showed a firm that didn't remove vulgarities and insults. It's YOUR page, YOU decide what stays and goes. If you don't tend to your social media outposts, clients might ask how closely you pay attention to the other details of your practice (including their work).
Twitter: The main concern Andy and I expressed here is lack of engagement. Most of what we saw lawyers do is BROADCAST new blog posts or news of the firm. Blech. If you're not engaging people on Twitter, don't waste your time with it.
If you're unsure where to take your social media marketing efforts, reach out. If I don't have the answers, Andy or Ted will.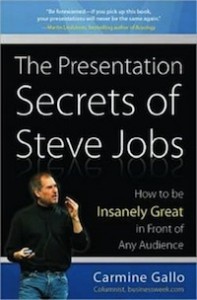 This morning I co-presented a workshop on social media for real estate agents with Andy Ciordia and Beth Griffiths.  The Broker In Charge asked us to provide the presentation in advance so that she could print it out for everyone to  take notes on.
This is what people ask you to do because they're accustomed to death by PowerPoint. In such a death, the speaker lards the presentation with bullet points and basically reads them to the audience (like a first grade teacher at story time).
We don't subject people to so-called presentations of this ilk.
Our presentations lend visual interest to what's being said and reinforce the points.
Responding to the request
What did we do? We devised a handout for "guided note taking" that gave our audience questions and prompts to go with the slides.  For example, Stop thinking about "creating" traffic. With social media, it's about "getting in front" of it. What are you doing to use web-based sites and tools to get people to notice you?
Try this technique next time and be sure to wind it down with a solid question like these:
How many homes would I have to sell each month to pay for this service?
How many more homes could I list/sell if I were doing this?
In case you've never seen this video on the proper use of PowerPoint (or any multimedia during a presentation) be sure to watch it here.

Big news: I'm writing a book with Matt Davio called Tradeoffs: Leveraging the Longs & Shorts of Life. We'll use the language and practices of those who trade for a living to frame life's tradeoffs: time for money,  freedom for convention,  risk for reward, and money for goods and services.
In a post-meltdown world where so many people feel the stakes are higher and the margin for error more narrow than ever before, Tradeoffs will introduce a general interest reader to how traders view "scalp," "swing," "directional," "fade" or "breakout" trading setups, how they mitigate risk, and how they live with the outcomes of their trades.
We have a book agent who's excited about the project and will help us get the proposal in tip-top shape by the end of April so he can hit the road with it.  Stay tuned!
Trading From Your Gut: How To Use Right Brain Instinct & Left Brain Smarts To Become a Master Trader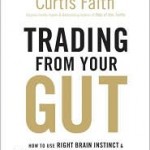 by Curtis Faith
Reviewed by Dasan: Legendary trader Richard Dennis believed that trading was so simple that anyone with the right training and psychology could do it successfully. After making millions for himself in the commodity, stock, and FOREX markets, he trained complete novices how to trade in 2 weeks. He called them the "turtles." He was right – a large number of the "turtles" went on to become very successful traders in their own right. Curtis Faith, the author of this book, was one of best of the turtles.
In "Trading From Your Gut" Curtis Faith's discusses a central aspect of trading success: Intuition. While most mediocre traders let emotions drive their trading, better traders use primarily rational thought. The best traders of all, the master traders, use a balance of intuition and rational thought. Like the experienced poker player that just knows what the other player has, these master traders can identify trend reversals simply by "gut feel" which comes from a combination of experience and underlying rational thought.
This is an excellent book for the intermediate level investor. The author does give a basic explanation of a rudimentary swing trade system, but it is just enough knowledge to be dangerous. I would not recommend this book for a rank novice. However, if you have some experience trading stocks or commodities already, this book is extremely valuable. For me as an experienced hedge fund investor, I found his concepts mainly affirmed in a concise way what has taken me years to learn. In this way, this book could make a moderately experienced trader more successful very quickly.
The main thesis of the book is the importance of intuition in trading, especially by experienced traders who already have mastered their emotions. He says it like this: "A balance between left-brain analysis and right-brain intuition is critical for optimal trading." He quotes many experts in this book, which adds a lot of value; for example, he quotes Barry Ritholz's idea that "wisdom is the capability to have `strong opinions, weakly held.'" Faith emphasizes the importance for a master trader to think independently. He writes "If you want to be a master trader, you need to develop your own reasons for making trades." He illustrates the concept of waiting for the right trade by comparing it to surfing at the beach, waiting for the right wave. The book is full of detailed examples like this, which illustrate his trading concepts. Faith wraps up the book with a discussion on ways to limit risk by being flexible, having a plan "B" and sizing positions properly to avoid overcommitment of your capital.
This book is valuable to any serious trader or investor looking to raise the level of their game. Novice investors have other volumes to read first.
Here's my co-author Matt  interviewing author Curtis Faith:
The Back Channel: How Audiences are Using Twitter and Social Media and Changing Presentations Forever
by Cliff Atkinson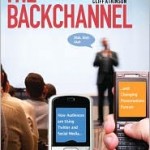 Reviewed by yours truly:  This book caught my eye because it grasped a phenomenon I've observed at events where the audience gives more eyeball time to their netbooks and smart phones than to the presenter. I figured someday I'd figure out how to harness the power of this behavior, and author Cliff Atkinson beat me to it. Mr Atkinson is THE authority to write on the matter. In addition to writing Beyond Bullet Points,  he designed the presentations that helped persuade a jury to award a $253 million verdict in the nation's first Vioxx trial in 2005. Fortune magazine called the presentations "frighteningly powerful."
For those new to the back channel and the ways of Twitter, never fear. The book starts there, not with boring  exposition, but with a real-life event where panelist Guy Kawasaki noticed a critical tweet (Twitter update) about him and asked the tweep (person who tweeted) to step up and explain the remark.  After setting the context for Twitter and the back channel with this case study, Mr Atkinson goes into the mechanics of Twitter and other technological means for sustaining an official back channel.
The part of the book that everyone presenting can use (with or without a back channel) describes how to be an editor, curator and taste-maker to your audience. Thinking of yourself in these ways makes it 100% easier to craft a presentation.
Mr Atkinson outlines a strategy for JOINING the back channel's conversation, including how to manage a "conversational presentation."  Presenters with and without a back channel should follow this advice
You can no longer get away with putting up a slide that lists Agenda or Introduction at the start of your presentation. Nor can you get away with kicking off your presentation with too many details or a list of your accomplishments. In a world in which your audience is accustomed to high-quality media at their fingertips, you need to capture their attention out of the gate. You must engage your audience within the first five slides or at least the first five minutes of your presentation.
The book offers a chapter on how to handle the positive and negative feedback from the back channel.  Particularly helpful is the advice that speakers should practice scenarios that put them in a range of difficult situations.  He gives five scenarios to practice: "You're not listening to us;" Your Facts are wrong or misleading;" "Your material is a mismatch for us;" "Your material is boring;" and "You made me mad."
Finally, relying on an excellent case study from a conference gone snarky via the backchannel, Mr Atkinson shows how Chris Brogan (author of Trust Agents) turned the situation around. Here's the 10-point checklist for managing an unruly back channel:
Establish a reputation
Listen and collect stories
Dispense with pretense
Talk to the elephant in the room (if there is one)
Make it you, you, you instead of me, me, me
Check in with the audience early and often
Improvise
Stay grounded
Ignore the small stuff
Keep things in perspective
This slim volume is worth the $34.99 list price and includes a free 45-day searchable online edition. Both of my thumbs are way up.
Why We Make Mistakes: How we look without seeing, forget things in seconds, and are all pretty sure we are way above average
by Joseph T. Hallinan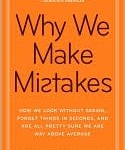 Publishers Weekly review: Pulitzer winner for his stories on Indiana's medical malpractice system, Hallinan has made himself an expert on the snafus of human psychology and perception used regularly (by politicians, marketers, and our own subconscious) to confuse, misinform, manipulate and equivocate. In breezy chapters, Hallinan examines 13 pitfalls that make us vulnerable to mistakes: "we look but don't always see," "we like things tidy" and "we don't constrain ourselves" among them. Each chapter takes on a different drawback, packing in an impressive range of intriguing and practical real-world examples; the chapter on overconfidence looks at horse-racing handicappers, Warren Buffet's worst deal and the secret weapon of credit card companies. He also looks at the serious consequences of multitasking and data overload on what is at best a two- or three-track mind, from deciding the best course of cancer treatment to ignoring the real factors of our unhappiness (often by focusing on minor but more easily understood details). Quizzes and puzzles give readers a sense of their own capacity for self-deception and/or delusion. A lesson in humility as much as human behavior, Hallinan's study should help readers understand their limitations and how to work with them.
Genius on the Edge : The Bizarre Double Life of Dr. William Stewart Halsted
by Gerald Imber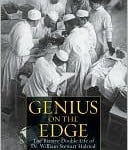 Intro to a Fresh Air interview with the author:  In the second half of the 19th century, New York City's population swelled from several hundred thousand to just over 2 million people. Conditions were not pleasant: Sewers were virtually nonexistent; piles of manure sat several inches high on sidewalks; and the city was overrun by disease.
Medical practices of the time were crude, at best: If surgical procedures were performed, they were done without sterilizing the equipment or the operating room, and typically ended with the patient losing an entire limb, if not his life.
It was in this environment that Dr. William Halsted began his surgical career. Halsted, who began the nation's first residency program, pioneered techniques ranging from blood transfusions to sterilizing operating rooms. He also developed the radical mastectomy — also known as the Halsted mastectomy — reducing the local recurrence of breast cancer in patients nearly 50 percent. When Johns Hopkins Hospital opened its Department of Surgery in 1889, Halsted was named its first supervisor.
Though his legacy suggests a medical pioneer who made surgery safer and more precise, Halsted's life was frequently messy.
That dual life is examined in Gerald Imber's new biography of the doctor, Genius on the Edge: The Bizarre Double Life of Dr. William Stewart Halsted.
Imber traces Halsted's journey from a young Columbia-trained medical student to a successful surgeon who secretly suffered from several narcotic addictions. Imber, himself a plastic surgeon, says that while Halsted was a "rigid perfectionist in some portions of his life, [he was] totally negligent and forgetful in others. He could leave a patient in a hospital bed for weeks on end and forget to operate on them."
Imber talks to Fresh Air about Halsted's dual lives and about 19th century American medicine. Imber is an internationally known plastic surgeon who specializes in facial rejuvenation and noninvasive surgical techniques.
Please tell me if you have a book to recommend or review for April's post.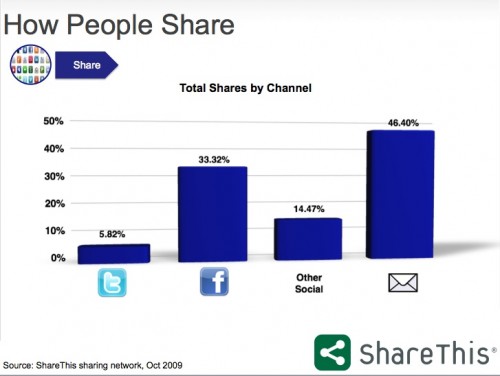 One of my clients called last week to say,  "I love your newsletter but I want your blog delivered to my email too."
No need. Every blog post for the preceding month is referenced in my monthly newsletter (along with some original content). Why do I do this?  My readers have lives of their own and I need to make it easy for them to access my information (duh).
The good people at ShareThis have a little application that can be inserted into blogs and websites. It enables readers to share what they're reading via email and social media platforms in a couple of clicks/keystrokes. This gives ShareThis a unique vantage point from which to watch sharing behavior.
And what do they know? 46% of shared information reaches its new destination via email, in spite of social networking sites in the aggregate edging email out.
Tweets and Retweets
I owe a great deal of my traffic flow to Twitter, where I actively participate in financial, economic and marketing conversations and share what I've written as it's appropriate.  At least a third of my blog traffic is Twitter generated, so I was surprised to read ShareThis stats on this beloved service:
We found that Twitter is the least engaging share platform with users visiting an average of 1.66 pages when they click through to a site, while users coming in off e-mail were the most engaged, visiting 2.95 pages (emphasis mine),  and Facebook trailing closely behind 2.76 page views. Of course this varies by vertical and site, but if you think about your own habits, it makes sense. Getting an emailed link from a friend may cause you to pay more attention than the more random discovery that you get on Twitter as you consume quick opinions. We think there is tremendous potential for Twitter to increase its engagement when and if better filters are applied – the type of filters that Facebook has built in from the start.
My best recommendation, even if you devote time to build your presence on Twitter, Facebook, LinkedIn and other sites, re-distribute your messages with a regular e-newsletter. A belt & suspenders approach to being heard.


Interesting article in WSJ about email's younger, prettier communication sister: social media.
For those not using Twitter, Facebook and other means of connecting with the outside world, this WSJ quote explains the difference between them and ye olde email: "We all still use email, of course. But email was better suited to the way we used to use the Internet—logging off and on, checking our messages in bursts. Now, we are always connected, whether we are sitting at a desk or on a mobile phone. The always-on connection, in turn, has created a host of new ways to communicate that are much faster than email, and more fun."
The story quoted Alex Bochannek, curator at the Computer History Museum in Mountain View, CA: "The whole idea of this email service isn't really quite as significant anymore when you can have many, many different types of messages and files and when you have this all on the same type of networks."
What's this bode for email newsletters?
The article doesn't make my point explicitly, but sets it up well. Email newsletters and all THOUGHTFUL communications have a place OUTSIDE social media. Said another way, to communicate thoroughly, thoughtfully and confidentially, if you can't meet in person, start with email.
This mirrors my own experience, as a fairly active Twitter(er) who averages 30 daily updates.  For those of you not yet using Twitter, don't take the impression that I have that much to say about myself — my tweets are usually in response to news items posted by other users or part of a conversation with my "followers" (feels a bit Jim Jones-ish calling them that, but oh well…that's what they're officially called).
Sure, I occasionally tweet out the odd "gonna clear my head by taking the dog for a walk" message, but the fun thing about social media is how people find you on the basis of these throwaway tweets. I now have a number of followers who send me pet food coupons and even Cesar Millan aka The Dog Whisperer follows me!
Belt & suspenders approach
Back to the topic at hand. For THOUGHTFUL, well-written communications, there is no substitute for email.  The only thing that comes close is what you syndicate through your RSS feed. However, people get busy and forget to check their readers. An occasional email poke to check the RSS feed will probably always be in order.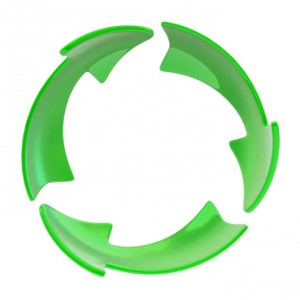 Here's my belt & suspenders approach to being heard:
My website is home base. It's the hub of external communications
Primary communications spokes

Blog and its RSS feed
Twitter
Newsletter
Email
When I post to my blog ( my website is actually a blogsite), it automatically sends a tweet with the title and a link for all the world to see. It also sends out an excerpt of the post through my RSS feed for those who've subscribed and to those directories like Alltop, that carry my content. Those who are linked to me via LinkedIn can see this excerpt on my profile page.  Anywhere that anyone sees an excerpt of my blog posts, they can click to read the whole thing on my blog.
I use Twitter to entice the Twitterverse to read my blog posts. With 140 characters per tweet, I use the url shortening service bitly to get the links down to 16 characters, then use what's left to tease with leads like "Why Email Isn't Dead."
I also use Twitter to ask specific people to read or comment on posts, according to their inclination and expertise. I know who wants to read my posts about SPAM and who wants a financial blog writing prompt and who's the best expert to comment on one of my posts. If I'm fortunate, some of my followers will "reTweet" what I've sent so their network of followers will have the opportunity to read something they would not have otherwise known existed.
When I get comments on the blog I Tweet that out to keep the conversation going. This helps those who've commented get their ideas in front of a wider audience, too. The least I can do.
My newsletter promises three things every month: something on whole-brain communications, a bit on brevity and updates on topics related to email marketing and newsletters. Eventually everything from the newsletter shows up in the blog. For those who don't want to read every blog post or remind themselves to check my RSS feed in a reader, they can read my monthly newsletter and click through to anything else that might interest them in the blog. The newsletter is an efficient portal to all the information I offer.
I reserve email for my most formal and private correspondence. It's also how I communicate with those not on social media.  As the WSJ article says, some things require attachments and confidentiality and email is the next-best thing to a tête-à-tête
OK, that's my communications methodology.  What am I missing that works for you? Do tell (if you comment, I'll tweet it out)!
Advice for those who need a ghostwriter
As a writer with some tech savvy and a general tendency to extroversion, social media works very well for me and and I've found a way to bind all my efforts together strategically. My experience is that those who invest the time in social media will benefit, but not everyone will want to make that investment. Fine.
If you're a professional of any stripe, start with a custom newsletter written by yourself or a ghostwriter — not something you stick your logo on and call "customized." No idea what to write? I offer news-driven writing prompts, if that helps.
Keep a consistent publishing schedule and maintain a searchable repository of your articles (not just prior newsletter editions, the individual articles) on your website. One of my clients does this so that we can eventually compile his newsletter articles into feature articles for professional journals. Another client's newsletter articles go into his blog and will eventually become a book. Re-purpose your material.
My observation is that people are often reluctant to start small when they have big aspirations, but every desert is composed of tiny grains of sand. They add up.
ADDED 10-19-09
Further evidence of the power of Twitter: this morning one one of my tweeps, @derekhernquist, brought this video to my attention:
I've got street cred talking about adolescent boys — mine are 17 and 20.  So believe me, when it comes to technology, I'm like an adolescent boy learning how to deal with hormones; my ego swells and deflates according to the company I keep.
Last week I addressed a business networking group of small business owners and solo-preneurs.  Their program director asked me to speak on e-newsletter marketing, but they wanted to know EVERYTHING about social marketing, from blogs to the proper form for declining a Facebook or LinkedIn invitation without offending.
Since nothing they asked stumped me, my head swelled .  Like an adolescent boy, it doesn't take much.
Getting the job done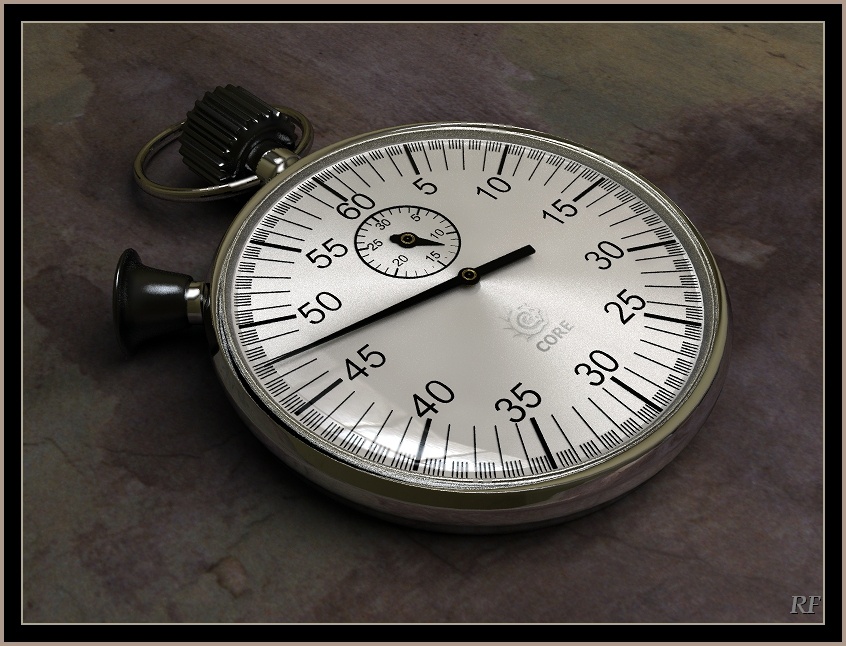 Half an hour for Q&A was insufficient; books have been written on each question!
As marketing and media become more granular and everyone's expected to publish SOMETHING, even a 140-character tweet,  there's an audience for what I have to say about effective business communications and plenty of opportunities to ghostwrite. But I'm a Business Person who writes like an English Major, not a new media guru.
Fortunately for us all there are technology scouts out ahead charting the best path to success. Given the thirst for new media information, I'm going to address the specific unanswered questions of the Charlotte Professional Saleswomen and Entrepreneurs through a series of posts and invite the REAL GENIUSES out there to comment on and enhance what I have to say.
Blog versus Newsletter:  what's the difference?

The word "blog" is truncated from web log.  Remember Star Trek, with "captain's log" entries?  Well, a blog is a web-based log of thoughts, activities, articles, and whatever else the author publishes in a "post" (as opposed to a web page).  Lots of great (and free) software makes publishing a blog easy.
A newsletter can contain the same kind of materials that are published on blogs. Newsletters can be published electronically or on paper, but the blog is called a "blog" because it's a web log.
If you publish both a blog and newsletter, they should reinforce each other.  Your blog should be updated more often than you publish newsletters, so refer to blog posts that take the reader further down the knowledge path of the articles and topics in the newsletter.  For example, in my recent newsletter I referred to six blog posts on how to keep your e-newsletters out of the SPAM filters.  No need to condense six blog posts in the e-newsletter!
OK, that's enough from me on this particular question.  If you have further questions or want to elaborate on my answer, have at it — floor's open.