Sure,  management consultant and avid motorcyclist Dwain DeVille could have delivered a book with lots of worksheets and case studies to walk a business owner through the difficult process of strategic planning. Thankfully he approached the subject from his own hard-won experience with entrepreneurial road rash and used motorcycling metaphors to keep our right brains engaged in the process.  He uses the straight talk and occasional cuss words that people seem to expect from bikers, too.
Hell, ask me where my company needs to be in five years, and I'll answer without a moment's hesitation. However, ask me where I want my life to be in five years and I couldn't begin to tell you. And after all these years in business, that's a pretty crappy place to be. I'd allowed the needs of the company to drive my personal life for too long. It was high time to anwer the question "What's Next" and redefine my dreams. It was time to focus on my lifestyle.
Written for the business owner, not a cog in a big corporate wheel, The Biker's Guide to Business: When Business and Life Meet at the Crossroads, DeVille's philosophy sounds familiar to those of us who've read one of the eMyth books, but DeVille has his own spin on how to steer a company to serve its owner instead of the other way around.
DeVille is quick to point out his disdain for traditional business plans that end up collecting dust on the shelf. He insists that business owners who follow his process will walk away with a plan that can/will be executed. He provides these tools and instructions on his Bikers Guide to Business web site as well.
Beginning with failure
DeVille pulls no punches in describing a business venture he took on for all the wrong reasons and the financial and emotional aftermath. That experience taught him that "the key to success isn't recognizing opportunity, but instead recognizing the opportunities you should not chase."
No sooner had he straightened things out on the business front, Deville faced a cancer diagnosis and the loss of a kidney. Wham-Bam.
He decided it was time for a road trip through the American west on a rented Road King, a move I totally understand! The fruit of his trip was a strategy for his own management consulting firm and the outline for this book, which is also available on Audible, narrated by the author in his delightful Louisiana accent.
Now DeVille leads three-day motorcycle retreats for business owners to help them achieve the same degree of clarity that his seminal trip provided to him.
The book is written not written exclusively for bikers; indeed DeVille does an excellent job explaining the motorcycling metaphors to the uninitiated. That said, I think bikers like me are bound to enjoy it on a deeper level.
Note to aspiring business authors
If you're thinking of writing a book on a dry subject, like business planning, consider DeVille's approach of filtering it through a metaphor or a simple tale (ex: The Monk Who Sold His Ferrari).
A couple of weeks after downloading a Kindle version of The Biker's Guide to Business: When Business and Life Meet at the Crossroads, I received a personalized copy from its author, whom I "know" through Twitter. This is the first book that I have in both formats and it helped me see exactly how books differ between print and digital.  With that homework done, I recommend that business authors distribute their books in all three formats: print, digital and audio.
Follow your bliss and the universe will open doors where there were only walls ~Joseph Campbell

This month I began blogging on small business and the meltdown on the Die Broke blog, part of the StockTwits network.  My focus is helping small business owners deal with creditors, the IRS, family members and their own inner demons.
What qualifies me for this assignment? Personal experience.
Since shuttering the industrial cleaning businesses in 2007 I've continued to deal with creditors (including friends and family), the IRS and a loss of face.  I've learned a great deal about financial law, pondered business ethics and done a lot of navel gazing.
It is by going down into the abyss that we recover the treasures of life. Where you stumble, there lies your treasure ~Joseph Campbell
I won't chronicle the whole debacle here…it will unfold over time over on Die Broke. But I will say that my entrepreneurial "failure" freed me to pursue the writing career I was always told would never be mine.  How?  Janis Joplin's raspy lyric explains it best: Freedom's just another word for nothing left to lose.
In 2008, with no money to invest in a different company, a dismal job market and absolute loathing of corporate America anyway, I gave myself permission to hang out my shingle as a business writer.
The privilege of a lifetime is being who you are ~ Joseph Campbell
Fortunately my husband still has a job. The best off-balance-sheet asset an entrepreneur has is someone who lets them bunk in rent free.  Thanks, Matt.
More Joseph Campbell bon mots:
We must let go of the life we have planned, so as to accept the one that is waiting for us
Your life is the fruit of your own doing. You have no one to blame but yourself
I think the person who takes a job in order to live – that is to say, for the money – has turned himself into a slave
Is the system going to flatten you out and deny you your humanity, or are you going to be able to make use of the system to the attainment of human purposes?
Opportunities to find deeper powers within ourselves come when life seems most challenging
The big question is whether you are going to be able to say a hearty yes to your adventure
The goal of life is to make your heartbeat match the beat of the universe, to match your nature with Nature
If anyone's read these, please write a review.  My appetite for books far exceeds the time I can devote to them.
The Myth of the Rational Market:
A History of Risk, Reward, and Delusion on Wall Street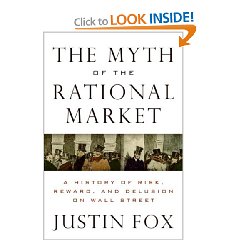 Excerpts from The Washington Post's review
Fox, a business columnist for Time, spins a fascinating historical narrative, beginning with economist Irving Fisher's paean to markets in, alas, 1929. Postwar economists such as Paul Samuelson noticed that most investment pros do not beat the averages. This led to the one positive contribution of the efficient-market hypothesis: Jack Bogle's invention of index funds, which mimic the performance of the stock market as a whole and keep ordinary people from wasting their money trying to beat it. Fox recognizes that true believers in the market's efficiency suffered from a "blinkered" mindset and "tunnel vision." Yet I think he lets them off too easily. He laments (as if it were necessary) the lack of any alternative "grand new theory" and finds that the debate has resulted in a "muddle."
Fox concludes, "If you do come up with an idea for beating the market, you need a model that explains why everybody else isn't already doing the same thing." Not necessarily. Markets aren't physics. Maybe no one model explains them. The emerging school of behavioral finance fills in many of the gaps left by the efficient marketers. Behavioral finance, which Fox discusses at length, holds that financial man — far from the perfect, mechanical trader depicted in textbooks — is a rather neurotic fellow. He follows the crowd, fails to plan ahead and often makes mistakes. To think that his every price is perfect is a remarkable error indeed.
The Ascent of Money:  A Financial History of the World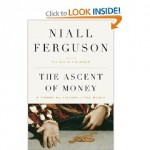 Excerpts from The Washington Post's review
The pleasure of reading Ferguson's treatment comes partly from the clarity of his explanations of financial concepts but mostly from his pen portraits of the extravagantly gifted and flawed characters who have led money's long rise. He shows us how far we have come since Mesopotamian moneylenders developed rudimentary accounting around 1,000 B.C. and the Medici created elements of modern banking in 14th- and 15th-century Florence. But he also weaves a long series of manias, panics and crashes into his tale. The Medici family's surviving papers, he notes, bear scorch marks from the vengeful reformist Savonarola, who set up a Bonfire of the Vanities to destroy sinful goods and sent the Medici packing in one of the periodic reversals of fortune to hit financial leaders over the centuries.
Ferguson sketches the rollicking career of John Law: Scottish con man, killer, genius, lover and creator, in 1719-20, of one of history's great stock market bubbles. Law effectively took control of the French national debt, substituted paper currency for gold and sold shares in the company that controlled French Louisiana. As the shares rose in price and investors borrowed against them, the volume of paper money doubled in a year, breeding inflation, speculation and the new term "millionaire" before Law's system collapsed. From that day on, Ferguson writes, all bubbles have followed five stages:
1) Displacement, as economic change brings a chance for extraordinary profits; 2) Euphoria, as investors take advantage of the opportunity, 3) Mania, as novices, crowds and swindlers rush in; 4) Distress, as insiders see their prospects for profit declining because of the mania and start selling; and 5) Revulsion, as all stampede for the exits.
Guts:  Combat, Hellraising, Cancer,  Business Start-ups, and Undying Love: One American Guy's Reckless, Lucky Life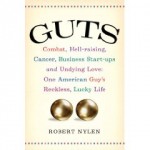 From Publishers Weekly
Vietnam vet, cofounder of New England Monthly and a media consultant, Nylen, who died last year, shares with punchy humor and tremendous grace his tough approach to taking risks and staring down exacting bosses as well as cancer.
Cherishing such stoical role models as Don Quixote and Ulysses S. Grant (as well as his own father, who spent his prime years as a DuPont executive before a traumatic fall altered his life permanently), Nylen celebrates America's admiration with gutsiness, and his own lifetime attempts (frequently foolish) to make the Cool Guys Hall of Fame.
The bulk of this memoir is Nylen's facetious though moving account of his stint as an infantry officer in Vietnam in 1968, and the men he loved and lost—the ghastly experience, he assures readers, was never accurately depicted in popular movies. Shell-shocked, married after release from the army, simulating a normal person and appearing unemployable, he began his accidental career as a media ad salesman starting at Look magazine, dealing with tough bosses like Bill Dunn at U.S. News and World Report and Mike Levy at Texas Monthly before embarking on his own.
Diagnosed with colorectal cancer stage III when he was 60, he endured treatments, surgeries, pain and frequent accidents of his own making, but preserves his cheerful, frank, optimistic and ever competitive spirit in the face of mortal adversity.
*Notes:  The review doesn't mention that Nylen founded BeliefNet.com.  And yes, I believe that is a set of brass balls on the cover.
Habit: The 95% of Behavior Marketers Ignore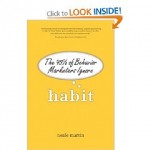 In his first book, communications consultant-to-the-stars (Sprint, Nextel, Cisco, Nortel, TI, Motorola) and "expert in consumer behavior" Martin uses ideas from the worlds of science, technology, psychology, history, philosophy and business to demonstrate how a consumer's unconscious controls most of his or her behavior. As a result, Martin argues, companies large and small are wasting money and energy engaging the wrong part of the brain (my emphasis added) -rather than worrying over expected behavior or ultimate satisfaction, marketers should focus on how buying habits form through simple, time-tested methods like reward and repetition.
How else would brands like Microsoft-infamously frustrating but ingrained in the culture-and Starbucks coffee-overpriced but ubiquitous (and literally addictive)-make it? In a reportorial style fit for both marketing executives and savvy consumers, Martin presents interviews with marketers, researchers and scientists that outline the principles supporting his method, delineating the executive mind from the habitual (unconscious) mind, exploring how an ideal product like the iPod targets both minds, and providing a blueprint for creating habitual buyers. Martin's argument requires readers to suspend some long-held beliefs about consumers, but rewards them with some eye-opening perspective.
Update
A Twitter friend  alerted me to this video after I tweeted the url
Another Tweep told me about Paul Krugman's review of the book in NYT.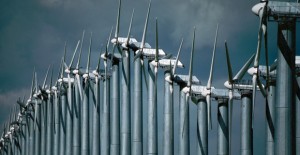 Thanks to The Atlantic's July-August edition, I took a brief walk through the US political-environmental history of my adult life.
For me, it started with President Carter's much-derided "sweater address" to the nation, in which he suggested we lower our thermostats.  I recall vaguely the buzz about the White House's unsightly solar panels. Even as a high schooler I paid attention to the news.
What I didn't understand at the time was how much reliance this country puts on the tax code to affect behavior — individual,  corporate and regulatory.   Hence today's post and writing prompts for bloggers & newsletter publishers.
Saw-blade growth
Quoting the article: "Plotted on a graph, the history of clean-energy production in the United States resembles the blade of a saw, rising and falling each time subsidies came and went. Japan, Germany, Spain, and Denmark show smooth, upward-sloping yield curves, a reflection of consistent government policy."
Reliance on venture capital
Long excerpt:
The nature of venture-capital investing, which involves placing many bets in the hope that a few pay off, helped create today's array of clean technologies. But venture capitalists have been unable to replicate the explosion of growth in the Internet sector, because they aren't big enough to compete in the $5 trillion U.S. energy market. Google required only $25 million in venture capital to become the company it is today. A large wind or solar facility can cost upwards of $500 million just to get started. "When you're talking power infrastructure, you're talking thousands of tons of steel and glass and giant turbines," says Peter Le Lièvre, the co-founder of Ausra. "All the investors in Silicon Valley combined cannot put $500 million into a project."
This poses a problem. Venture capitalists can bring an idea from the lab to pilot scale. But sooner or later the limitations of their balance sheets kick in. Many start-ups have made it this far only to die searching for additional financing. Venture capitalists have a term for this. They call it the "Valley of Death."
The nut of the problem traces all the way back to Jimmy Carter's choice of tax credits as the vehicle for subsidizing renewable energy. Direct grants would have been simpler. But Congress had recently changed the federal-budget process to keep closer track of how much money was being spent. It suddenly became easier to spend indirectly, by manipulating the tax code. Although no one realized it at the time, Carter's decision to use tax credits lit the very long fuse on a bomb that detonated last fall and nearly took down the entire renewable-energy industry in America.
The trouble with tax credits (my emphasis added) is that in order to make use of them, you must owe taxes, and most start-ups struggling toward profitability do not. So while a company looking to build a wind or solar facility would qualify for valuable benefits, it had no means of realizing this "tax equity." The work-around was to partner with someone who did, someone large enough to finance a $500 million facility and profitable enough to incur a large tax bill. Having witnessed two decades of busts and bankruptcies, traditional U.S. banks wanted no part of this. European banks, going by their more positive experience, were comfortable funding large renewable projects, but didn't qualify for U.S. tax credits. The perversity of the government's incentives demanded a big balance sheet, huge profits, and an indifference to risk. Enter Wall Street.
Investment banks and hedge funds stepped in to fill the void, engineering tax-equity vehicles with suspiciously complicated-sounding names, like "partnership flip structure" and "inverted passthrough lease," to exploit the tax benefits. These deals amounted to financing agreements for large infrastructure projects, given in exchange for tax credits, often worth hundreds of millions of dollars, that could be applied against profits earned primarily on other investments (like mortgage-backed securities). For renewable-energy companies, tax-equity deals meant life or death: the combination of credits could offset two-thirds of the capital cost of a project. Companies like Lehman Brothers, Wachovia, and AIG became an integral part—even the integral part—of the renewables industry, because the utility-scale projects they financed produce the overwhelming majority of clean energy in the United States.
Basing the entire system of federal incentives on tax equity had two weaknesses, one that has always been clear and another that became clear only recently. Forcing renewables companies to route government support through Wall Street, thereby sacrificing a portion of it, was needless and inefficient. But it also tied the industry's fate to that of the financial world's most aggressive players. Just as Wall Street bankers bet that housing prices could never fall and got wiped out when proved wrong, Congress seems never to have imagined that Wall Street might someday have no profits and need no tax equity. Early last year, the multibillion-dollar tax-equity universe consisted of 18 providers. After September's record carnage, the number dropped to four. Credit froze, and most projects ground to a halt. All of a sudden, not just a few start-ups but the entire renewable-energy industry was staring into the Valley of Death.
Financial and Environmental Writing Prompts
Do you agree with Raj Atluru, managing director of the venture-capital firm Draper Fisher Jurvetson, when he claims that the stimulus bill save renewables?  Here's The Atlantic:
"To fill the tax-equity gap, the stimulus provides $32.7 billion in direct grants and another $134 billion in loan guarantees to attract new investors to large projects. To impose stability, it extends a variety of tax credits by anywhere from three to eight years. Most striking of all, it instructs the Department of Energy to invest directly in promising cleantech companies (though the payoff comes in jobs and environmental gains, not equity). By a stroke of his pen, President Obama made a federal agency the world's largest venture capitalist. When the official in charge of the program appeared at a Santa Barbara energy conference in March, he was mobbed by eager CEOs."
Is it inefficient to force renewable companies to route government support through Wall St?
What do you think about the Department of Energy now essentially becoming the world's largest venture capitalist?
Comment on this claim: "American capitalism—even when it's working—is not without its limitations, one being that promising ideas rarely get funding if their commercial potential lies beyond venture capitalists' 10-year investment horizon."
Do you agree that The Energy Department research budget has never recovered from Reagan's cuts?
Do you have statistics to back up or dispute this claim? "People in cleantech circles often point out that the electric utilities spend a smaller portion of revenue on research and development than pet-food companies do. "
A fellow Twitter-er sent a link to the best thing I've read all day:  a blog called "Creative Spark" by Marc Garnault.  In it, he perpetuates the term "Global Financial Hissy Fit" with proper attribution to its originator, Kim Sbarcea .
I selected just ONE extraordinary insight from this posting for writing prompts.
Marc's Insight
"Everyone knows what everyone is doing now. There are no secrets, so if you're doing evil you can expect to face some bad publicity. There's also been a significant movement by us, the consumer, towards companies that have a compassionate backstory. We want sustainable materials, low carbon footprints and community involvement. It's a major selling point. And, finally, you need good, creative, smart employees, and believe me, they're not thick on the ground. It's going to be a seller's market on those skills, and these people are going to want their skills to go to worthy employers. If they feel like they're going to be a cog in a corporate money making machine, well, there are nicer machines to be a cog in.
"It's be wrong to be writing all this in the future tense, because if you look around you'll see it happening right now. Newspapers are falling through the floor, but the online Huffington Post recently had a record valuation, online shopping is remaining steady but bricks-and-mortar retail is having it's worst year since 1970, restaurant seating is going through the floor but sales of local organic produce are booming, no-one is buying DVDs but you're sharing the average torrent you download with 30,000 other people, sales of premium priced Macs are doing fine, but all the generic PCs around them are feeling the pinch."
Writing Prompts:
Consultants:  What are your most progressive clients doing to take advantage of the rise of global inter-connectedness?  What are they doing with their brands to connect with the "green" consciousness?   For those not on board, what holds them back?
Environmental:  Reflect on the state of greenwashing.  Out the evildoers.
Services:  What are you/your clients doing to retain and nurture the best and brightest?  Are you holding on to talent that isn't fully billable for the sake of the future of your business?  How are you coping with a great talent pool in this time of retraction?
Financial:  What companies will you encourage clients to buy because of their alignment with this new ethos?
Ah, a dose of good news about the food chain.  Today's NYT reports on a mass food producer offering up a big dose of customer intimacy and grower accountability.

Josh Dorf, who owns the Stone-Buhr flour brand, runs FindtheFarmer, which enables buyers to enter a code from their bag of flour and find the organic family farmers who produced it.
While the thrust of the NYT story was how even mass producers can behave as locals, it resonated with me as a former 4-H member whose grandparents farmed.  Spending most weekends on the farm taught me the interconnectedness of all things.  I didn't have to learn about environmental cause and effect from a book; I saw it in the ebb and flow of  daily life.
While I did my share of stupid things as a kid, spending so much time in nature  kept me out of a lot of the trouble that my school peers fell into for lack of something better to do.  I can think of no better way to grow up.
As I've written here before, there must be ways for us to blend the best of old and new capitalism.  Great start, Mr. Dorf.
How about your business operation?  How can you differentiate yourself from the competition using intimacy and accountability?  Please post your best practices here.
Although it can at times be raunchy, overall I love The Onion.   Evidently so does NYT columnist and bestselling author Tom Friedman.
In his recent column he quoted a four-year-old Onion faux story on Chinese manufacturing that seemed to capture American consumption up to last summer.
"FENGHUA, China — Chen Hsien, an employee of Fenghua Ningbo Plastic Works Ltd., a plastics factory that manufactures lightweight household items for Western markets, expressed his disbelief Monday over the "sheer amount of shit Americans will buy. Often, when we're assigned a new order for, say, 'salad shooters,' I will say to myself, 'There's no way that anyone will ever buy these.' … One month later, we will receive an order for the same product, but three times the quantity."
Friedman, who authored both "The World is Flat" and "Hot, Flat and Crowded" brought it back to reality when he cited Australian  environmental business expert Paul Gilding, who named this point in history,  "The Great Disruption"– when both Mother Nature and Father Greed have hit the wall at once.
"When we look back, 2008 will be a momentous year in human history. Our children and grandchildren will ask us, 'What was it like? What were you doing when it started to fall apart? What did you think? What did you do?'  Often in the middle of something momentous, we can't see its significance. But for me there is no doubt: 2008 will be the marker — the year when 'The Great Disruption' began."
I walk in entrepreneurial circles, where there's an uptick in the number of people hanging out their shingle, joining multi-level-marketing schemes and trying to turn a hobby into a mortgage-maker.  I honestly believe that all the laid off MBAs, PhDs, geeks and artists in the world today, enabled by social networking sites, will pool their intellectual horsepower and transform the world into something no one can yet envision.
Retooling takes time and takes a toll.
As Churchill said, "If you're going through hell, keep going."
Whether you're a business owner or employee, no doubt you appreciate the need to network.  If you're in the Charlotte, NC area Monday 3/9 at 6pm, drop by Connect the Dots, a monthly networking group sponsored by The PR Store .
I'll be the featured speaker this month, talking about one of the things that gets under my skin: unsolicited newsletters.  What makes so many people think that just because they have my email address I actually want their newsletters?
I posed this question to a group of fellow solo-preneurs, who pounced:
"Everyone else does it so if I don't do it my competitors get ahead of me."
"Why wouldn't they want to hear from me?"
"It's not illegal, you know!"
"They can always hit 'spam' or  'unsubscribe'."
"If I'm not sending out a monthly newsletter I'm not being professional."
"I can't afford to send brochures and postcards and besides that, no one opens snail mail anymore!"
"If I send them an email asking them to opt in, half my list will go away!"
When I went on to tell them they could incur a federal fine of $11,000 for doing so, they became frantic.
"No one's going to turn me in."
"Can't get blood from a stone."
"That can't be right."
Since I offer custom newsletter content, templates and management services I have a vested interest in getting the word out about CAN-SPAM compliance.  But so does every business that sends out what's defined as "commercial email."
That probably includes YOU.
Hope to see you on March 9 at 6pm.  I'll be giving away a free newsletter consultation to one attendee.  Hope it's  YOU!
I had my own business meltdown in 2008, chronicled briefly in this article in Charlotte Magazine. Since then I've taken stock in what's important, what's possible and what's probable for the next chapter in my life.Big thoughts.Although it's possible that I'm attracting people who are similar to me in their entrepreneurial hard wiring, I have noticed an uptick in the number of people I meet who are considering applying themselves to creating work instead of finding it through an employer. I made my decision long ago never again to be on a payroll. Been there, done that, had the reconstructive surgery.The decision isn't so easy for most others. Some approach the question with mental calculus involving return on investment and probability which goes something like this:
I have Xwaking hours a week and know that finding a job will take Ymonths and I have Z% chance of making (insert income goal here) with a job versus hanging out my shingle, representing a return on the investment of my time that yields A per hour spent trying to get a job and B per hour going the entrepreneurial route.
On the other hand, if I hedge my bets by trying to get some freelance work on the side or selling crafts on etsy.com while trying to find a job, (insert math equation here).
These are left-brained approaches.
Others, like my friend and lawyer-cum-artist Catherine Anderson, takes the right-brained approach of I don't care about the money, I'm going to live the life I want to live and I'll figure it out along the way.
And still others go into self-employment kicking and screaming, perhaps finding themselves technically self-employed by virtue of doing a little something here and there for a 1099 while praying that eventually they can get on someone's payroll again.It appears that a great many of us will become self-employed by one path or another. I hope the US will radically re-structure itself from the industrial revolution social safety net policies that make self-employment scarier and more costly than necessary.According to Freelancers Union "the independent workforce has grown to 30% of the U.S. population, employment laws have not been asked to adapt." For example, access to health care, disability and unemployment insurance, unpaid wage compensation, and saving for retirement are much easier to obtain as an employee than as a self-employed worker.Then there's taxes. Again, Freelancers Union weighs in:
Independent workers face complex and burdensome tax rules. Independent workers pay more taxes than traditional employees because the tax code overlooks them in some instances, and directly targets them in others. Freelancers pay higher social security and income taxes than standard employees. They have limited access to the pre-tax health care financing available to standard employees. Many must keep detailed records, set aside money, and make tax payments each quarter because they don't have access to a streamlined system of tax payment like payroll deductions from a regular paycheck.
I'm an anti-corporate type, which perhaps overly influences my thinking on this matter, but I think the massive layoffs of highly-educated people around the world, enabled by communications technologies, will lead to a social renaissance that will bypass the corporate hegemon. If you haven't read Dan Pink's excellent book, Free Agent Nation, it's still pertinent. And here's another blogger's  take on free agency.Not to change the subject, because there's a lot to do here in the US, but I don't think every individual country can come up with its own approach to economic recovery in a vacuum of the rest of the world. The G20 will convene in London this April. Let us hope nationalism won't get in the way of reforms that will make life livable for us all.