This is the first time I've touched my blog in five years. I blame myself for neglecting it in favor of social media addiction. Now, instead of feeding social media companies with content that they profit from, I write two free newsletters. My life is so much better now.
I just want to you know that there's a free and sane place to follow my travels and the things that interest me. The Substack company powers my newsletters and are like blog posts. Unlike a blog, you get to decide whether to read them in your email, or on the Substack app. I always narrate my posts/newsletters, so if you're an audiophile, listen to them like a podcast.
If you want to use the Substack app to comment and interact with other subscribers, go for it. Most of my subscribers just hit "reply" to the email and we talk there in private. Isn't that nice?
My personal newsletter covers a wide range of subjects, including travel, motorcycles, personal updates and musings. Here are a couple of newsletters about topics very dear to me now: living a long life and the practice of Memento Mori.
My 981 Project newsletter is tightly focused on any and everything related to the Ohio River Valley.
Introducing The 981 Project
I grew up in Ohio but it wasn't until my fifties that I realized the importance of the Ohio River in American history or my own. Since there are 981 miles in the river from its headwaters in Pittsburgh to its mouth at the Mississippi, I named my newsletter after them. Here are a couple of topics that were a big hit with newsletter subscribers.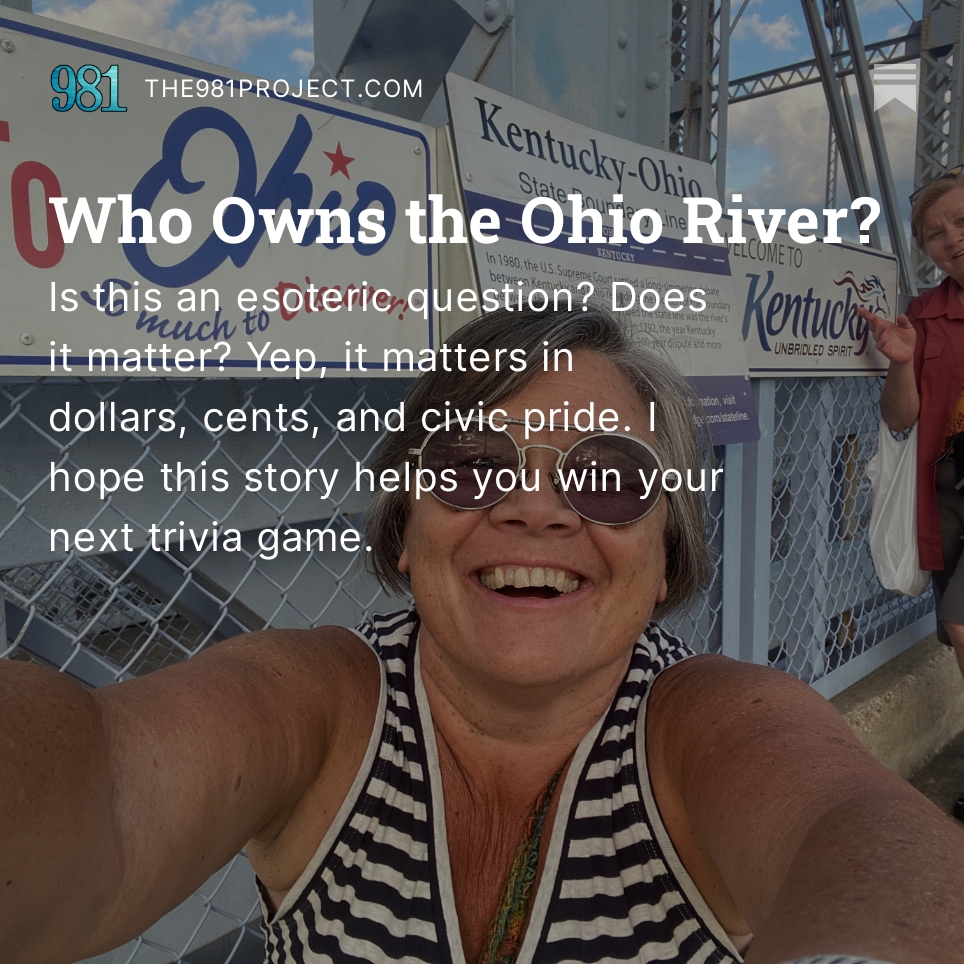 Where a river separates two states, the legal boundary line is usually in the middle of the river. But not when it comes to the Ohio. Why is this?
The short answer is "Virginia." Get the full story here.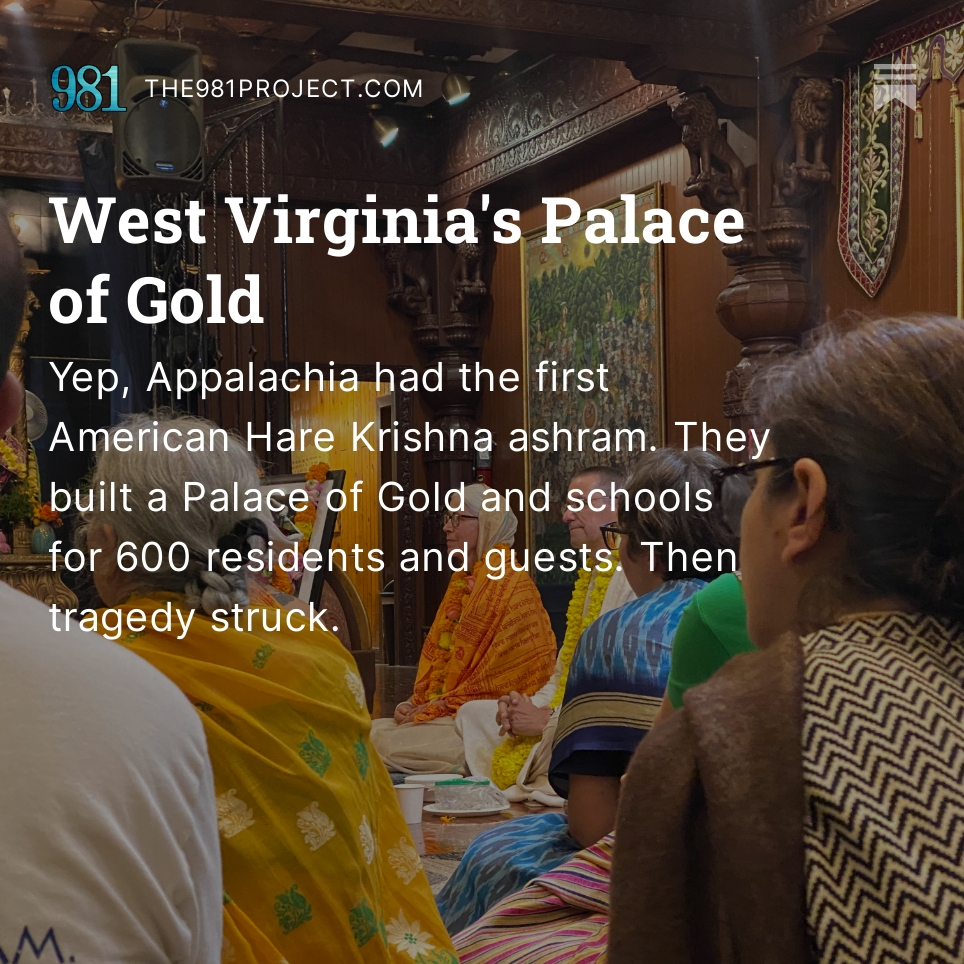 Sadly, whatever money and labor had built and maintained New Vrindaban to its height in the 1980s no longer flowed. Why couldn't they keep it up?
What happened to Facebook, Twitter, and Instagram?
Thanks to a hacker I lost my personal Facebook account. For about 30 seconds I felt violated; a sense of dread clutched my windpipe as I thought about rebuilding 13 years of work there. Starting at 31 seconds, a feeling of relief started welling up, surprising me with the promise of a better life. Thanks to a bandaid fix I can see Facebook and I can manage my official author page, but I'm not interested in that madness any longer. Don't look for me there. I don't accept friend requests and am not tempted to surf the stream.
Twitter is now X, but I am more interested in its competitor, Threads, although I'm mostly a lurker. It's a nice space for the time being, but we've already seen the pattern of where it will likely lead.
Instagram was never my jam, but thanks to its built-in limits on outgoing links, it's a saner place to interact. Still, I can't be bothered trying to build followers by keeping pace with changing algorithms and features. Not only that, once you have an audience, Meta limits your posts in the free stream, so you need to buy ads to reach the people you worked to attract.
In short, these platforms exist because people are willing to do the hard work of providing content for free, and are contorting themselves/brands to feed an insatiable and fickle media maw.
No thanks.
I hope to continue our conversation through one of my newsletters. I will post quarterly updates here on my blog to feature the newsletter stories that have gained the most traction with readers. Thanks for reading.