Last year I met dozens of people who wanted to tell me about how cancer had touched their lives. Some gave me trinkets and mementos in the name of their loved ones.
This year I want to honor those who are facing cancer, survivors of the disease, and those who have gone on to a place where the scourge of disease is unknown. I invite you to send me the names of "spirit riders."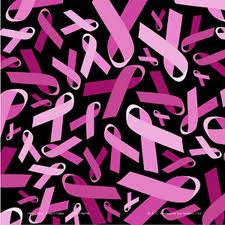 I'll start the list with my mother-in-law, Patricia Rich, who passed away in late 2009. She had breast cancer when my husband was in middle school and some twenty years later underwent reconstructive surgery that required relocating a muscle from her back to her breast. Her recovery wasn't complete when my oldest son was born, so she couldn't lift him.  She lived another twenty years before the cancer she thought was in remission eventually claimed her, showing up again in her bones.
Pat was a pioneering woman in her time who raised five children, got a daily meal on the table by 5:30, earned a Master's Degree and held  a full-time job as a nursing instructor at a Richmond, VA hospital thatl endowed a scholarship in her name.  We all wore pink ribbons to her funeral.
Please add a comment with the name and any tribute to a person you'd like for me to carry with me in spirit this summer.