Headed out on a winter road trip? I can help.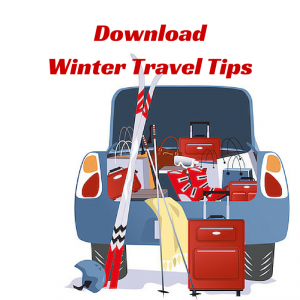 In 2015 I made 30+ TV appearances, giving tips on where to go, how to get there, and how to make it kid-friendly. Here are some of my best tips for planning a trip and keeping the kids from whining and complaining that "he's touching me" and "she's looking at me."
Start by downloading my FREE GUIDE.
Back seat activities for kids on a road trip
Let's start with keeping the kids entertained without "plugging them in." Start with the tips I shared with Fox 46's Good Day Charlotte (hint: aluminum foil).
Car games, like 먹튀사이트, rock!
If you never played the 50-state license plate game or Car BINGO here's your chance to become a kid again.
Okay, this one isn't for the "back seat" but worth including. Have a blast staging family snapshots with roadside attractions and monuments. Dress them in your scarves and hats  for even more fun. When you get home, make a collage for the refrigerator of your escapades.
Pack the car with lots of leg room
Cramped cars make for cranky kids. When you pack light and pack right, you'll have much less whining and much more fun on your holiday road trips. Here's how to PACK LIGHT:
Choose a wardrobe that only requires one pair of shoes
If you must bring boots, wear them as them as you travel instead of packing them in the suitcase; you'll have more room in the suitcase
Leave the hair dryer and other appliances at home
Pack interchangeable wardrobe pieces: every top should match every bottom
Don't travel with more diapers than you'll use on the trip. Ship ahead or buy when you arrive
Ship bulky items like winter sports gear ahead to your destination
Give everyone the same size suitcase. Whatever doesn't fit stays at home
Ditch the hard-shelled luggage in favor of duffle bags or even trash bags to maximize space
After all, "Pack Light" is part of my motto (Pack Light. Travel Slow. Connect Deep.
Download my 7-page guide to taking a winter road trip
Click the image to the right to download my free guide. It was 30 TV appearances in the making!