So far we've talked about the need to hire a book designer and editor. I took the step of developing a prototype for Live Full Throttle: Life Lessons From Friends Who Faced Cancer.  Mine is in a PDF and included the cover, introduction and first chapter, but you could include less. You'll see that I used the Flash capabilities of Scribd to embed it here.
Intro and First Chapter of Live Full Throttle: Life Lessons From Friends Who Faced Cancer
Nine ways to use your book prototype
Send it to possible reviewers to see if they'd like to provide a blurb
Include a link to it in your social-media and traditional press releases
Query with it for interviews with podcasters, bloggers, radio, TV and other media
Post it on your social media outlets to build buzz (including LinkedIn). While we're talking about social media, listing it on Scribd will help it gain a wider audience and Scribd provides great statistics on readcasts.
Get your book listed in catalogs by the time it's in print. For example, there are motorcycle accessories companies that carry books and I'm using prototype to go through their screening process before they'll  include it in their inventories
Want to speak at a conference?  Most will ask if you've published a book. Send a link to the prototype with your speaker/panelist proposal
Going on tour? Send it to interested groups to get on their calendar by the time the book is back from the printer
Send it to professional magazines/journals for possible syndication
Use it to generate advance sales (speaking of which, you can do that today!)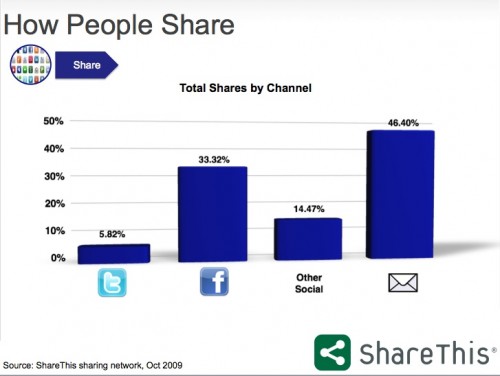 One of my clients called last week to say,  "I love your newsletter but I want your blog delivered to my email too."
No need. Every blog post for the preceding month is referenced in my monthly newsletter (along with some original content). Why do I do this?  My readers have lives of their own and I need to make it easy for them to access my information (duh).
The good people at ShareThis have a little application that can be inserted into blogs and websites. It enables readers to share what they're reading via email and social media platforms in a couple of clicks/keystrokes. This gives ShareThis a unique vantage point from which to watch sharing behavior.
And what do they know? 46% of shared information reaches its new destination via email, in spite of social networking sites in the aggregate edging email out.
Tweets and Retweets
I owe a great deal of my traffic flow to Twitter, where I actively participate in financial, economic and marketing conversations and share what I've written as it's appropriate.  At least a third of my blog traffic is Twitter generated, so I was surprised to read ShareThis stats on this beloved service:
We found that Twitter is the least engaging share platform with users visiting an average of 1.66 pages when they click through to a site, while users coming in off e-mail were the most engaged, visiting 2.95 pages (emphasis mine),  and Facebook trailing closely behind 2.76 page views. Of course this varies by vertical and site, but if you think about your own habits, it makes sense. Getting an emailed link from a friend may cause you to pay more attention than the more random discovery that you get on Twitter as you consume quick opinions. We think there is tremendous potential for Twitter to increase its engagement when and if better filters are applied – the type of filters that Facebook has built in from the start.
My best recommendation, even if you devote time to build your presence on Twitter, Facebook, LinkedIn and other sites, re-distribute your messages with a regular e-newsletter. A belt & suspenders approach to being heard.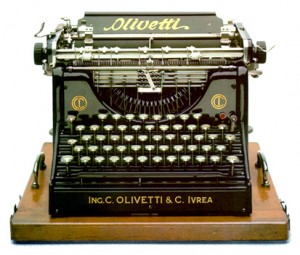 Used to be the word "ghostwriter" conjured images of a wily hack with a battered Olivetti sitting at a Hollywood swimming pool coaxing confidences from a star.
Lately the word has gotten traction in the music world (evidently lots of rappers use them). Politicians have always used ghosts — a recent Christian Science Monitor story estimated 90% of politicians' books are "heavily ghostwritten."
Now businesspeople are convinced they need to be content producers to drive search engine results and keep their names top of mind with customers. This makes my job as a business ghostwriter easier to explain, but there are lots of misconceptions out there about what we do, how we work, and how we're paid. In case you're thinking about hiring a ghostwriter, this might help you think things through.
Q:  What kind of work can you give to a ghostwriter?
A: There is no professional organization that certifies ghostwriters. Generally speaking we can write anything on your behalf. The devil lies in the details of how well a ghostwriter works with you, whether they know your field well enough to hit the ground running, and whether you can agree on a fee structure.
As a financial ghostwriter I craft presentations and management letters. I write blog posts, newsletters, white papers, articles and (soon) books. Each writer will produce each type of publication with differing levels of proficiency.
Do you want to rough out a topic then turn it over to a ghostwriter? Or does the sight of a blank page drain your mind completely? Working with a ghostwriter is a partnership, so begin your quest by identifying your needs, working preferences and limitations. These will determine the offsetting strengths to look for in your writing partner.
Q: What do I look for in a business ghostwriter?
A: You need to find someone who knows enough about your field that they can focus on production. You might also need to find a writer experienced with Chicago Manual of Style, MLA, etc. That said,  if you find a great writer they can learn the styles. A good ghost won't upcharge you for coming up the learning curve, provided there's sufficient upside for the writer.
You might also need help devising an editorial calendar or other marketing/public relations capabilities, so be sure to ask your writer if they can provide that expertise. In today's social media environment a ghostwriter should have a working understanding of how search engine optimization works, but beware the writer who tries to convince you that writing in a stilted style to feed the search bots will serve you well with human readers.
Q: Where do I look for a qualified ghostwriter?
A: Tap your professional circles first. With so many corporate communications departments being downsized, domain experts who write well are a LinkedIn search away. Whether they can effectively ghost for you is another matter. My advice is to start with domain experts and then refine the search by chemistry, mutually-acceptable work styles, pricing, etc.
Q: How much will a ghostwriter charge?
A: Your business ghostwriter will charge in the range of a self-employed accountant in private practice.  Specialists in other subject areas will differ, but this will give you an idea of how to budget.
Start by asking yourself the qualifications someone would need to write intelligently about your field. (For example, could a nurse write about biotech?)  Put a number on what that person would make working for an employer full time. That's just a start. You can't just divide that by 2080 annual working hours; you must add something for administration and overhead costs, and allow that of a 40 hour week, about 25 is actually billable (the other fifteen are spent in client acquisition, proposals, professional development and administrivia). The accountant study shows similar productivity.
Let's crunch numbers. Say you want an MBA Who Writes Like An English Major with a background in finance. Let's assume that person would earn $100k in their field. OK, add the employer-paid taxes, employer-subsidized health insurance and two weeks of vacation and the result is about a 20% bump over base salary. We're at $120k. Divide that by 2080 "standard" work hours a year and you get $58/hour. For reasons explained above, the $58 would translate to more like $94/hour when they actually get on the clock.
Q: Will ghostwriters work at a fixed rate?
A: When you hire a writer with domain expertise, they'll likely bid your project on a flat fee or bid a price per (accepted) page. This will take some pre-work on your part defining the scope of the project and giving the writer sufficient source material to get to work.
Q: How will a ghostwriter price my project?
A: The more organized and efficient you are, the less you'll pay the writer. If you have all your research compiled and outline your expectations up front (number of pages/slides/word count) the writer can adequately estimate their work effort.
Your personal organization and efficiency plays a big role in keeping the project on budget, too. An experienced writer will devise a project timeline with deadlines and expectations for YOU.  You'll have to uphold your end to keep the contracted price and schedule. If the contract says you get one editorial pass and one line edit pass, you've got to make best use of each. If you get to the line edit round and start moving big chunks around or inserting more copy, chances are your writer will need to charge you for that editorial re-work. A line edit consists of tweaking for clarity and correctness, not re-drafting. I find that clients often want to make changes after copy they've approved has been handed over to the graphic designer/desktop publisher; such re-work is not in scope.
There are some professional pay guidelines out there for different types of writing/editing on a project and page basis.
Q: Do I have to work with a ghostwriter face-to-face?

A: Each project drives the tactical means for getting it done. If I'm writing a white paper, the client provides me with the source material, we discuss relative weighting of the topics and the general outline and I take it from there, circling back for commentary, elucidation, additional source material, etc. Many of my blog and newsletter clients will forward news updates from their professional organizations for me to base a commentary upon. While I'm pretty flexible, I can't speak for other writers.
I have to learn the client's "voice" to emulate it. A client should never sound like a stranger in real life to someone who's been reading their work. I prefer that my clients use digital recorder as much as possible; the digital file is easily attached to email.  Not only do I learn how they speak, I also glean from their inflection what matters to them most and any key words or phrases that they favor.
Most people say more when speaking than when writing.  Clients may think they have two articles for their newsletter but they start talking, I might "hear" three articles for the current edition and another for a blog post or future newsletter.  Occasionally a client will be in the middle of answering a question when something pops up that we can use later.
Q: How to proceed?
A: I suggest you audition one or two potential writing partners. Already writing a newsletter? Give the writer an earlier version and ask what they'd do differently. Never written one before? Give the writer three news topics and see what they want from you before they begin writing and how they would propose to learn your voice. I will sometimes offer to do an audition piece without charge and then if the client hires me I'll bill them for the work.
More questions? Give me a call and we'll discuss your particular project: 704-907-2811

Interesting article in WSJ about email's younger, prettier communication sister: social media.
For those not using Twitter, Facebook and other means of connecting with the outside world, this WSJ quote explains the difference between them and ye olde email: "We all still use email, of course. But email was better suited to the way we used to use the Internet—logging off and on, checking our messages in bursts. Now, we are always connected, whether we are sitting at a desk or on a mobile phone. The always-on connection, in turn, has created a host of new ways to communicate that are much faster than email, and more fun."
The story quoted Alex Bochannek, curator at the Computer History Museum in Mountain View, CA: "The whole idea of this email service isn't really quite as significant anymore when you can have many, many different types of messages and files and when you have this all on the same type of networks."
What's this bode for email newsletters?
The article doesn't make my point explicitly, but sets it up well. Email newsletters and all THOUGHTFUL communications have a place OUTSIDE social media. Said another way, to communicate thoroughly, thoughtfully and confidentially, if you can't meet in person, start with email.
This mirrors my own experience, as a fairly active Twitter(er) who averages 30 daily updates.  For those of you not yet using Twitter, don't take the impression that I have that much to say about myself — my tweets are usually in response to news items posted by other users or part of a conversation with my "followers" (feels a bit Jim Jones-ish calling them that, but oh well…that's what they're officially called).
Sure, I occasionally tweet out the odd "gonna clear my head by taking the dog for a walk" message, but the fun thing about social media is how people find you on the basis of these throwaway tweets. I now have a number of followers who send me pet food coupons and even Cesar Millan aka The Dog Whisperer follows me!
Belt & suspenders approach
Back to the topic at hand. For THOUGHTFUL, well-written communications, there is no substitute for email.  The only thing that comes close is what you syndicate through your RSS feed. However, people get busy and forget to check their readers. An occasional email poke to check the RSS feed will probably always be in order.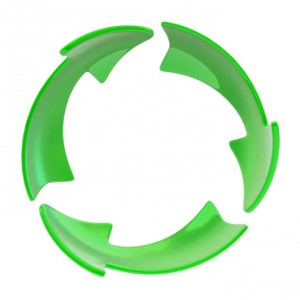 Here's my belt & suspenders approach to being heard:
My website is home base. It's the hub of external communications
Primary communications spokes

Blog and its RSS feed
Twitter
Newsletter
Email
When I post to my blog ( my website is actually a blogsite), it automatically sends a tweet with the title and a link for all the world to see. It also sends out an excerpt of the post through my RSS feed for those who've subscribed and to those directories like Alltop, that carry my content. Those who are linked to me via LinkedIn can see this excerpt on my profile page.  Anywhere that anyone sees an excerpt of my blog posts, they can click to read the whole thing on my blog.
I use Twitter to entice the Twitterverse to read my blog posts. With 140 characters per tweet, I use the url shortening service bitly to get the links down to 16 characters, then use what's left to tease with leads like "Why Email Isn't Dead."
I also use Twitter to ask specific people to read or comment on posts, according to their inclination and expertise. I know who wants to read my posts about SPAM and who wants a financial blog writing prompt and who's the best expert to comment on one of my posts. If I'm fortunate, some of my followers will "reTweet" what I've sent so their network of followers will have the opportunity to read something they would not have otherwise known existed.
When I get comments on the blog I Tweet that out to keep the conversation going. This helps those who've commented get their ideas in front of a wider audience, too. The least I can do.
My newsletter promises three things every month: something on whole-brain communications, a bit on brevity and updates on topics related to email marketing and newsletters. Eventually everything from the newsletter shows up in the blog. For those who don't want to read every blog post or remind themselves to check my RSS feed in a reader, they can read my monthly newsletter and click through to anything else that might interest them in the blog. The newsletter is an efficient portal to all the information I offer.
I reserve email for my most formal and private correspondence. It's also how I communicate with those not on social media.  As the WSJ article says, some things require attachments and confidentiality and email is the next-best thing to a tête-à-tête
OK, that's my communications methodology.  What am I missing that works for you? Do tell (if you comment, I'll tweet it out)!
Advice for those who need a ghostwriter
As a writer with some tech savvy and a general tendency to extroversion, social media works very well for me and and I've found a way to bind all my efforts together strategically. My experience is that those who invest the time in social media will benefit, but not everyone will want to make that investment. Fine.
If you're a professional of any stripe, start with a custom newsletter written by yourself or a ghostwriter — not something you stick your logo on and call "customized." No idea what to write? I offer news-driven writing prompts, if that helps.
Keep a consistent publishing schedule and maintain a searchable repository of your articles (not just prior newsletter editions, the individual articles) on your website. One of my clients does this so that we can eventually compile his newsletter articles into feature articles for professional journals. Another client's newsletter articles go into his blog and will eventually become a book. Re-purpose your material.
My observation is that people are often reluctant to start small when they have big aspirations, but every desert is composed of tiny grains of sand. They add up.
ADDED 10-19-09
Further evidence of the power of Twitter: this morning one one of my tweeps, @derekhernquist, brought this video to my attention:
I've got street cred talking about adolescent boys — mine are 17 and 20.  So believe me, when it comes to technology, I'm like an adolescent boy learning how to deal with hormones; my ego swells and deflates according to the company I keep.
Last week I addressed a business networking group of small business owners and solo-preneurs.  Their program director asked me to speak on e-newsletter marketing, but they wanted to know EVERYTHING about social marketing, from blogs to the proper form for declining a Facebook or LinkedIn invitation without offending.
Since nothing they asked stumped me, my head swelled .  Like an adolescent boy, it doesn't take much.
Getting the job done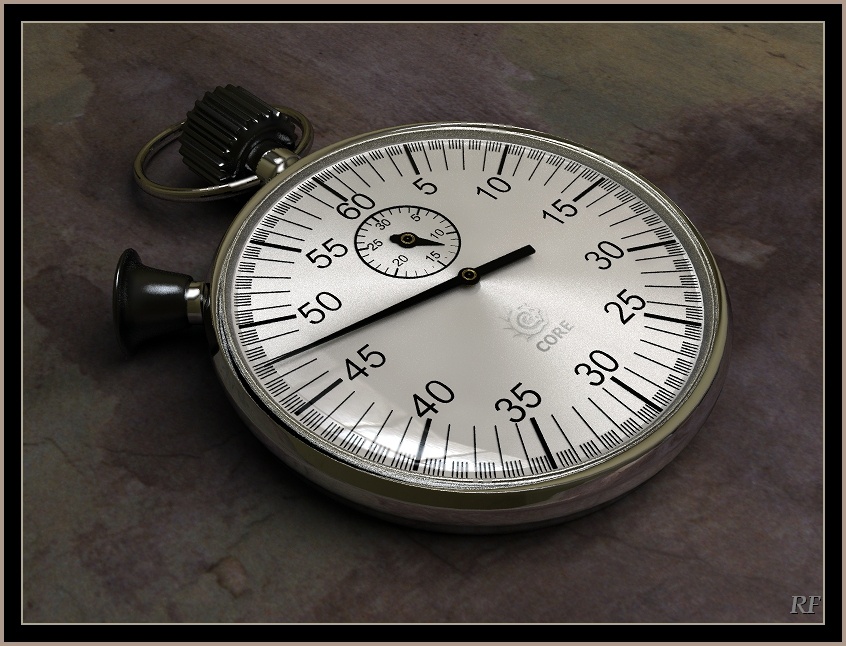 Half an hour for Q&A was insufficient; books have been written on each question!
As marketing and media become more granular and everyone's expected to publish SOMETHING, even a 140-character tweet,  there's an audience for what I have to say about effective business communications and plenty of opportunities to ghostwrite. But I'm a Business Person who writes like an English Major, not a new media guru.
Fortunately for us all there are technology scouts out ahead charting the best path to success. Given the thirst for new media information, I'm going to address the specific unanswered questions of the Charlotte Professional Saleswomen and Entrepreneurs through a series of posts and invite the REAL GENIUSES out there to comment on and enhance what I have to say.
Blog versus Newsletter:  what's the difference?

The word "blog" is truncated from web log.  Remember Star Trek, with "captain's log" entries?  Well, a blog is a web-based log of thoughts, activities, articles, and whatever else the author publishes in a "post" (as opposed to a web page).  Lots of great (and free) software makes publishing a blog easy.
A newsletter can contain the same kind of materials that are published on blogs. Newsletters can be published electronically or on paper, but the blog is called a "blog" because it's a web log.
If you publish both a blog and newsletter, they should reinforce each other.  Your blog should be updated more often than you publish newsletters, so refer to blog posts that take the reader further down the knowledge path of the articles and topics in the newsletter.  For example, in my recent newsletter I referred to six blog posts on how to keep your e-newsletters out of the SPAM filters.  No need to condense six blog posts in the e-newsletter!
OK, that's enough from me on this particular question.  If you have further questions or want to elaborate on my answer, have at it — floor's open.
I spoke at a networking event last week on one of my favorite topics: email marketing and the scourge of  SPAM.
More correctly put, I whispered my way through it.  Laryngitis. It helped that people wanted to know about CAN-SPAM compliance — audience members shushed each other so they could hear me croak away.  Afterward, someone told me that Jacqueline Kennedy Onassis  spoke in a whisper to make people pay attention.  Savvy, Jackie.
The topic was well received, so I went to LinkedIn and in-mailed it to selected contacts. Within three hours a friend asked if I would present it to his company at a Friday lunch-n-learn and another asked if she could link to it in her blog.
Later, I offered it to a LinkedIn group.  Within 24 hours I learned that it had been Tweeted around the world and one group member wanted to post my guide on her website and use my presentation for a Chamber of Commerce event!  This social networking thing is amazing, eh?
About 40% of my new web traffic comes from LinkedIn and newsletter efforts. My subscriptions include people from around the world.  Worthwhile CONTENT on your website can drive eyeballs.
If you want to see what the buzz is about visit http://tamelarich.com/food-for-thought/canspam-download/
See how I answered this question for someone in need of a start-up business plan:
http://www.linkedin.com/answers/startups-small-businesses/business-plans/STR_BPL/435991-34984446
Social networking is a great way to tap the knowledge of people around the world for free.  Give it a whirl.
I had the itch for a better website. With a big speaking event coming up, a newsletter to launch and downloads to offer, I knew there was a better way. Heck, I worked for a dot-com eight years ago, shouldn't I know how to proceed?
Well, I knew how to begin. Craig's List, of course. Placed an ad on Craig's List and elance.com for "HTML & Google Analytics Expert" because I thought that's what I needed. Whoa, out of the woodwork crawled DotNetNuke, Drupal, Adobe Contribute and base code (ASP) options.    My head swam and bank balance belched.
What's a Web 2.0 gal to do? I went to LinkedIn and perused the Q&A.  Found an interesting discussion on WordPress as a content management system.  That's funny, I thought of it as a blog platform.  Dug a bit deeper. Asked a LinkedIn question  whether WordPress was possible or advisable for my specific goals.  Answer, YES.  I admit to being a sucker for most things open source.  I browse with Firefox, get my mail with Thunderbird and now run my site on WordPress.  All part of the wisdom of crowds.

I'm now part of a worldwide community of WordPressers — no Dow Jones Big Brother watching my every move, just lots of friendly worldwide cousins who let me borrow a monkey wrench and tell me how to best use it.
In addition to web searches I dug into my Rolodex (is that a term people still use?) and was referred to Andy at Nuance Labs .  A mutual friend worked with him on his own site and on some nonprofit sites including the Charlotte, NC chapter of Slow Foods.   Anyone into the slow foods movement is likely to be my kind of co-worker.
Of course we met in a coffee shop.  Of course he sports a ponytail and wields a Mac.   Of course he manages me very well — tells me he needs to stay on task and produce the deliverables I prioritized before following me down several rabbit holes of other interesting options.  I assure him I'll be a "good client," and let him grind it out.
Then, ON TIME and ON BUDGET he sends me the first peak at my new site.  I almost cry when I see the functionality, the design elegance, and his judicious selection of passages selected from my old site, my LinkedIn profile and other things I've written.  "Yes," I think, "we can be very good coworkers."
I say to him "Use your Millenial/GenX sensibilities to spice it up" and that's enough prodding.  He gets it and I get what I've asked for.
Bottom line:  LinkedIn's a gem mine of information. Consider WordPress for your next site.  Nuance Labs is a great web partner.