"I need to get away…"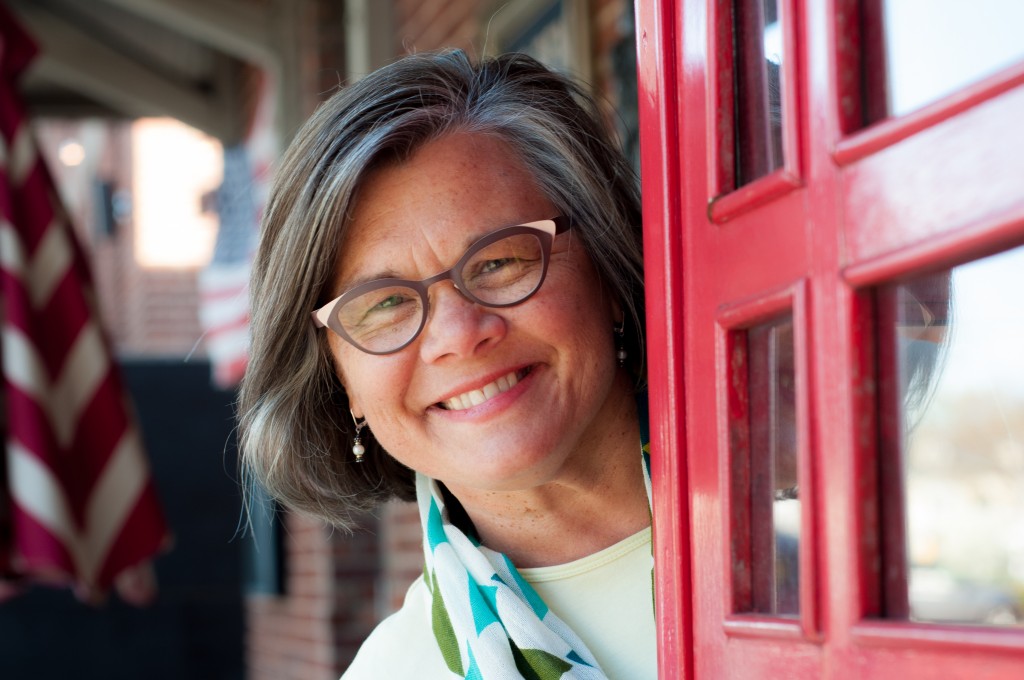 Who among us hasn't said it?
I began my love affair with the open road as a child, traveling with my family in the Vista Cruiser wagon from Ohio to California every other summer. Even though this predated the days of reliable air conditioning and onboard entertainment systems, I loved it.
The shoulder-padded 1980's convinced me to dive into the corporate world with the rest of the Yuppies. I thought the good life was to be found in making piles of money. I quickly learned that climbing the corporate ladder takes on a life of its own and leaves little time for travel and exploration (of either the world or the soul).
The meltdown of my industrial cleaning company in 2007 brought me to my knees and to a moment of mid-life clarity. It also put me back on the road. This time, driving a motorcycle.
Still happily married to my college beau, these days I'm often found exploring North America's highways and byways. That's where I encounter people, places, and adventures to inspire my life and work. Here's some of what I've learned:
The kindness of strangers who've bailed me out of jams changed my beliefs about human nature.
My adventure alone in Wyoming's Tetons after dark—when the road ended—taught me about staying focused and maintaining a positive mental state.
Lunch with a homeless Vietnam Veteran helped me think twice about our treatment of the homeless and American service personnel.
I SPEAK to businesses and community organizations on the ups and downs of life (personal and professional) from a long-distance traveler's vantage point. I especially enjoy talking about fear. Take to the open road astride a motorcycle and you'll learn plenty about fear. I've survived punishing weather, distracted drivers, a stolen wallet, running out of gas, and having trouble finding a safe place to sleep at night. Frankly, it's made me an expert on facing fears and harnessing that energy for personal growth.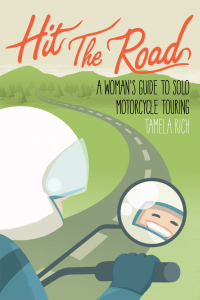 I WROTE the award-winning "Live Full Throttle: Life Lessons From Friends Who Faced Cancer,"  which draws upon stories I heard from cancer survivors on two coast-to-coast motorcycle cancer charity rides. I also wrote a Companion Guide to Live Full Throttle.
Hit the Road: A Woman's Guide to Solo Motorcycle Touring will be released January 2018 in digital and print.  
I WRITE a column in OTL magazine called Out of the Saddle With Tamela Rich and an online column for Charlotte Parent magazine called Travel With Purpose. You can also find my work on KOA's blog (Kampgrounds of America) and the print and online magazine, BMW Owners News. 
I OFFER advice to travelers not only on where to go and what to see, but also how to use travel as an opportunity to connect with themselves and their traveling companions. Watch this page for media appearances, and scroll through for topics that interest you.
If you represent a destination that you think might be of interest to my audience, please get in touch.
I GHOSTWRITE  books, articles, speeches, and presentations for business professionals and thought leaders. For those who don't need a ghostwriter, I also offer manuscript development and book editing services.
MY MOTTO: Pack Light. Travel Slow. Connect Deep.