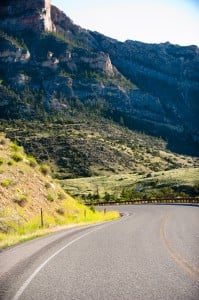 When you're publishing your own work, you're taking on all the departmental responsibilities of a publisher: editing, design, printing, financing, distributing and marketing. Unless you're publishing an e-book you'll have to choose a book binding.* Deciding between hardback and softcover lies at the intersection of finance and marketing.
Readers are in transition, not just from print to electronic books, but also in our thinking about hardcovers and paperbacks. We're accustomed to seeing first editions in hardcover for a premium price, followed by softcovers at a discounted one. Some genres have been running first editions in softcover for some time now, but we have been conditioned to believe a hardcover will eventually come out in paperback at a lower price.
*Disclaimer: throughout this post I'm going to interchange hardback with hardcover as well as softcover with paperback.
Social conditioning and the hardcover
Intrinsic beliefs about hardcover books are best summarized by the equation Hardback=Quality. We've been conditioned to believe hardbacks are more valuable. They are keepsakes. A hardcover gift  says the giver is a person of discriminating taste.
Then there's the matter of cost, which is easier to discuss rationally. A hardback is printed on cardboard, not paper. Cardboard and stitches have to cost a lot more than a glued-together paperback, right? Believe it or not, at a low quantity the hardcover may cost LESS to print than the softcover. That was the case with  Live Full Throttle: Life Lessons From Friends Who Faced Cancer because it has front- and back-cover flaps (see below).
But the cost analysis shouldn't end with printing and binding. No matter the quality of the paper, the sturdiness of the cover, the earth-friendly inks that were used, the content is the same. That content originated in the author's brain, passed through an editorial process, was designed and illustrated, and then sent to the printer. I'll post on the intricacies of costing my book in November.
Market research
I had always intended to publish in paperback with flaps but caught a big case of second thoughts when I learned that a small run of books would cost less in hardcover than it would in paperback. I called my friend Karen, who owns The Bag Lady here in Charlotte, NC. Karen's long career in the book trade includes years as a book rep (selling to bookstores), a bookseller, a librarian and the proprietor of a book and gift store. I asked her to tell me about consumer behavior to hard/softcovers and her response fascinated me.
She told me that when people see a hardcover book priced at say $25, they may think that's a good price but will immediately wonder how much LESS they can get the paperback for if they wait a while. Because people are willing to WAIT for a paperback to come out, but won't tell the bookseller that's what they're waiting for, the bookseller can't tell them there is no forthcoming softcover (if that's the case) or WHEN that paperback is due on the shelves. By the time the paperback comes out the reader probably forgot about it and everyone walks away a loser–the author missed a sale and the reader missed a book.
Here's how I decided to go with paperback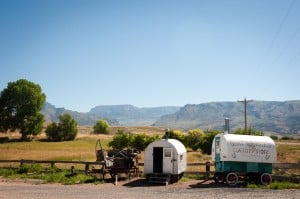 is a combination memoir, photo essay and self-help book. The book is supposed to be written in, like a journal, because I included a set of exercises at the end of each chapter to help readers apply the information to their own lives.  Keep this in mind as I walk you through my decision to go with a softcover.
Some people prefer softcovers for their portability.
Many readers say they don't want the pressure of preserving something so valuable as a hardcover.
A lot of self-help books are published exclusively paperback, which means buyers are accustomed to that form.
I called a couple of self-helpaholics who said they'd rather have a paperback for the journaling and portability.
Journaling and highlighting in a paperback is easier because the binding isn't as stiff as a hardback.
My book has 13 photos that span the gutter (the centerfold of the book). I was concerned about losing parts of the photos in a tightly-bound hardcover with 112 pages.Yes, photography books are usually produced in hardcovers, often cloth-bound with a dust jacket, but those books usually have more than 112 pages. While Christina Shook's photos are worth staring at (the pictures in this post are in the book), it's not a true coffee table book for the eyes; it's ultimately a book to be handled.
So many considerations for self-publishers, eh? Do your homework.
Go with flaps to re-enforce a softcover
I hate when the edges of a paperback bend and tear, as they inevitably do. Flaps greatly reduce this possibility. If you're printing a paperback, get a quote on cover flaps for protection.
I also like flaps for Live Full Throttle because they let me wrap the cover photo, taken in a Wyoming canyon, onto the back and not cover it up with a bunch of copy that I could instead place on the flaps. Flaps give the author more room for marketing messages.
I think that's enough for now. Next up is that financial discussion I promised. If you have other topics to suggest for this series, please ask in the comments section below.