Some of America's BEST motorcycling roads are in Pocahontas County, West Virginia. That's why Neale Bayly, Drew Alexander and I chose it for our first Ride to Reboot retreat for motorcyclists.
If you've traveled to the Monongahela National Forest you know what I'm talking about. You're in for a real treat.
A retreat, not a rally
We planned Ride to Reboot as a retreat, not a rally. There are no vendors with shiny trinkets, no competitions, and no  large group activities. It's just us, our machines, and nature.
We'll begin with dinner Friday, June 12 and go our separate ways after breakfast Sunday, June 14.
We've reserved all twelve rooms at the tranquil Mountain Quest Inn for Ride to Reboot. We're confident that the intimate setting will provide a unique environment for making meaningful connections.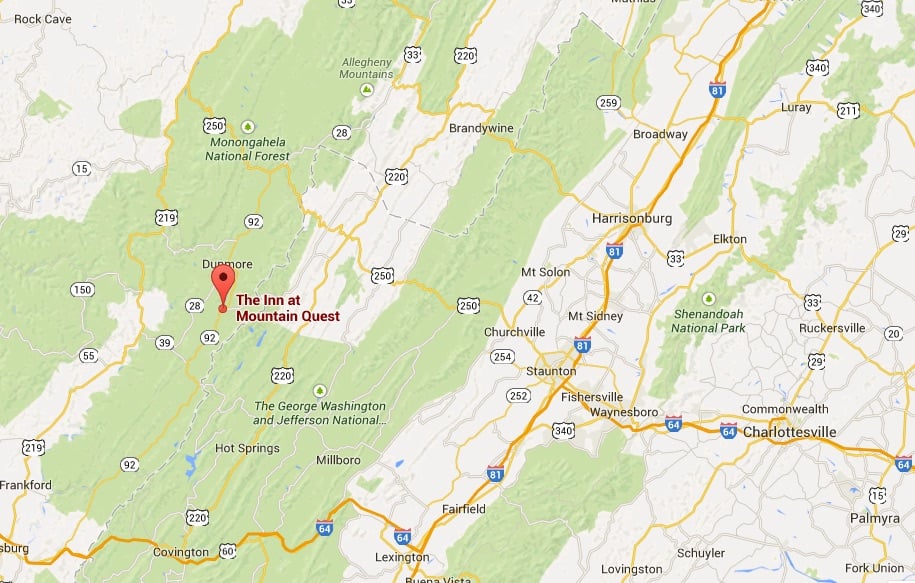 Attractions without distractions. One of the things we love about the region we've selected  is that there are no cell towers. This means that you can disconnect with the outer world and reconnect with yourself (and traveling partner if you bring one).
Riding in this tranquil part of the world will give you a chance to take time to breathe and reflect with like-minded people who share a common bond in the love of motorcycles.
Riding the roads less traveled
Pocahontas County West Virginia is rich with natural and cultural history and if you choose to go on the fully-supported group ride on Saturday, we'll show you both. (Of course you're free to go your own way if you prefer).
The ride throughout the region will be filled with the wonders of nature. In fact, over sixty-percent of the county's 900 square miles is protected state parks and federal forest land. The county is known as the Birthplace of Rivers, since eight rivers have their headwaters there.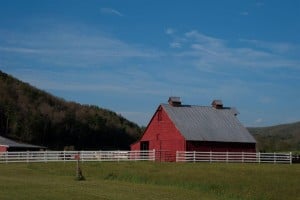 On our Saturday ride, we'll have lunch at a covered bridge that was built in 1888. Across the street is Sharp County Store, run by a 5th generation descendant of the pioneer who opened the store in 1884.
When Virginia seceded from the Union in 1861 the residents of the western counties decided to stay with the Union and those counties became West Virginia. The state is a study in the Civil War, and we'll make some brief stops at some of the more historical sites on our Saturday ride.
There's a great deal to see in the area, should you decide to extend your stay. Among the many attractions:
Restored Train Depots,  Droop Mountain Battlefield State Park,  Civil War Sites,  Pearl S. Buck Birthplace,  Pocahontas County Courthouse,  Pocahontas County Historical Society Museum,  Pocahontas County Opera House.
Additionally, the legendary Greenbrier Resort in White Sulpher Springs is just 45 minutes away on a beautiful mountain byway.
Mountain Quest: natural beauty and tranquility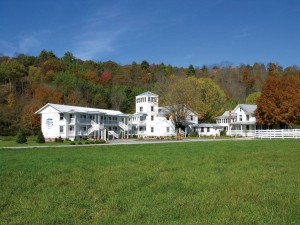 The family-owned and -operated bed and breakfast inn centers around a quaint 1905 farmhouse. A separate modern wing offers twelve guest rooms with common areas.
12 uniquely decorated rooms with private baths
Gourmet dining (we will eat all meals at Mountain Quest except for Saturday's lunch at the covered bridge)
Recreation Center (with fireplace, billiards, large screen 3-D TV, arcade games and juke box)
Jacuzzi and sauna
Two-story private library with over 27,000 books and movies is actually part of the library system
Complimentary laundry center
THE FINE PRINT
June 12-14. There are ten total rooms available to our guests. That's it. Ten.
We've made it easy to budget by covering everything but alcohol in your retreat fees:
$799 double occupancy
$499 single occupancy (Note, there are two queen-sized beds in each of the ten rooms, so let me know if you're willing to share a room)
Saturday's ride is fully supported with a truck and trailer.
Retreat must be paid in full 5/15 unless otherwise indicated
JOIN US!