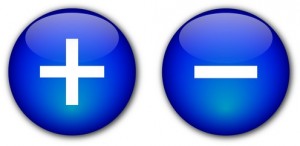 Interesting blog post at MediaPost, a firm that provides an array of resources for media, marketing and advertising professionals. In it, I discovered it's not just my inbox getting bruised and swollen by a flood of marketing messages.
LESS is MORE.  Did your newsletter subscribers sign up with the belief they'd be getting a monthly coupon and now you're pummeling them with daily exhortations to BUY NOW?  You're probably shooting yourself in the foot.
If enough of them hit "spam" to rid themselves of your aggressive communications, you can't email them again. Plus that, you run the risk of a $11,000 federal fine under the CAN-SPAM ACT.
Focused and fresh content, delivered at comfortable intervals, will help you avoid "spam" reports from recipients who are overwhelmed by everyone, including you. One way to avoid the compulsion to blast an email: devise an editorial calendar.  I spoke on this topic Monday night at Connect the Dots, a networking event run by the PR Store. If you want a download of my presentation it's available here.