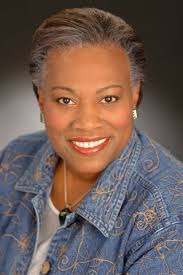 I'm looking forward to being on the one and only Maggie Linton Show !
You can catch me on Maggie's show live on Tuesday, April 22. Tune in to SiriusXM channel 110 from 10:30-11:00 a.m. EST. The show repeats at 4:30 p.m. EST and Maggie will TAKE YOUR CALL!
Maggie is a book lover; she hosted a book radio program before getting her own, eponymous show.
We'll be talking about the eight life lessons featured in my book, Live Full Throttle, my travels across the United States and Canada on my motorcycle, and what I've learned about living my best life from the people and places I've encountered.
Speaking of which, if you haven't yet subscribed to The Daily Getaway, which is a photograph from my travels along with a quote or recollection delivered straight to your email inbox, what are you waiting for ? Hit this link now!