Prompt: Try What do you want to try next year? Is there something you wanted to try in 2010? What happened when you did / didn't go for it?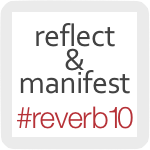 Next year I want to sell the Tradeoffs book to a publisher who can pay a meaningful advance AND put money into promotion.
Next year I want to raise $5k for The Cause.
Next year I want to triple the sponsorships I earned this year.
Next year I want to be more proficient taking my motorcycle in the curves — I want to lean without fear of scraping.
I want to drop 5 un-necessary pounds each month. By December I'll be at my goal weight.
I want to host  some devotional gatherings in my hometown and while on my summer trip.