Prompt: Imagine you will completely lose your memory of 2010 in five minutes. Set an alarm for five minutes and capture the things you most want to remember about 2010.
My Kickstands UP party. Thanks to friends who took photos and to Channel 14 for the coverage, I can always recall it, even if my memory fails. Photography/video below by Andy Ciordia
Hugging Flo Fuhr at the Conga meetup in Cheyenne.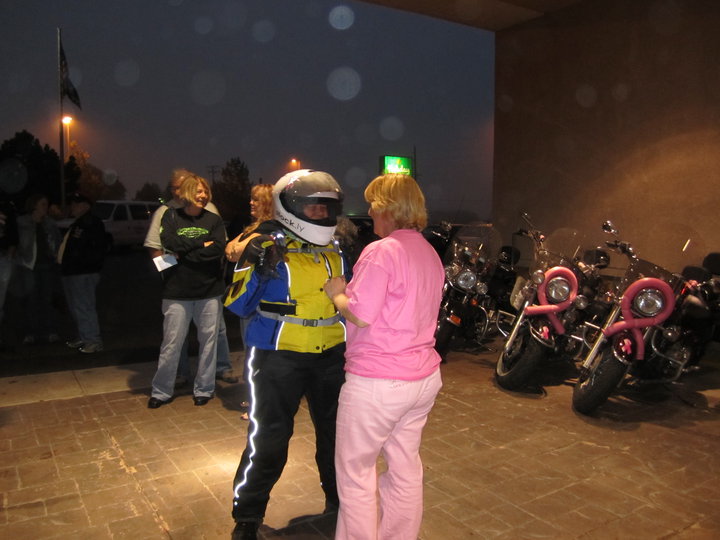 Idaho with the Biker Bunnies. Their friendship, the beautiful sites they showed me and the laughs we shared gave me five of the most carefree days of my life.
Getting the news that my dear Dusty Price is cancer free. She's proof that JOY is MEDICINE. Thanks for the joy you bring me and so many others, Dusty.
Seeing my boys in the crowd at Kickstands DOWN after 43 days on the road. Watching Tristan collect his high school diploma (and hugging his "other mother," my dear friend Jeri Leach in this picture).
Funny, although I saw gorgeous places as I traveled across 20 states this summer, my fondest memories of 2010 come from what I did with the people in my life.