Prompt:  When it comes to aspirations, it's not about ideas. It's about making ideas happen. What's your next step?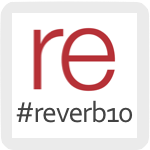 Most of my KNOWN next steps concern the two books on my plate and my 2011 Road Trip.   Another item I've already written about is the excess weight I've decided to stop carrying around; I know what to do there and will begin Monday, 12/20.
Here's the list of knowns that have deadlines:
I will crank out two sample chapters and the rest of the book proposal for Tradeoffs by 1/7. I'll finish the first manuscript by 3/31.
I will finalize my 2011 Road Trip sponsorship packages and get them out to interested parties by 1/15. Sponsorships will be in place by 4/1.
I will contact the nonprofit beneficiaries of the cancer survivors book I'm writing by 1/31 so we'll have time to iron out the details before Kickstands Up on 6/18.
I'll identify the cancer survivors I'll be interviewing during my 2011 Road Trip by 5/1 so I can get them scheduled along my route.
I know that several things will be drawn out of my subconscious when I take a Visualize Your Intentions class 12/30 from Catherine Anderson.
One thing of particular note is the need to better allocate my energies to share the Baha'i message with others. Next step? Plan for devotional gatherings during my road trip, where people of all faiths can come together in prayer and meditation. If you're interested in hosting one in your town, contact me.
This video is a vision of the unity of humanity and the oneness of religion.  It is a vision of a global family, a world in harmony, a planet in love. The song is "Divine Tapestry" by Smith and Dragoman.