The prompt: Think about what makes you different and what you do that lights people up. Reflect on all the things that make you different – you'll find they're what make you beautiful.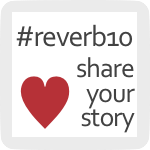 This is difficult to put out in public. As a product of my age, it's unseemly. That said, I made a commitment to this project so here goes.
I love laughing but not in a mean-spirited way or at the expense of others' dignity. That's why I don't watch America's Funniest Videos.
I'm broad minded. I haven't fully matured, so I try to give others the benefit of evolving at their own pace, too. I

strive

to see the best in others.

Strive.

I work diligently on my character.
I see this earthly life as an incubator for the spiritual life that follows. This helps me focus on the important things and overlook the trivial. I have little capacity for details — I'm a big picture gal, for sure.
I'm a big time animal lover.  Since childhood I've taken in strays and found permanent homes for them.
I'm a good knitter and I like creating my own designs and patterns. I take inspiration from patterns and then do my own thing with them.
I have a thing for saturated color. Puny pastels, no thanks.
Yoga is an important part of my daily life, along with prayer and reflection.
Favorite Pandora stations (hmmm, am I stuck in the 70's?):

Bonnie Rait
Todd Rundgren
Crosby, Stills & Nash
Sting
The Neville Brothers
Captain Fantastic & The Brown Dirt Cowboy
David Wilcox

I've been known to dance at concerts!
I'm a grazer of life. I love cultivating friendships with a diversity of experts, from motorcycle mechanics to management professors.  I take a deep dive from time to time, but eventually move on to expand my horizons. Does this make me a dilettante? Whatever. Some day I might take another master's degree in liberal arts, just for the fun of being in a community of learners under the tutelege of  scholars.
I've always wanted to travel and see the world. I'm taking the opportunity to do so now because tomorrow I'll either be older or dead. I'd rather be in an arid climate than a tropical one. I prefer the mountains over the beach.
If someone would prepare my food, I'd totally go vegetarian. I did it for ten years and need to get back on board.
I eat something chocolate every day.
I had both of my children at home, unmedicated. I nursed them for two years and stayed home with them for seven. Yes, I have granola leanings!
I love Greek & Roman mythology. Athene and Artemis have special significance in my life. Joseph Campbell was a genius.
I"m grateful to have found Baha'u'llah.