After hearing me interviewed on SideStand Up radio LD Comfort reached out and asked if I would  try their motorcycle undergarments. My brother, about whom I've written before and without whom I wouldn't be the rider I am today, loves their gear. I readily accepted the offer of a complimentary pair.
LD Comfort under garments are made for motorcycle riding, and designed by an Iron Butt rider. Why does this matter? Under Armour compression shorts and bras, which I'd been wearing, are designed for basketball, tennis and other sports that don't factor in the spots where we bikers are prone to chaffe. Under Armour shorts are NOT shaped for sitting; when you sit in undies not made for sitting, they scoop down at the waist (the dreaded "plumber's butt" of 1970's SNL fame). Further, the Under Armour undies don't have a "dry side" like LDs do.
Tough shape to fit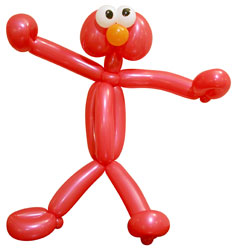 I have a funny shape, like a balloon artist twisted me into being. My waist is a "pinch point" that's considerably smaller than the regions north and south. When I buy pants that fit my hips and thighs, I usually have to settle for a big gap between waistband and waist in the back and a permanently-folded waistband in the front. Sigh.
I have a 28″ inseam.
I don't want anyone calling mine "Thunder Thighs" because I find the term offensive, not because the description isn't apropos.
By now I hope you're empathetic to the dread I feel when shopping for the lower half of my body. It takes a month or so to psych myself up for jeans shopping. Motorcycle gear, seldom shaped for the female form, evokes anxiety an order of magnitude over what jeans do, as my buddy over at Gear Chic, Joanne Donn will attest from the numerous calls she gets from me on the matter.
Shopping for the top half of my body isn't a big deal. I'm short, and as I've said elsewhere, have TRex-length arms, but that's easy to work with in comparison to what I have to factor in when shopping for clothes below the belt.
If I were a wealthy woman I'd just have everything made from scratch. I won't digress.
Function
So how'd they work? I wore the set a couple of times in the winter for short jaunts but the true test was an early May road trip from NC to KY and back, when I was delighted by both fit and function.
Both top and bottom are made with minimal seaming and the fabric provides light support and extraordinary wicking. For some reason my riding pants leak a littled bit of rainwater into the crotch, but luckily the LDs absorbed it so I don't feel like I was sitting in a puddle. Even in the spring KY rains, when temps dipped into the 60's, I didn't feel outright cold because the water was trapped on the outside layer of the shorts, therefore water wasn't actually touching my skin. This property, trapping the water away from my skin, surprised me.
Shorts. I like the length of the LD shorts. I was originally worried they would be too long (my 28″ inseam isn't much to work with) but they hit just above the knee. I think my thighs take up some of the fabric that, on a differently-shaped person, would be otherwise allocated to leg length. Someone shaped like me always has to deal with shorts riding up into the crotch, but the LDs stay in place without binding. Because LDs are made specifically for bikers, they are made with a longer rise so they don't scoop down at the waist when you sit. So refreshing! Oh, and the waistband shows no sign of permanent creasing/collapse.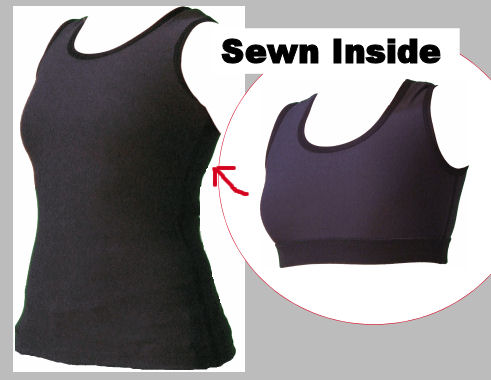 Top is long on me, but given that my riding pants have a big gap between my waist and nether regions (explained above), this length is to my advantage. I simply tuck the top into the shorts with the result that the small of my back isn't a point of entry for wind to travel up my spine!
Again, the light compression feels comforting instead of tight, and the built-in bra supports the girls without squashing them as so many sport bras do.
If I had it to do again I'd get the top in black for modesty. I ordered the light pink because I do so much summer riding and wanted to have something that would reflect instead of absorbing the heat. Lesson learned.
Next up: Cool Sleeves
In 2011, throughout the draught-stricken American SouthWest, I wore a cooling vest (the kind with pellets that swell to hold moisture) and it was a life saver. I didn't like how wet it was, however. When I first soak it, there's a lot of excess water that flows down all over me. Worth it, but if there's a drier product out there that keeps me just as cool I'd prefer it.
Again, enter my brother, who loves the LD Comfort "Cool Sleeves," and wears them during his hare scrambles and off-road racing adventures (think, "hot and sweaty"). He almost has me convinced that I could get the same or better cooling with the more lightweight  LDs, sans vest.
I haven't yet tried the Cool Sleeves, but they're next on my list. When wet and riding in the 60's Fahrenheit, the shorts kept me from being cold. Will that same fabric keep me cool in temps of 90+ degrees without wetting them constantly? Stay tuned throughout this year's road trip and I'll report back in. Here's how the company describes the sleeves:
Comfort Cool Sleeves are close fitting and designed to hold water while air is funneled up the sleeves and into the main section of an outer jacket. Simply pull the Comfort Cool Sleeves over each arm and then replace the outer riding jacket. Pour water into the Cool Sleeve with arm raised until saturation is achieved…Do not open excessive vents in the outer jacket as this would collapse the air bubble and allow the cooling air to escape.
Thank you LD Comfort, for reaching out and offering a set of your gear. I'm a fan.
Now, how am I gonna fix "rainwater crotch"? Tent seam tape? Do tell.