Interesting piece in Sunday's NYT on financial planners based on the news that James Putman and another employee of Wealth Management took $1.24 million each in kickbacks related to certain investments they were making for clients and fraudulently allocated $102 million in client funds.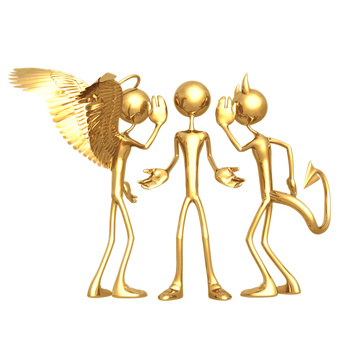 The Times' reporter said to "Check the legitimacy of planners' credentials, and ask them to sign a fiduciary oath, promising to act in your best interests at all times. And read every word of every account statement. If you see something, say something. You should never be confused by jargon, strange numbers or anything else on your statements."
Who can disagree with that advice?  A lot of planners, brokers and advisers, from the sounds of things.  As I've written before, my first career was financial services.  I know earnest professionals and I know snakes in the grass.  If ever there was a time for proactive client communications, this is it.
Financial & Consulting Writing Prompts
Financial advisers aren't the only professionals with compensation conflicts.  What about the IT firm that also sells the license to the software they're installing…these prompts work for a variety of circumstances.
If you own your firm, tell your clients why you decided to structure your compensation as you did.   If you work for a broker or agency, tell your clients why you believe the comp structure you work under is fair to you and to them.
Explain how you balance the competing interests of your financial future and theirs.
Have an up-front discussion about how they can challenge your ethics.
Do you belong to a professional organization that requires credentialing?  Tell your clients about the credentialing process and how your preparation and credentialing benefit them.
Publish your continuing education plans for the year.
Solicit feedback from clients: what topics do they find most confusing?