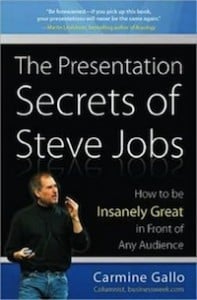 This morning I co-presented a workshop on social media for real estate agents with Andy Ciordia and Beth Griffiths.  The Broker In Charge asked us to provide the presentation in advance so that she could print it out for everyone to  take notes on.
This is what people ask you to do because they're accustomed to death by PowerPoint. In such a death, the speaker lards the presentation with bullet points and basically reads them to the audience (like a first grade teacher at story time).
We don't subject people to so-called presentations of this ilk.
Our presentations lend visual interest to what's being said and reinforce the points.
Responding to the request
What did we do? We devised a handout for "guided note taking" that gave our audience questions and prompts to go with the slides.  For example, Stop thinking about "creating" traffic. With social media, it's about "getting in front" of it. What are you doing to use web-based sites and tools to get people to notice you?
Try this technique next time and be sure to wind it down with a solid question like these:
How many homes would I have to sell each month to pay for this service?
How many more homes could I list/sell if I were doing this?
In case you've never seen this video on the proper use of PowerPoint (or any multimedia during a presentation) be sure to watch it here.