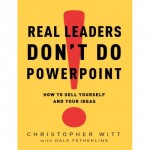 The anti-PPT bandwagon doesn't have room for another rider. My only addition to the chorus  is that a bad PPT-based presentation is like a bad dog — blame the owner!
PPT isn't inherently bad, but, like a Rotweiller, can be placed in the wrong hands and do real damage.
I generally agree with the authors of Real Leaders Don't do PowerPoint: How to sell yourself and your ideas, "You are the message. Who you are–your character, experience, values–shapes the message your listeners hear."
Dan Ariely, PowerPoint master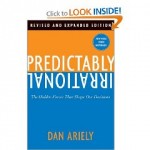 Last year I heard Dan Ariely, bestselling author and professor at my B-school (Fuqua — Duke) speak on behavioral economics and his first book Predictably Irrational.
In staccato diction, he regaled us with tales of our irrational behavior — like why we won't pay $3000 for a leather couch in the family room while we will pay the same amount for a leather interior in our family car — and he did it with the delivery skills of any comedian's aspiration.
If he'd been a rock star we'd have whipped out our cigarette lighters and stomped our  feet until he gave an encore.
And yes, he used PPT, including a slide with an x-ray of Homer Simpson's brain.  See?  I remembered that one.
In defense of PowerPoint
Recall a time when someone gave a terrific, memorable, actionable presentation WITH PPT, as Professor Ariely did.
I'll wait.
OK, I can't wait all day.
If you did have the good fortune of attending such an event, you'll recall that PPT didn't make it great — it was great because the speaker had something to say and said it with conviction; they knew their stuff cold, engaged the audience, told stories and stayed ON POINT.  Did the PPT help?  Maybe, after all, who knows how it would have gone without the screen?
Reasons for PPT:
Leave-behind for those who couldn't make it to the live event
Guided handout for taking notes
Satisfies the need for visual stimulation
Illustrate points graphically
Bottom line:  No one says "I loved the way he used PowerPoint;" but if you're a good presenter they'll say "I'd go see him speak again."
Malcolm Gladwell speaks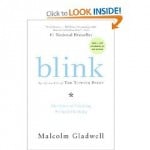 A friend of mine had the good fortune of attending The Foundation for the Carolinas' annual meeting.  You can hardly drag me to one of those, but I wish I'd gone to this one.  Why?  Bestselling author and New Yorker writer Malcolm Gladwell did the keynote.
According to my friend, Gladwell took a wireless mike and roved the audience, telling stories about a town in (I believe) Pennsylvania and how and why it prospered and failed.  My friend, a public relations pro who is not easily impressed, was awed.
Just the opposite of Ariely, Gladwell is soft spoken.  Where Ariely is irreverent, Gladwell is earnest.  Both can bring the house down.
I'm not a qualified speaking coach — my specialty is the content — but to me this is the bottom line:  You don't have to be "dynamic" to get your message across.  The book mentioned earlier, Real Leaders Don't do PowerPoint: How to sell yourself and your ideas, got good reviews and the website and book Presentation Zen is chock full of great stuff. And I'm always here to help.
It's easy to bash PPT, and you're welcome to bash away in the comments section.  I'd really like to hear from you about a presentation that thrived WITH the visual support.