Last week FINRA issued Regulatory Notice 10-06 to finally address how those it regulates can participate in social media. Anyone regulated by FINRA already knows this, and I've got nothing new to say about the notice.
I do have some questions about linkedFA, a new service that purports to comply with FINRA's guidelines. This part of the standard seems to be the most onerous for services like LinkedIn, Facebook and the rest to comply with:
Every firm that intends to communicate, or permit its associated persons to communicate, through social media sites must first ensure that it can retain records of those communications as required by Rules 17a-3 and 17a-4 under the Securities Exchange Act of 1934 and NASD Rule 3110. SEC and FINRA rules require that for record retention purposes, the content of the communication is determinative and a broker-dealer must retain those electronic communications that relate to its "business as such."
The linkedFA site allows advisers to create three separate profiles to interact and display different information to clients, peers and recruiters. By capturing and storing communications for six years, founder Brian Byrne says everything is "extractable and reportable."
Ho hum, where's the value proposition?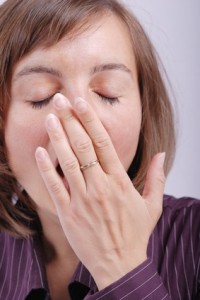 I'm not willing to join a network of CPAs just so I can see what mine has to say about the profession, so why would the general public join linkedFA just for the privilege of communicating with their financial advisor? Social media depends on the network effect. Unless linkedFA intends to collaborate with the entrenched networks like Facebook, LinkedIn, Twitter et al through some sort of API I don't know how it would expect to gain traction with the general population.
Since I'm not a developer or social media genius I asked my friend Andy Ciordia (who is both) to weigh in.
I think it must be recognized that we have mature social media platforms out there.  The real question is what is being done to leverage their power to create further value in something like linkedFA.

There are plenty of social networking platforms out there for professionals.  Most of them at the very least allow you to bring in your content from other social streams.  Sadly many of them lacking real programming budgets do not allow the same beyond an RSS feed to others. That's not real interactivity.

So what is l`inkedFA really adding?  Looking at the wrapping around the site and watching their video I feel shaky at best that it's going to be something that blows the doors off of using LinkedIn.  Tamela and I had a great phone conversation on this and we both agreed that this type of service would be fantastic to siphon from all the streams and have it act as the archive, the record, the authority.  However to build just another networking site and then have to have everyone make new accounts (I didn't see OAuth or another federated solution to make life easier), seems like a lot of work just to help communication along.  I communicate fine over the phone and email with those financial services in my life.  Why would I hurdle barriers to entry and a dubious data portability to go see them over there?

API or not this style of service is going to have an uphill battle and they're going to have to separate themselves from the pack through some logical yet ingeniously implemented ideas.  More than not I could see LinkedIn move their resources around and allow for FINRA compliance.

— Andy Ciordia
How about it, advisors, what has the FINRA notice done for you?
Is your firm promising a new policy for social media interactions?
How many of you are participating in social media behind an avatar and pseudonym?