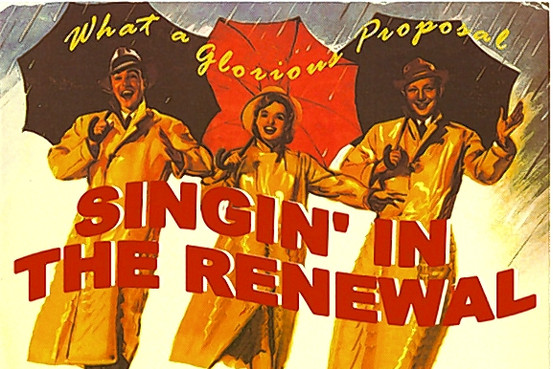 Although I write a lot about e-newsletters and social media communications I'm always on the lookout for merging them with old school direct mail. I was prepared to skip this WSJ article on direct mail because at first glance it pertained to retailers.  Then the article told of an insurance broker using humorous postcards (including the one above) to great effect and I stopped skimming. The broker told the WSJ that when he stopped sending postcards clients complained — many of them collected the cards  as "cubical art." When he resumed his postcard campaign, he scored a $270,000 new account.
This reminds me of the days when computers replaced handwritten correspondence and press-on labels—I opened the printed envelopes first. But now the novelty of a handwritten address gets my attention. Same with email—the novelty has worn off and most of us are filtering, unsubscribing and otherwise purging senders from our busy lives.
The article offered this as best practice for snail mail:
The idea is to send something that's more appealing than "junk" mail and potentially more noticeable than an email message, says Eric Anderson, a professor of marketing at Northwestern University's Kellogg School of Management. That allows business owners "to offer a personal touch the larger firms may not be able to have," he says.
How well do you know your tribe?
I'm all for using whatever works for your audience, your tribe. I recently read Crush It! by Gary Vaynerchuk, known to many as the Wine Library TV guy. He's crushing it on social media, especially video, and shares both his philosophy and tactics in the book. I picked up a thing or two from Gary myself (once I slim down I might even try some video!).
On the other end of the spectrum, one of my clients' tribe is not web savvy, so she takes extra pains to label hot spots on her website ("click here") instead of relying on them to mouse over without a prompt.  She recently discontinued her printed newsletter, started a blog and sends an email with each blog post.  I, on the other hand, don't want to clog my subscribers' inboxes with each blog update — a monthly newsletter with links to the past month's posts works for my tribe.
Let's start a productive conversation. I shared my content recycling strategy here — what's yours? Here's a little something on email's dominance over social media — is this the case for your business? Please share your experience combining any and all forms of business communications/channels/media.