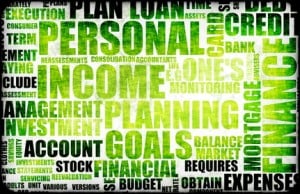 I write blogs and newsletters for attorneys, advisors and accountants. These professionals often need to provide complex information without making their clients' eyes glaze over.
Professionals  with compliance/malpractice concerns  too often navigate the middle of the road where nothing meaningful is communicated. Some admit they hope readers will pick up the phone and call for clarification "on the clock." Bad strategy.
Everyone faces this challenge of writing thorough-yet-understandable communications  from time to time. Here are writing tips for newsletter or blog writers who aspire to communicate without using jargon on one hand, or dumbing down the message on the other.
It's a conversation, not a treatise
Provide links to jargon, technical definitions and 50-cent SAT words like "treatise." This way, everyone can get as much info as they need on their own and your writing doesn't bog down
Don't mistake your articles for term papers!

Use headers, bolds and links to enable (gasp) skimming
Avoid passive voice; use active voice
Write to the appropriate reading level of your audience

Run your copy through a fog index calculator (tells the number of years of education needed to understand what you've written)
If you use Google Docs, click Tools>Word Count and find the analysis at the bottom

You're not a professor

Don't try to tell everything you know about the subject. Pare it down to the essentials
For weighty topics, write a series of short articles
Provide an intro to the topic in your newsletter and link to your blog/elsewhere for details. If you can find a video (or make one yourself) your audience will be grateful. Here's how one of my clients does it
Leverage industry videos and handouts (be sure to comply with licensing and copyrights)
Engage readers
Invite them to leave comments and comment on those of others
Offer a free worksheet to help them apply the information to their lives — invite them to review the information with you off the clock, if appropriate
Ask readers to weigh in on a topic by linking to a survey that gives them the option to see how their answers compare to those of other respondents
Poll readers for future articles on similar/related subjects
Brains need variety
This infographic is from a parody site

Use stories — our brains are wired for stories -and people "find" themselves in them.

Use case studies for the same reasons

Link to a narrated presentation deck or video to stimulate the story-receptive part of readers' brains. One of my clients does this very well

Use  infographics or produce your own charts and tables. FlowingData is a great resource to learn about them and you might find one to use there
What techniques have you or others used to make complex information digestible? What have you seen out there that turns you off?