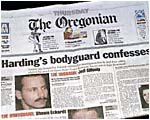 We all love shortcuts, but sometimes they backfire.
I see professionals in financial services and the law taking shortcuts with their newsletters and  email marketing efforts all the time.  Nothing's worse than a self-inflicted knee whack.
Be sure to scratch these six shortcuts off your list — they'll definitely get you into trouble.
1. Add everyone from your Rolodex into your email subscriber list/ troll for email addresses online/ buy a list of email addresses
To comply with CAN-SPAM guidelines, each person on the list must OPT IN, verbally or otherwise
This shortcut violates the service terms of every internet service provider (ISP) think: Yahoo, Hotmail, Gmail etc
It really irritates recipients, making them likely to report you as a spammer
ISPs and corporate email services are aggressively scrubbing unsolicited email from recipient mailboxes. The more services that block you today, the more services are likely to block you tomorrow
[important]
What's SPAM anyway?
The word "spam" as applied to email means "unsolicited bulk email." The two most important words there are UNSOLICITED and BULK.
Unsolicited means that the Recipient has not granted verifiable permission for the message to be sent. Bulk means that the message is sent as part of a larger collection of messages, all having substantively identical content.
A message is  only if it is both unsolicited and bulk.
Unsolicited email is normal email, for example first contact inquiries, job inquiries and sales inquiries. Bulk email is normal email, for example, subscriber newsletters, customer communications, discussion lists.
Point of clarification: The CAN-SPAM Act goes beyond the technical definition of spam; it applies to commercial email sent to recipients in the US and originated in the States.
[/important]
2. Send bulk email from your own outbox
For an average-sized email list you can send a monthly newsletter for $30-50. Here's what you get in exchange  for your pittance:
Automated management of  bounced emails and your email list
Dealing with spam complaints made against you
More of your messages hit the inbox instead of the spam filter.  Email services have  relationships with ISPs that you  don't have and can't afford to develop
3. Make it easier for readers to hit "spam" than to un-subscribe
If you're emailing to the US, you must provide a mechanism for recipients to stop receiving your messages. Don't hide or minimize the unsubscribe link in your email.
When someone hits "spam" or labels your email "junk" your reputation with the ISPs takes a hit (they're watching). If you earn a reputation with one or more ISPs as a spammer, it's almost impossible to get your messages delivered anywhere.  While results vary by the filter policy of each ISP,  the 2008 Lyris report says it's the sender's reputation driving 25% of messages to the SPAM folder.
Bottom line: you don't want to talk to people who don't want to hear from you.
4.  Load up your message with "spammy" words
With 15% of all reported spam last month was finance-oriented, ISPs are aggressively scrubbing emails with references or offers related to money, the stock market or other financial "opportunities" including investments, credit reports, real estate and same day loans bad credit. Here's a partial list of words that typically trip the spam filters.
5.  Bombard your list
In a study by Merkle this year, the main reasons subscribers choose to opt out of email programs are perceived irrelevance (75%) and sending too frequently (73%).
Promotional emails were deemed the most intrusive. Solution? Make your newsletter informative, not promotional.
Merkle reported that 20% of those receiving e-newsletters thought they were worthy of reading,which means 80% thought what they received was crap. Further, people reported receiving on average,about eight newsletters each month. That's a heap of competition for YOUR customers' attention.
6. Send crap for the sake of sending something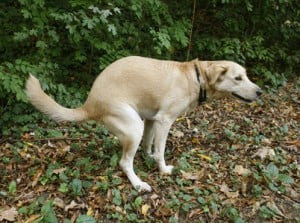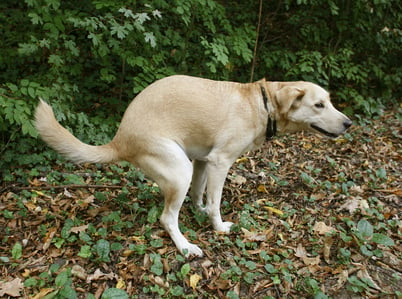 I receive a monthly newsletter from an Infiniti car dealer. I look forward to it for the same reason some people watch horror flicks.One edition was devoted to movie trends and the price of popcorn while another included a series of profiles of famous explorers from the 15th  century.
Crap.
I'm not imaginative enough to tie movies and explorers to the latest model sports car; this dealer doesn't even try!
The surest way to avoid sending crap is to devise an editorial calendar. Without one, you risk losing subscribers. Or you'll only keep subscribers like me who want to mock you in their blogs.
For more information here's a download of a CAN-SPAM guide and a PowerPoint with more details.