After June's speaking engagement, members of Charlotte Professional Saleswomen and Entrepreneurs (CPSE) have been in touch with questions about email and newsletter marketing.  Since we ran out of time in person, this post is fourth in the series of online follow-ups.
Question: Why not just send my newsletter from my own email account?
Answer: There's a lot more to email marketing than selecting recipients from your address book and hitting the "send" button.
I'm proud of the email/newsletter service I offer and in answering this question I'll identify when I'm pushing my own service so you can skip the parts labeled in blue if you want to be like Joe Friday and get "Just the Facts, ma'am."
Administrivia

Subscribe and unsubscribe requests — every time you send a campaign, some people are likely to want to get off the list. It may only take you a minute or two to deal with, but if you need to stop what you are doing and switch tasks, it adds up quickly. And what happens if you miss one and send to that person again? Federal CAN-
SPAM violations can run to $11,000.

Commercial: My service lets people unsubscribe instantly from any email they receive, and your list is updated automatically — just what CAN-SPAM envisioned.

Dealing with bounced emails — For any given campaign, you might expect up to 10% of the emails to be bounced back to you. That could be hundreds or thousands of emails you need to handle somehow.

Are they permanent bounces? Then should you remove them from your list? Or do you need to resend the email to them?

Commercial: My service instantly removes hard bounces, and re-sends your campaigns automatically to addresses which soft bounce.
Dealing with spam complaints — Sometimes people forget that they signed up for your emails, and hit the spam button. No one wants to defend themselves against the feds in a CAN-SPAM matter.
Commercial: My system instantly removes people from your list as soon as they make a spam complaint, ensuring they do not receive any more email.
Improve your deliverability
Your email campaign can only succeed if your recipients are actually able to read it. When you subscribe to my service to send your campaigns you've entrusted a powerful ally.
Commercial: Whitelisting and feedback loops — My service has relationships with major Internet Service Providerss like AOL, Hotmail, Yahoo! and many more.  This means our mail servers are recognized as legitimate senders of bulk email, so your campaigns have a much greater chance of being delivered.

Commercial: Monitoring of blacklists — We continually check blacklisting services to make sure our servers are not being listed, something which is time consuming and complex to do for your own servers.

Commercial: Specialized network of mail servers — our mail servers optimize email delivery for particular recipient mail systems, throttling the speed of delivery to match acceptable levels for each system.
You'd be hard pressed to do these with regular email:

Personalization — Use custom fields to adapt your emails for individual subscribers
Segmentation — Send focused emails to subsets of your full lists
Powerful import and export — Easily get your subscriber lists into and out of the system at any time
Archive your campaigns — Easily display your previous campaigns on your website
Focus on your customers, not on your technology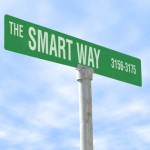 Sure, you can use your own email client and deal with unsubscribe requests and bounces from bad emails all day. But wouldn't you rather use an email service provider that lets you avoid the mundane administrative work and concentrate on serving your customers better?
Question: What's this service got to do with you as a ghostwriter?
That depends on you.  If you want to use my service and write your own content, go for it. At least you'll get the advantages discussed above (and a great custom template).
If you want my help, it can range from editing your work to developing an editorial calendar, integrating newsletters and email campaigns with your blog and marketing strategies.  Or, I can simply write your content from source material you provide.
Let's talk about your skills and needs.  You want to be free to focus on the aspects of your business that can't or shouldn't be outsourced.  If you're not a Business Person who writes like an English Major, you can hire someone who is.