Interesting article in WSJ about email's younger, prettier communication sister: social media.
For those not using Twitter, Facebook and other means of connecting with the outside world, this WSJ quote explains the difference between them and ye olde email: "We all still use email, of course. But email was better suited to the way we used to use the Internet—logging off and on, checking our messages in bursts. Now, we are always connected, whether we are sitting at a desk or on a mobile phone. The always-on connection, in turn, has created a host of new ways to communicate that are much faster than email, and more fun."
The story quoted Alex Bochannek, curator at the Computer History Museum in Mountain View, CA: "The whole idea of this email service isn't really quite as significant anymore when you can have many, many different types of messages and files and when you have this all on the same type of networks."
What's this bode for email newsletters?
The article doesn't make my point explicitly, but sets it up well. Email newsletters and all THOUGHTFUL communications have a place OUTSIDE social media. Said another way, to communicate thoroughly, thoughtfully and confidentially, if you can't meet in person, start with email.
This mirrors my own experience, as a fairly active Twitter(er) who averages 30 daily updates.  For those of you not yet using Twitter, don't take the impression that I have that much to say about myself — my tweets are usually in response to news items posted by other users or part of a conversation with my "followers" (feels a bit Jim Jones-ish calling them that, but oh well…that's what they're officially called).
Sure, I occasionally tweet out the odd "gonna clear my head by taking the dog for a walk" message, but the fun thing about social media is how people find you on the basis of these throwaway tweets. I now have a number of followers who send me pet food coupons and even Cesar Millan aka The Dog Whisperer follows me!
Belt & suspenders approach
Back to the topic at hand. For THOUGHTFUL, well-written communications, there is no substitute for email.  The only thing that comes close is what you syndicate through your RSS feed. However, people get busy and forget to check their readers. An occasional email poke to check the RSS feed will probably always be in order.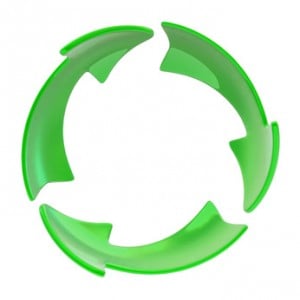 Here's my belt & suspenders approach to being heard:
My website is home base. It's the hub of external communications
Primary communications spokes

Blog and its RSS feed
Twitter
Newsletter
Email
When I post to my blog ( my website is actually a blogsite), it automatically sends a tweet with the title and a link for all the world to see. It also sends out an excerpt of the post through my RSS feed for those who've subscribed and to those directories like Alltop, that carry my content. Those who are linked to me via LinkedIn can see this excerpt on my profile page.  Anywhere that anyone sees an excerpt of my blog posts, they can click to read the whole thing on my blog.
I use Twitter to entice the Twitterverse to read my blog posts. With 140 characters per tweet, I use the url shortening service bitly to get the links down to 16 characters, then use what's left to tease with leads like "Why Email Isn't Dead."
I also use Twitter to ask specific people to read or comment on posts, according to their inclination and expertise. I know who wants to read my posts about SPAM and who wants a financial blog writing prompt and who's the best expert to comment on one of my posts. If I'm fortunate, some of my followers will "reTweet" what I've sent so their network of followers will have the opportunity to read something they would not have otherwise known existed.
When I get comments on the blog I Tweet that out to keep the conversation going. This helps those who've commented get their ideas in front of a wider audience, too. The least I can do.
My newsletter promises three things every month: something on whole-brain communications, a bit on brevity and updates on topics related to email marketing and newsletters. Eventually everything from the newsletter shows up in the blog. For those who don't want to read every blog post or remind themselves to check my RSS feed in a reader, they can read my monthly newsletter and click through to anything else that might interest them in the blog. The newsletter is an efficient portal to all the information I offer.
I reserve email for my most formal and private correspondence. It's also how I communicate with those not on social media.  As the WSJ article says, some things require attachments and confidentiality and email is the next-best thing to a tête-à-tête
OK, that's my communications methodology.  What am I missing that works for you? Do tell (if you comment, I'll tweet it out)!
Advice for those who need a ghostwriter
As a writer with some tech savvy and a general tendency to extroversion, social media works very well for me and and I've found a way to bind all my efforts together strategically. My experience is that those who invest the time in social media will benefit, but not everyone will want to make that investment. Fine.
If you're a professional of any stripe, start with a custom newsletter written by yourself or a ghostwriter — not something you stick your logo on and call "customized." No idea what to write? I offer news-driven writing prompts, if that helps.
Keep a consistent publishing schedule and maintain a searchable repository of your articles (not just prior newsletter editions, the individual articles) on your website. One of my clients does this so that we can eventually compile his newsletter articles into feature articles for professional journals. Another client's newsletter articles go into his blog and will eventually become a book. Re-purpose your material.
My observation is that people are often reluctant to start small when they have big aspirations, but every desert is composed of tiny grains of sand. They add up.
ADDED 10-19-09
Further evidence of the power of Twitter: this morning one one of my tweeps, @derekhernquist, brought this video to my attention: