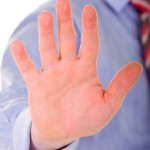 The  recent Ninth Circuit Court of Appeals decision surprised me.  In it, the judges touted the "beneficial aspects" of email marketing. WOW.
"The purpose of the CAN-SPAM Act was not to stamp spam out of existence," the court wrote. "There are beneficial aspects to commercial e-mail, even bulk messaging, that Congress wanted to preserve, if not promote."
The court decided that the federal CAN-SPAM law doesn't allow individual recipients to bring lawsuits. Instead, the only private parties who can sue under federal law are Internet service providers (ISPs).
Putting the ISPs in the driver's seat means now, more than ever, you need an email service that they trust.  Do not try bulk mailing from your own inbox.