As we hurtle towards 2010 some financial advisors and life insurance agents keep communicating like it's 1999.
The boilerplate communications racket
In the past week I got two identical Thanksgiving e-cards from different reps of the same general agency. Uh oh. It started with an email inviting me to "click here and view the card on a secured site…" which launched a browser, inside of which played a little flash file of autumnal photos — an animated version of the cheesiest Hallmark card ever printed. It was "customized" with the name of its sender.
[warning] Boilerplate reach-out-and-touch efforts go downhill from here.[/warning]
Awash in meaninglessness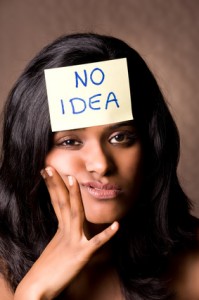 This week I got this email from a rep that said:  "Every few months, I try to keep my clients and friends up-to-date with current financial issues or critical concerns…" and once again I was invited to view this important update by linking to a secured site.
She set my expectations right up front by promising "up-to-date with current financial issues or critical trends." I don't know about you, but I thought  "financial issues or critical trends" might include  something like financial services reform and how this rep is going to go above and beyond the  regs to assure my confidence. Or perhaps a report on how how certain classes of annuities performed… How naive of me.
I clicked the link and got a flash-powered thingy that looked like a PowerPoint deck. The lead screen made the further promise "Providing valuable information of particular interest to you." Wow, to me!
I then learned that (gasp) "Most people are frustrated by the amount of income tax they're paying." Really?
Next came a little lesson on the miracle of compounding interest. Be still my beating heart.
At the end I learned that there was a difference between tax-deferred and taxable income. A targeted message if ever there was one.
And what was the conclusion?  "There could be ways to reduce your tax liability and optimize growth!"  You're kidding!  Somebody thought of that?
Then there was the lame call to action "Please provide information." Clicking through I faced a comment box and the warning that I should allow 48 hours for a representative to get back to me. 48 hours? No one in 2009 is going to be that patient. If they want a product they could already buy it online in 48 hours.
You need to stop this. Right now!
I know you work under compliance regs and some companies and agencies are tougher than others.
I also know that these boilerplate services cut deals with the companies and agencies.
Still, there's no excuse for sending out crap, absolute crap. If your compliance department won't allow anything besides this boilerplate pablum, abstain altogether.
If your company has an approval process for customized communications, get on the stick! If not, pick the phone off  its cradle and call your clients to wish them a happy new year. THAT will get their attention.
Authenticity can't be bought, but is priceless
If you're doing a mass customization communications campaign, do the job properly. For clues of where this boilerplate went into the ditch, look for my snarky comments above in blue.
If this all sounds like work, you're right. Tell you what, give me a copy of your compliance requirements and I'll devise a compliant communications strategy.