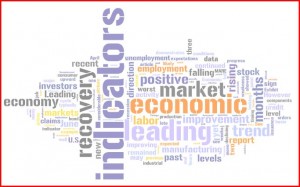 Everything I write on this site is addressed to business professionals who know they need to produce content, including books, to enhance their professionalism, to grow their client base or to achieve a social outcome.  If this applies to you, read on, but if you want someone to help you write a novel, I'm not the person you're looking for.
Start with 15,000 words
Let's put a stake in the ground and say that a book has at least 15,000 composed words. Whether those words are delivered to the user electronically, in an MP3 or on paper is a matter of platform. Just how big is 15,000 words? These examples may help:
Do you read newspaper opinion columns? They average 700 words, so if you've written 22 pieces of that length, you could compile them into a book.
Most blog posts average 300+ words, so 50 posts would total 15,000 words. Count the average words in your blog posts and do the math.
How many speeches or presentations have you delivered?  Those add up, too.  If standard speech without long pauses runs 150 – 170 words per minute, a 20-minute speech is 3,000 to 3,400 words.  If you've delivered five 20-minute speeches on your subject, you're ready to roll.
Your old newsletter articles are good book fodder.
Begin with a guide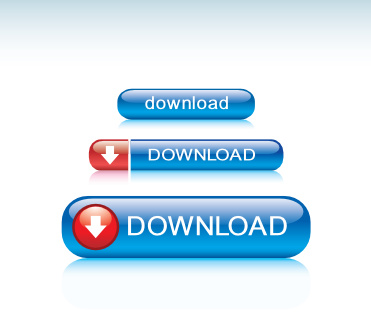 You could begin writing your book by publishing a series of "guides" for download or as handouts after Rotary Club meetings or as leave-behinds with prospects. These are also called white papers, executive briefings, special reports and ebooks.  Subject ideas:
Credit repair guide for those who've declared bankruptcy or lost a home in foreclosure
Estate planning guide for those who want to leave money to family members and social institutions
Annotated checklists:

to help business owners perform due diligence on an acquisition
for life insurance clients to ascertain that their beneficiaries are in order
necessary to maximize tax deductions

Suggested points in an operating agreement for family-owned businesses buying the previous generation's interests
Case study of how you helped a client use a Qualified Personal Residence Trust to pass real estate to children
Enjoy the ride
It's important to enjoy your  book's subject. Even if you hire a ghost writer to do the grunt work, you're going to be immersed in the book project for quite a while, from writing it, to the promotional activities required to get a return on your invested time and money. That's another reason starting with something smaller than a full-fledged book is helpful — if you tire of the book or you're out of material before the first guide is written, that's an early sign that the book concept needs to be re-formulated.
Yes, you can buy book authorship
If you don't have any original content and you're not willing to develop it, there are companies that will sell you a pre-written book that you can lightly customize. Beware that in the world of digital downloads and interstate commerce there's no guarantee that your audience won't catch on to this ploy. If they do, your strategy will backfire. I can't help you there.  Where I can help is in  writing blog posts, newsletters, articles and other materials that we can roll into a book later.
A month ago I took a ten-day reading and writing sabbatical while dog sitting for friends. I came back refreshed, informed and ready to embrace emerging technologies and business models for content producers.
Yes, that's the simplest way I can think of it, writers:  we're content producers distributing our intellectual property on platforms. We need to get over the platform issue — whether people buy something we publish on cotton paper bound in leather or in a video shot from our smart phones and hosted by Vimeo.
Thrive or go crazy?
My advice is to accept this as fact, find a way to thrive or get out before it makes you crazy. I've decided to accept and thrive. To thrive, we must understand the underlying economics or fall in with those who do.
I'm following Seth Godin into this new territory.  His  latest Domino Project post on pricing helps:
The competition for a Kindle book isn't the hardcover. The competition is a game on the iPad or a movie from Netflix or a song playing on your Sonos. Pricing is about substitutions, and if we want books to avoid becoming a tiny niche, we need to price accordingly. There are more substitutes, and they are cheaper than ever before.
And a librarian will lead the way
This video by a library IT guy does an outstanding job of contextualizing printed books in the overall scheme of content production and distribution. Don't dismiss it because you don't use libraries.
I love the way Eli Neiburg compares books to chiseled tablets and  papyrus scrolls, and eReaders to eight-track tapes. If a librarian can envision and embrace a future that doesn't rely on dead trees but includes them (as appropriate), so can content producers.
Get on board, move over or get run over.
[youtube]http://www.youtube.com/watch?v=KqAwj5ssU2c&feature=player_embedded[/youtube]
My stream of inquiries has picked up lately from business professionals who want me to ghost write their books.  YEAH!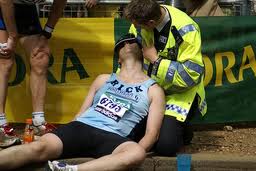 When an inquiry comes from someone who already produces content — whether a newsletter, blog, white papers, articles or presentations – our job is relatively straightforward. Not easy. Not cheap. Straightforward.
When, however, I get a call from someone who recognizes the marketing need to publish something, but only has a vague idea of what they want to cover and what they want readers to learn, I'm reluctant to sign on with the project.  Why? It's the equivalent of turning a couch potato into an Olympic athlete. Yes, it can be done, but most people don't want it enough to do what it takes to achieve it. In these cases, I encourage them to start smaller (more on that below).
Then there's the caller who just wants something — ANYTHING — without going the licensee route. In case you're unfamiliar with that racket, here's an example:
The executive assistant to an ultra-busy insurance agent called asking what it would take to get me to write a book about fixed index annuities. Two of his competitors, market leaders in the agent's mind, were out ahead of him with their own books.  I looked at the agent's website — no blog, no newsletter, nothing but a brochure-type site promising top-notch service and independent advice.
How was I going to derive his original voice? Where were the case studies? Did he just want me to re-write something for him based on company brochures? The assistant answered by sending me the two books that lit the fire under her boss. She said they wanted "something like them, but original."
The first one was a Print-on-Demand (POD) book that permitted light customization by licensees. They could place the words "Courtesy of (insert name here)" on the front. The back cover allowed a 3″ block at the bottom for copy of their choice. The other was a booklet, not a book (8.5″ x 11″ pages stapled in the middle and folded) covering myths about annuities. A nice business model for the authors, I suppose.
Excuse me while I spit.
Consider an article or eBook first
If you want to write an original book of at least 15,000 words (otherwise it's a booklet or article) and have nothing original for me to go on, be prepared to stroke a big retainer check and to spend a lot of time on the project.
If you're not quite ready for that kind of marathon, start with a sprint. Consider a white paper or eBook of about 4000 words highlighting case studies from your practice. An article will give you something to test drive and refine or expand upon in the next edition or eventual book.
Final note: a professional  layout and attractive illustrations will make your book or article something you'll be proud of and something people will actually read — and isn't that the point? I can help you find a graphics professional if you aren't already working with one.
Since I'm an avid BMW motorcyclist now, I came across this video on a forum I belong to.
Don't dismiss it just because you've no interest in motorsports — there's an important takeaway for professionals who want to connect at a deeper level with clients and prospects.
Involve = Engage
This video underlines the importance of engaging with clients and prospects instead of broadcasting to them.  BMW could have splashed its logo on the screen and called it a day, but wasn't it a better idea to involve the audience? Even to the tiny extent of telling them to close their eyes?
The emotional nature of the message, "Look inside yourself…" and the novelty of the message's delivery seared the brand into viewers' memories. Granted, establishing an emotional connection in a novel way is more difficult for a lawyer than for BMW, but it's being done every day.
Start with key messages that resonate emotionally
What are you selling? It's not financial planning, accounting services and legal advice. Take it deeper. Is it security? An edge? Peace of mind? Reliability? These are emotion-laden terms, and they resonate where descriptions like financial planning, accounting services and legal advice clank and thunk.
If you can't distill your key messages to something emotional for your audience, you'll miss your mark. You'll waste your time and your money.
Social media involvement
Social media is a natural way to engage clients and prospects. I know business professionals arriving late to the social media party with misguided expectations that a Facebook Page or Twitter account will work for them the way it works for a colleague or competitor who's been at it for a while.  Like everything else in this world, social media produces a yield for those who do their spade work.
Spade work means "involving" yourself in the lives of your prospects and clients by giving away some of your expertise in the course of conversations and interactions. Yes, giving (some of ) it away. And yes, plural conversations and interactions. Social media success isn't magic — it's working a strategic plan over a period of time.  Spade work.
This is easier to do when you're producing content – newsletters, blog posts, ebooks, white papers, books, videos, podcasts or presentations. When you've stocked your content pantry, it's easy  link that content  to someone whose Tweet or status update indicates they need your expertise. Valuable content is a real "follower" magnet, too.
Connecting with audience
Being in front of a captive audience isn't enough to ensure they're engaged in your message. Take it a step further.  Several months ago I wrote about providing an audience with a  note taking guide along with my presentation.  Throughout the session I  drew their attention to the guide and invited them to share their notes and observations with the rest of the group.  This worked on a couple of levels — helping them stay with me and enlisting their fellow audience members to re-enforce my points.
As the video says, "Tell me something and I will forget. Show me something and I can remember. Involve me, and I will understand." Therefore,  in every marketing plan, every communications plan, every pre-conference plan, in every thing, ask how you can involve and engage others in your emotional message.