Ah, Italy. The history, roads, food, and culture call to me. I've always thought that discovering it on a nimble motorcycle would put the experience right over the top.
Then again, how does a solo female motorcyclist go to Italy without taking more risk than her husband is comfortable with?
By taking a group tour with a support van, a native Italian tour leader, and a mobile phone with all tour members' and guides' phone numbers, of course.
Could I meet my need to travel bella Italia in the way that feeds my soul and keep him from losing sleep while I'm across the Atlantic?

Italy at the right pace
I'm the least tour-group-oriented person you'll likely ever meet, so I did my due diligence before deciding to take a package tour.  The "Ladies First Magical Italy" tour I'm taking September 22-30, 2016 was designed for travelers like me who want to travel Italy like a native with all the support—and none of the restrictions and commercialization—of a typical group experience.
I'd love for you to join me.
On this tour, we won't have to hit the road at zero-dark-thirty every day as the tour leader push-push-pushes us ahead on a whirlwind itinerary. Heck, we only have to pack our luggage (which the support van carries for us) three times!
Ask Me about Italy
"Magical Italy" tour details
The Magical Italy tour is about soaking in all that makes Italy unique, not whizzing by it at breakneck speed.
We'll soak up Rome, Siena and Orvieto over eight days. You can ride as much or as little as you want, with or without a guide.
On this tour, my safety-minded husband of 31 years will be able to sleep at night without worrying about me, and I don't have to make any compromises in my travels. Everyone wins!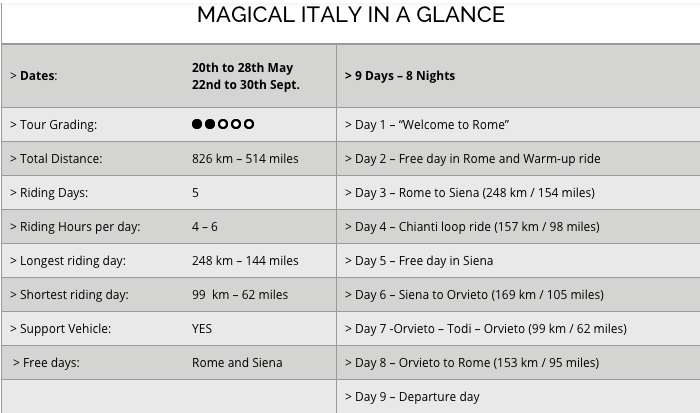 This tour offers an ideal itinerary for couples. "Magical Italy" is designated "Ladies First," which means that men are welcome, provided they are accompanied by a woman.
If this leaves you scratching your head, here's one reason why: women want more "official" bathrooms than men do (the side of a tree just doesn't have the appeal for women as it does men). Our guides have planned stops at charming cafes and built in plenty of time to grab a cuppa before hitting the road again.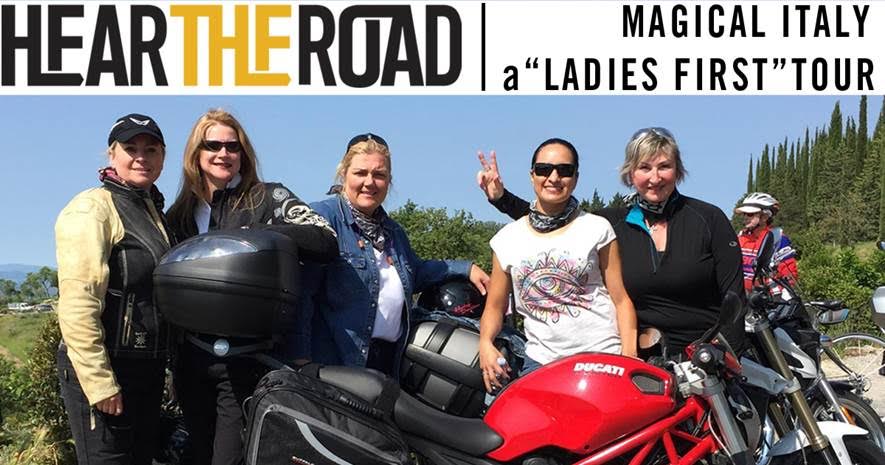 Special evenings for my friends
I've asked for eight places in the group, which is capped graciously at 12. In addition to the meals included in the tour, our group will enjoy private dinners in Siena and Orvieto.

When you register, simply look for this pull-down menu to make sure our guides Enrico and Bill know you're with me.
Italy at bargain prices
As much as I've always wanted to visit Italy, the strength of the Euro has been an obstacle. Good news in 2016: we're seeing the best foreign exchange rates in recent memory now, which means the dollar buys more!
Ask Me about Italy
Meet our guides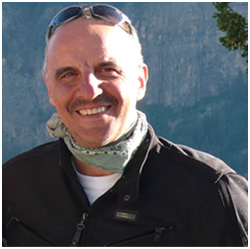 Any tour is only as good as its leaders. Our tour leader, Rome-born-and-bred Enrico Grassi, wants us to experience Italy as Italians do.
With eight full days in Italy, the itinerary is designed to allow us the time to get to know Rome, Siena and Orvieto in depth and at leisure. Here's his philosophy:
Forget about getting from A to B in the fastest time possible. Forget about racing down the highways.
I deal with feelings. What I am talking about is the essence of travelling: hearing, seeing, smelling, feeling, tasting: experiencing all these senses at the same time, enjoying the wonderful freedom and exposure you get from being on a bike… Because for me, being on the road is all about feeling great! There are few things in life that match the sensory feeling of riding, seeing, and hearing the road as I ride the scenic back roads of Italy with my fellow riders.
My great friend Bill Kneigge, who has been in the motorcycle business 40 year and leading tours for 12 of them, went to Enrico with the idea that women would like to tour with other women. He was right!
The success of the 2015 reviewed in Motorcycle Magazine, led Enrico and Bill to tweak the itinerary this year to give us more time in Siena, a UNESCO World Heritage Site.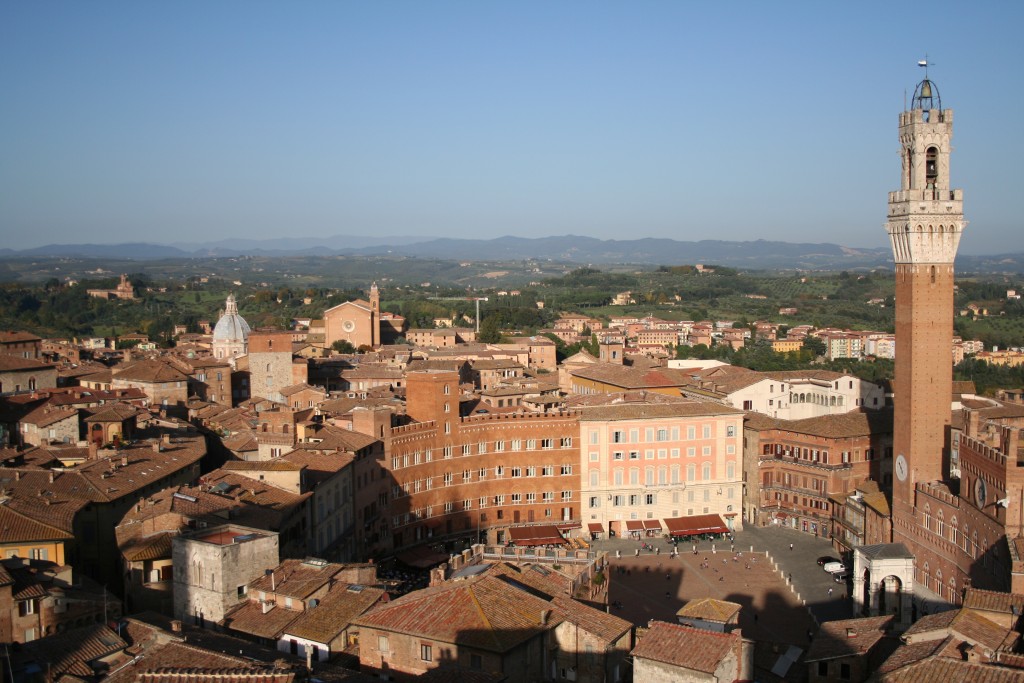 If you have always dreamed of experiencing Italy on a motorcycle (21 different models to choose from) I'd love for you to join me in September, 2016. Bill and I will host a call to answer your questions live on February 23, 2016 at 7:30 EST.
Hit this blue button to register for the call  Ask Me about Italy