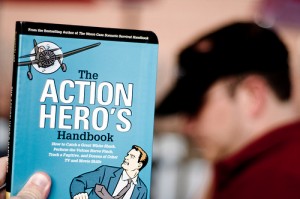 The last step in the self-publishing process is getting the book into the reader's hands (or reading device). I'm not talking about marketing in this post (I'll talk about that later); I'm talking about dead-tree distribution here because that's how I published Live Full Throttle, for reasons I outlined earlier in this series.
If you plan to sell your books yourself (what's called "by hand" in the genteel bookselling world), read no further. Line up a book tour or seminar series and get out there. But if you want to get the book on bookshelves, prepare to see your margins erode along with your patience as you deal with the antiquated practices that made authors flock to Amazon in the first place.
Bookstores are consignment sellers

Let's say you've been shopping at a local indie bookstore and figure that an indie author and indie bookseller should be natural allies. You approach your bookseller asking for some shelf space and perhaps an opportunity to hold an event at the store. You're shocked by the terms you're offered (if you are even offered terms):
The store may take three to five copies on CONSIGNMENT. This means you will not be paid up front for your books, rather, you'll be paid once the books sell.
You're responsible for shipping the books to the store (or delivering them). If you don't pick them up when asked, they'll probably be donated to a charity or simply trashed.
Perhaps the store cuts consignment checks monthly, but more likely it's quarterly. Be prepared to wait.
You'll likely be asked to pay a fee to set the book up in their system–$25 is not unusual.
You'll also be told that any books mangled while on consignment are YOUR tough luck, not the store's.
For all this you'll likely receive 60% of the sales price.
If they agree to sponsor a signing event, you're still selling on consignment (even though readers walked out with a signed copy of your book) and will be paid your share in the future.
I don't like these terms, but I understand them. Bookstores operate on razor-thin margins and low sales volume, which is why they use consignment, even when dealing with the big publishers. A book isn't really SOLD until the reader takes it home.
Enter the book distributor
When you approach a bookseller, even an independent store, about carrying your book, most will tell you they only order through distributors. Why is this? Because bookstores rely on distributors to manage their inventories for them–essentially providing cash flow. For example,when stores order what they believe will be a best-seller and it flops, bookstores return the surplus to the distributor for credit so they can buy new inventory.
The ins and outs of working with a distributor are outside the bounds of this post and each distributor has its own set of terms and conditions. I'll just say that working with a distributor involves up front money and a significant cut. You'll be required to make a long-term commitment, at least a year. The distributor is under contract to manage your inventory, which means they ship ahead to your events and make their cut on every book sold; don't even think about holding on to part of your inventory to sell by hand at a better margin. Like any business decision, if you get a good return it's worth it. Distributors have relationships with big chains, so it might very well be worth it for your book.
Barnes & Noble
Speaking of big chains, how about getting your book inro Barnes & Noble or another chain? Yes, there is a chance that the local B&N store will carry a couple of copies or host a signing event, but the opportunity you want is to be carried in all their stores and online right? Then you'll need a distributor (see above) unless you want to try becoming a vendor of record.
Barnes and Noble claims it will consider independently-published books, but you'll have to jump through hoops and wait a couple of months for an answer. Elsewhere on the site is revealed that they will order UP TO TWO copies for starters. Good luck becoming a best-seller with that kind of exposure.
No wonder digital will prevail
Compare this to working with Amazon, which will basically carry your book.
As much as I love a REAL bookstore, with that ambient smell of  of paper and ink, helpful booksellers and racks of magazines on subjects as diverse as the human family itself, I've got to recommend doing business with Amazon no matter what else you're doing. Even when this means hammering another nail in the coffin of bookstores.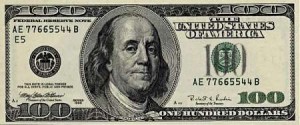 People always ask how much my book cost to produce. Some want to use the intel as they consider self- publishing, and some just like knowing things, I guess.
Most people scratch their heads when I answer that the cost depends on how many I sell. Here's where I tap my MBA to explain the importance of understanding that the total cost of your publishing effort includes fixed costs and variable costs.
 Total cost = fixed cost + variable costs
Fixed costs. If you're an indie author who doesn't hire a ghostwriter, you've still got to pay other creative professionals to help you produce a quality product. You may not need a cover artist/photographer and layout designer if you're using a print-on-demand program, but please hire a copy editor.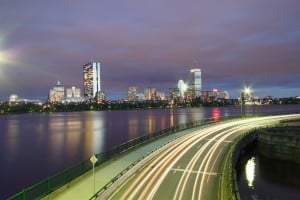 Be sure to capture any travel costs, meals you picked up for people you interviewed, research materials/subscriptions, and so on. Are you planning a book tour? What about promotional materials? Revamping your website so you can sell them online? Cha ching…these are fixed costs.
Allocate these over the number of books you sell. For example, say the fixed costs are $5k and you print 1000 books–hit each book with a cost of $5. Allocate that same $5k across 20,000 copies and you're down to $.25 per book.
Variable costs. In addition to the cost to print your books, you'll have to pay taxes and shipping on them, plus the costs to distribute them to readers and/or retailers. Order your quantity wisely. You'll be tempted to order a high quantity to get the lowest cost per book (unit cost), but if you don't sell what you print, this strategy will backfire.
For example, if you can get your unit cost down from $5 at 1,000 copies by ordering 2,000 books at $4 you'd better have a plan to sell every one of them. The cost per book is $16 if you only sell 500 books ($4 x 2000 copies ordered = $8000/500 copies sold =$16).
There is another variable cost that I don't have experience with, therefore no numbers to share, and that's distribution. If you use a book distributor you will pay a setup charge of somewhere around $500 plus a monthly storage charge plus a cut of your sales.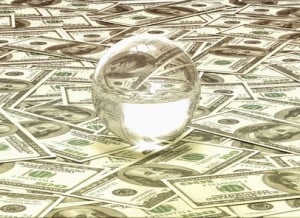 Total cost. My fixed costs are upwards of $10,000 (photography, editing, design, travel, office supplies, promotional materials) and my book tour will run upwards of $10,000. If I print 1500 copies my total costs will run about $27,000, which means at a retail price of $25 I don't break even until I've sold 1080 copies.
You can play with the numbers and say I shouldn't charge the entire book tour to the book because I'll use it to market my ghostwriting services and to gin up paid speaking engagements. Fine, back the total cost down to $17,000 and at $25 retail, I break even at 680 sold copies.
Caveat: Nowhere in this post have I discussed the numbers related to wholesaling and consigning your book to retailers. At this point you need spreadsheet skills (or someone with them) to determine the total profitability of your book publishing venture. If you, like I, will pursue a blended strategy of selling books yourself at full retail and through retailers, your break even number will be higher than if you sold them yourself. Retailers who sell your book on consignment will take 40% off your retail price and pay AFTER they've sold it, while those (few) who buy it outright will take a 50% cut.
Is this any way to make a living?
Being an independent author is not a viable way to feed yourself unless you sell a ton of books, but if you use the book as a marketing vehicle, a book can be priceless.  Compare a sunk pylon supporting a bridge to a book supporting your career. For many business professionals who want to speak at conferences and professional associations, a book credential is required before the organizers will consider your application. If your colleagues or competitors boast author credentials, your ante has been upped–get with it.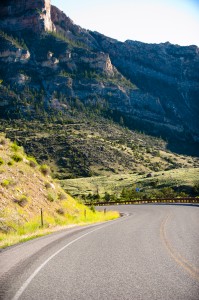 When you're publishing your own work, you're taking on all the departmental responsibilities of a publisher: editing, design, printing, financing, distributing and marketing. Unless you're publishing an e-book you'll have to choose a book binding.* Deciding between hardback and softcover lies at the intersection of finance and marketing.
Readers are in transition, not just from print to electronic books, but also in our thinking about hardcovers and paperbacks. We're accustomed to seeing first editions in hardcover for a premium price, followed by softcovers at a discounted one. Some genres have been running first editions in softcover for some time now, but we have been conditioned to believe a hardcover will eventually come out in paperback at a lower price.
*Disclaimer: throughout this post I'm going to interchange hardback with hardcover as well as softcover with paperback.
Social conditioning and the hardcover
Intrinsic beliefs about hardcover books are best summarized by the equation Hardback=Quality. We've been conditioned to believe hardbacks are more valuable. They are keepsakes. A hardcover gift  says the giver is a person of discriminating taste.
Then there's the matter of cost, which is easier to discuss rationally. A hardback is printed on cardboard, not paper. Cardboard and stitches have to cost a lot more than a glued-together paperback, right? Believe it or not, at a low quantity the hardcover may cost LESS to print than the softcover. That was the case with  Live Full Throttle: Life Lessons From Friends Who Faced Cancer because it has front- and back-cover flaps (see below).
But the cost analysis shouldn't end with printing and binding. No matter the quality of the paper, the sturdiness of the cover, the earth-friendly inks that were used, the content is the same. That content originated in the author's brain, passed through an editorial process, was designed and illustrated, and then sent to the printer. I'll post on the intricacies of costing my book in November.
Market research
I had always intended to publish in paperback with flaps but caught a big case of second thoughts when I learned that a small run of books would cost less in hardcover than it would in paperback. I called my friend Karen, who owns The Bag Lady here in Charlotte, NC. Karen's long career in the book trade includes years as a book rep (selling to bookstores), a bookseller, a librarian and the proprietor of a book and gift store. I asked her to tell me about consumer behavior to hard/softcovers and her response fascinated me.
She told me that when people see a hardcover book priced at say $25, they may think that's a good price but will immediately wonder how much LESS they can get the paperback for if they wait a while. Because people are willing to WAIT for a paperback to come out, but won't tell the bookseller that's what they're waiting for, the bookseller can't tell them there is no forthcoming softcover (if that's the case) or WHEN that paperback is due on the shelves. By the time the paperback comes out the reader probably forgot about it and everyone walks away a loser–the author missed a sale and the reader missed a book.
Here's how I decided to go with paperback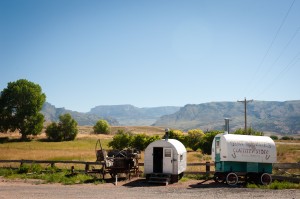 Live Full Throttle is a combination memoir, photo essay and self-help book. The book is supposed to be written in, like a journal, because I included a set of exercises at the end of each chapter to help readers apply the information to their own lives.  Keep this in mind as I walk you through my decision to go with a softcover.
Some people prefer softcovers for their portability.
Many readers say they don't want the pressure of preserving something so valuable as a hardcover.
A lot of self-help books are published exclusively paperback, which means buyers are accustomed to that form.
I called a couple of self-helpaholics who said they'd rather have a paperback for the journaling and portability.
Journaling and highlighting in a paperback is easier because the binding isn't as stiff as a hardback.
My book has 13 photos that span the gutter (the centerfold of the book). I was concerned about losing parts of the photos in a tightly-bound hardcover with 112 pages.Yes, photography books are usually produced in hardcovers, often cloth-bound with a dust jacket, but those books usually have more than 112 pages. While Christina Shook's photos are worth staring at (the pictures in this post are in the book), it's not a true coffee table book for the eyes; it's ultimately a book to be handled.
So many considerations for self-publishers, eh? Do your homework.
Go with flaps to re-enforce a softcover
I hate when the edges of a paperback bend and tear, as they inevitably do. Flaps greatly reduce this possibility. If you're printing a paperback, get a quote on cover flaps for protection.
I also like flaps for Live Full Throttle because they let me wrap the cover photo, taken in a Wyoming canyon, onto the back and not cover it up with a bunch of copy that I could instead place on the flaps. Flaps give the author more room for marketing messages.
I think that's enough for now. Next up is that financial discussion I promised. If you have other topics to suggest for this series, please ask in the comments section below.
So far we've talked about the need to hire a book designer and editor. I took the step of developing a prototype for Live Full Throttle: Life Lessons From Friends Who Faced Cancer.  Mine is in a PDF and included the cover, introduction and first chapter, but you could include less. You'll see that I used the Flash capabilities of Scribd to embed it here.
Intro and First Chapter of Live Full Throttle: Life Lessons From Friends Who Faced Cancer
Nine ways to use your book prototype
Send it to possible reviewers to see if they'd like to provide a blurb
Include a link to it in your social-media and traditional press releases
Query with it for interviews with podcasters, bloggers, radio, TV and other media
Post it on your social media outlets to build buzz (including LinkedIn). While we're talking about social media, listing it on Scribd will help it gain a wider audience and Scribd provides great statistics on readcasts.
Get your book listed in catalogs by the time it's in print. For example, there are motorcycle accessories companies that carry books and I'm using prototype to go through their screening process before they'll  include it in their inventories
Want to speak at a conference?  Most will ask if you've published a book. Send a link to the prototype with your speaker/panelist proposal
Going on tour? Send it to interested groups to get on their calendar by the time the book is back from the printer
Send it to professional magazines/journals for possible syndication
Use it to generate advance sales (speaking of which, you can do that today!)
Ask any professional writer about the need for a fresh set of eyes and they'll tell you it's essential. I don't have an editor for my blog posts and newsletters, but when I write long form, whether a white paper, article or book, I always collaborate with one.
When putting together my team for Live Full Throttle I knew I'd use Aprill Jones (@aprillwrites on Twitter). Aprill writes copy and is as an account social media content manager with an area advertising agency, in addition to being a freelance copywriter and editor. We've hired each other to edit client's book projects.
Editor as Reader Advocate
There are different kinds of editing assignments, only two of which I'll cover here, the "conceptual" editor and the "copy" editor.
The conceptual editor  is akin to an architect and a copy editor to a home inspector. The conceptual editor guides the writer in how to present the material for maximum impact, while the copy editor makes sure the final output doesn't distract the reader with inconsistencies, punctuation, grammar and other details of craftsmanship. Some projects call for another layer of edits between conceptual and copy, because familiarity with the work dulls the senses (and that familiarity begins with the writer). Editors are the readers' advocates for the project.
For Live Full Throttle, I asked Aprill to focus somewhere between conceptual and copy edits on the first round.  I originally wrote:
In 2005 Karen was diagnosed with Choroidal Melanoma, a form of eye cancer. Five years later, in a three-month period, her position with an Episcopal parish was terminated, her husband left her, and she was literally run over by a Mack truck while riding her motorcycle out of state.

She described cancer was "a skate" compared to the triple-whack.

What's a laid off minister facing divorce do with a paid sabbatical? Take a motorcycle trip on a Suzuki Boulevard, of course. But what began as a wind-in-the-face opportunity to assess life and career options ended in an orthopedic exoskeleton from neck to waist.
After Aprill's feedback it became:
In 2005 Karen was diagnosed with Choroidal Melanoma, a form of eye cancer, which she described as "a skate" compared to what came five years later. In a three-month period during 2010, her position with an Episcopal parish was terminated and her husband left her.

So what's a laid-off minister facing divorce do with a paid sabbatical between employment and unemployment? Take a motorcycle trip on her Suzuki Boulevard, of course.But what began as a wind-in-the-face opportunity to assess life and career options ended in an orthopedic exoskeleton from neck to midsection when Karen was literally run over by a Mack truck several states from home.
Advice for self-publishers
If you are a business professional planning to use a book as a door opener for speaking engagements or as a leave-behind with clients, remember that old saw about judging a book by its cover: people will judge YOU by your book. Your book should be at least as professionally designed, written and edited as it would have been in the hands of an experienced publisher.
No matter how well you write, you need an editor or two. Non-fiction writers, I'm not telling you to hire the local high school's British Literature teacher as an editor, I'm advising you to hire someone who will read your work on behalf of your intended audience. Works of high literary fiction read very differently than self-help and inspirational books, which is how Live Full Throttle is categorized.  The white papers, newsletters and books I write for financial professionals are different from Brit Lit, too. Command of the language and its conventions is just the starting point when looking for an editor.
I wrote a post last year about how to find the right ghost writer for your project. Some of that applies to finding the right editor:
Before you hire someone to write for you, be sure they have domain expertise. My specialty is business writing and nonfiction because I have the background and education to do the job well.  If someone asked me to write for pharma or hi tech I'd have to take a pass — actually I'd have to question why they called me in the first place!

The right relationship starts with due diligence, including work samples and client referrals.
For self-publishers hiring book design firms, ask if the firm can refer editors they've worked with in the past. Some firms even have copy editors on staff.
When I ghost write, I also function as conceptual editor, but I wouldn't take on a copy editing job. If you'd like to work with Aprill and me on a project, send me an email.
Welcome to the second installment of my self-publishing adventure. Because I ghostwrite books, I'm sharing my process so that potential clients who are interested in this option will know what to expect or anticipate.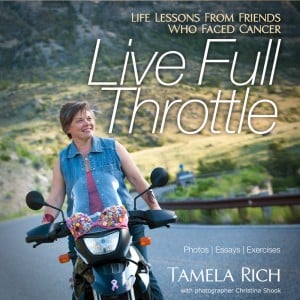 If you were my client, I'd take you through the process of defining a mission and a set of goals for your book. I did both before I began writing Live Full Throttle, before I hired Christina Shook to provide photographs, before I left on my motorcycle this summer.  The mission changed a bit over time, which is to be expected, but the cliche is true: if you don't know where you're going, any road will get you there.
Mission
Live Full Throttle: what you can learn about life from women who've faced cancer* will encourage readers to embrace their mortality and wring the joy out of their lives. It will give people whose lives have been touched by cancer (or any serious illness) hope that, despite their diagnosis or prognosis, their lives can be joyful and productive.
Short- and long-term goals
Live Full Throttle will be the book that launches my platform as an author who specializes in books that make people think about their lives in new, more optimistic ways. Readers will want to give a copy to those with a life-threatening diagnosis or who are in any kind of life transition.

The photographs will make people buy and hold on to it. The visual nature of the book will introduce a general audience to motorcyclist philanthropy. People who wouldn't normally pick up a "motorcycling book" will read this one and will remember me as its author.

I must make money on the book itself, and it will give me paid speaking opportunities at motorcycle events, cancer fundraisers, author's conferences and some places I haven't yet considered.

It will pave the way for paid sponsorships and opportunities to travel more widely.

It will teach me about self-publishing, which will help me when working with self-publishing clients.

A second book, Lean Into Life: Lessons From the Road  is a combination memoir/daily meditations book. It leads with the memoir, based my experience with business/financial/emotional devestation and how long-distance motorcycle travel gave me a rebirth and a new way of looking at life's hardships. The 365 days of meditations will average 200 words of anecdote and end with a pithy takeaway. The occasional photo might be nice — or maybe 365 photos in watermark behind the words…too early to tell.

Live Full Throttle will connect with a set of VERY loyal audiences, women, motorcyclists, and the cancer community (or should I call it "the chronically ill"?). These audiences will evangelize the second book,  Lean Into Life, for me. 
Guidance for the book designer
Here's a recap on why I hired SPARK Publications to design the book. I provided SPARK with my mission and goals as well as this little memo to kick off the creative process.
The book's voice and the exercises encourage readers to lead a purposeful life that's full of Spirit.
Here are some covers I like for various reasons:

Interesting results when you search with the terms "photo essay" on Amazon – I don't like any of these covers. I don't want "girlie" and curlicues. I love the combination of black with red & beige. Think of a German Shephard with a red collar.

Fonts for inspiration: Dante  Cassandra  Elegant Vintage Caps of the '20s.
Whether you are considering publishing a book yourself or selling it to a publisher, you need a mission and goals for the book. If someone else publishes it for you, your wishes for the cover might be considered, but will likely be ignored.
*Subtitle is changed from the original. It now reads "Life Lessons from Friends Who Faced Cancer."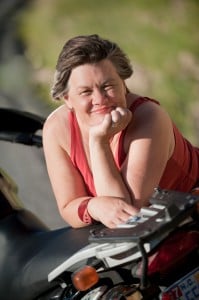 After writing about how to roll blog posts, newsletters and articles into books, self publishing, writing book proposals and what a book can do for you professionally, I invite you to walk with me down the path of self-publishing a book of my own.
Live Full Throttle: Life Lessons From Friends Who Faced Cancer will go to press some time in November and I should have it back by January. Between then and now I'm working with a book design firm, printers, and my marketing intern, Alex Boss.
Live Full Throttle's back story
In 2010 I learned to ride a motorcycle, then joined a group of women bikers dedicated to raising money and awareness for breast cancer causes. After hearing hundreds of stories about facing the ultimate sink hole—death–from women doing it with grace, humor, moxie and joy, I decided to share what they taught me in this book.
Why self-publish?
I decided to publish the book myself after walking through the list of questions I would pose to a client trying to make the  same decision. Here's a recap of my thought process.
Timing
I saw no reason to wait 12-18 months in light of the people I had waiting to buy it. I'll be riding with the breast cancer fundraising group again in 2012 and they want to see this book NOW.  Not taking into account the time required to get an agent and then a contract with a publisher, which is considerable, publishers have production queues that I have no means to influence.
Greater profits for savvy marketers
Even if a publisher picked up the cost of designing, editing and distributing the book, the hard costs (and hard tasks) of marketing it would be up to me.  With the extra margin that publishing gives me, I'll reap more of the financial rewards from hard-won sales than I would have realized with a publisher in the food chain. In other words, for the same amount of effort on my part I'll make more money.
As my own publisher I can cut deals to consign the books with shops, vendors and speakers. I can co-brand the book with like-minded organizations and work out creative fundraising opportunities for nonprofits. I even can run a personalized edition for companies that would like to offer it to their stakeholders.  Authors with total control over their P&Ls can do this; authors with publishers have to go hat in  hand.
Unconventional format
Live Full Throttle: Life Lessons From Friends Who Faced Cancer is a hybrid of memoir and photo essay. At the end of each chapter I provide exercises designed to help readers apply the life lessons. An experimental format is difficult to sell to publishers, and I knew there was a strong probability that they would change the concept anyway, whether I was on board with their changes or not. Who needs that kind of creative castration?  That's why I'm freelance in the first place!
Platform
Publishers want authors with strong "platforms," which is jargon for how many people already know about you and are waiting with bated breath for your book to roll of the printing press or to finish downloading. An author platform is gauged in a variety of ways, including the number of social media followers and blog and newsletter subscribers, speakers bureau representation, and so on.
For a first-time author planning use a book as a means of building or growing a platform, the whole "come back and see us when you have a big platform" line is like telling a teenager they can't take the car out at night because they've never driven in the dark. In the time it would take me to convince a publisher that I have enough book buyers to warrant publishing it, I can just start selling the book.
 Choosing a designer
I believe in putting out a quality product. Research shows that even ebooks with attractive "covers" sell better than those with cheesy ones. I'm not a designer and don't aspire to be. Yes, ebooks can be formatted in Word and converted, but my book is full of beautiful photos by Christina Shook and needed real design expertise. I wasn't about to skimp on design.
I also believe in the power of tribe. It's always nice keeping dollars in your own community but that's not the only reason why I chose Spark Publications, headquartered here in Charlotte, NC, to design my book. I wanted to work with a design firm that KNOWS BOOK PUBLISHING, and Spark has designed a raft of successful book projects. The president of the firm, Fabi Preslar, knows how difficult it is to be a self-published author, since she wrote a book of her own this year.  Finally, Fabi is well regarded in business and professional circles in this region, meaning she has a great platform for promoting her clients' projects; I wanted to benefit from her network and pro-client passion.
Choosing a cover
Spark began the project by suggesting different cover ideas. Scroll through to see the first round.
Next, I put the question out to friends and social media followers. On their feedback, I went back to Spark for iterations on the first layout. Here's what I got.
And finally, here's where we landed. I adore it.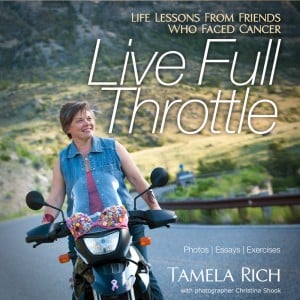 Next up: Mission, Goals and Cover Guidance.
When I talk to prospective authors about their publishing plans very few know what they're up against trying to get a traditional publisher to fund their project. That's how you should think of it — funding the project.
Before an aspiring author settles into a daydream of how to spend all that advance money and how lavish her book launch party will be, she needs a dose of reality on the  economics of publishing from the publisher's perspective.
A Fantasy Scenario

A publisher takes care of several things, pre-press activities, printing and distribution. Promoting the book is almost always the author's responsibility.
Pre-press costs
Let's engage in fantasy and say the book is so well written it only needs copy editing before it's ready to be designed and sent off to the printer — that's a quantum leap but we'll take it.
A quick search through self-publishing price charts gives you a sense of cost to get the book to the printer, including covers, page setup, copy editing ISBN number, bar code, etc.  Let's pretend $4000 is a reasonable estimate to get the book ready to go to the printer.
Printing costs
The cost to print each book is a volume game. Createspace has a handy calculator that shows your cost at about $2200 for a run of 1000 softcover copies of your 100-page book.  Sure, you can get printing at better prices, but this is close enough for Fantasy Land.
So far, without your publisher paying you anything for the time and effort to write the book (much less the cost to pay someone to write it for you), you're looking at $6200 to produce 1000 books including pre-press and printing.
Distribution costs
Distribution is a hefty expense.  The distributor will charge $500 to establish an account for your book, plus a monthly fee and storage charge for warehousing your book. Then, they'll take a chunk out of the retail price of each book to handle shipping, selling it to retailers, collecting money, etc.
When you add distribution charges, you've got an $8000 project for sure WITHOUT paying anything to promote it. Can you move 1000 books to your network without a promotions budget?
An easier way to make a living

Selling 1000 books means your publisher will have to price the book at $20 to make $12,000 gross. Because this is a fantasy, let's say you took no advance to write the book and negotiated 30% royalty on sales. Congratulations, you and your publisher just scored $6000 each.
Let's be honest, there's an easier way to make a living.
You say you want an advance to write your book?  Even just a trifle? Let's do the math with a $10,000 advance and the same 1000 book run.  Do you know 1000 people who are going to pay $30 for your book?  Hold on before you answer. Mark Twain's 760-page autobiography was priced at $34.95 retail.  Oh well, since we're in fantasy land let's say you sell all 1000 copies at $30.  Your lucky publisher can hope to make $12,000 and you're not going to make any royalties on top of the advance.
Yep, there are lots of easier ways to make a living for both you AND the publisher.
Are you writing a book to make a profit or to meet some other goal(s)?
Skinny profits mean the publisher's' most important concern is the author's ability to SELL the book. The business professionals I work with can usually sell 1000 books to their built-in audience, more if they can sell them at speaking engagements, but even small publishers will need to sell more than 1000 books to make it worth their while.
Of course profiting on the sale of your books isn't the only reason to write them. This post will help you think through your goals.
Bottom line for aspiring business authors:  self-publishing is probably going to be more profitable, provided you can FUND THE PROJECT. If you need help with funding, you could always sell "shares" in the book or sell advertising or licensing rights. There are several creative ways to fund it without involving a publisher.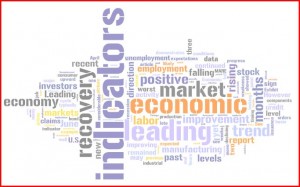 Everything I write on this site is addressed to business professionals who know they need to produce content, including books, to enhance their professionalism, to grow their client base or to achieve a social outcome.  If this applies to you, read on, but if you want someone to help you write a novel, I'm not the person you're looking for.
Start with 15,000 words
Let's put a stake in the ground and say that a book has at least 15,000 composed words. Whether those words are delivered to the user electronically, in an MP3 or on paper is a matter of platform. Just how big is 15,000 words? These examples may help:
Do you read newspaper opinion columns? They average 700 words, so if you've written 22 pieces of that length, you could compile them into a book.
Most blog posts average 300+ words, so 50 posts would total 15,000 words. Count the average words in your blog posts and do the math.
How many speeches or presentations have you delivered?  Those add up, too.  If standard speech without long pauses runs 150 – 170 words per minute, a 20-minute speech is 3,000 to 3,400 words.  If you've delivered five 20-minute speeches on your subject, you're ready to roll.
Your old newsletter articles are good book fodder.
Begin with a guide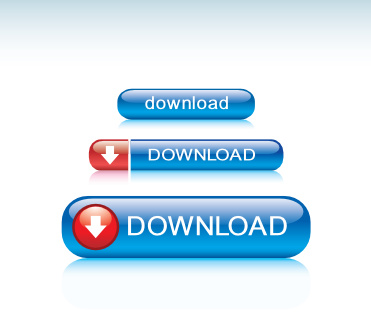 You could begin writing your book by publishing a series of "guides" for download or as handouts after Rotary Club meetings or as leave-behinds with prospects. These are also called white papers, executive briefings, special reports and ebooks.  Subject ideas:
Credit repair guide for those who've declared bankruptcy or lost a home in foreclosure
Estate planning guide for those who want to leave money to family members and social institutions
Annotated checklists:

to help business owners perform due diligence on an acquisition
for life insurance clients to ascertain that their beneficiaries are in order
necessary to maximize tax deductions

Suggested points in an operating agreement for family-owned businesses buying the previous generation's interests
Case study of how you helped a client use a Qualified Personal Residence Trust to pass real estate to children
Enjoy the ride
It's important to enjoy your  book's subject. Even if you hire a ghost writer to do the grunt work, you're going to be immersed in the book project for quite a while, from writing it, to the promotional activities required to get a return on your invested time and money. That's another reason starting with something smaller than a full-fledged book is helpful — if you tire of the book or you're out of material before the first guide is written, that's an early sign that the book concept needs to be re-formulated.
Yes, you can buy book authorship
If you don't have any original content and you're not willing to develop it, there are companies that will sell you a pre-written book that you can lightly customize. Beware that in the world of digital downloads and interstate commerce there's no guarantee that your audience won't catch on to this ploy. If they do, your strategy will backfire. I can't help you there.  Where I can help is in  writing blog posts, newsletters, articles and other materials that we can roll into a book later.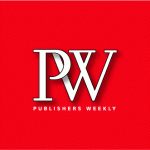 If you're writing a non-fiction book and you're NOT interested in publishing it yourself,  you need to write a book proposal, not a book.
Why is this?  Unless a publisher approaches you about writing a book,they must first be convinced that a market for the book exists. Then they'll need to be convinced that you've got the right plan for selling your book to that market. If they're convinced on these two fronts then — and only then — will they read your sample chapters.
You may have to approach publishers through an agent, not directly. Agents will read your book proposal before approaching publishers. If it's a good one, they'll help you massage the proposal and your sample chapters to meet the various publishers' criteria. But you've got to write the proposal first (or hire someone to do that for you).
I've written before about the need to approach a book project with specific goals. Writing a book proposal will guide you through turning the goals into tactical steps.
See how comfortable you are with these questions and then get in touch if you're ready to explore how we might work together.
These marketing issues (and others) must be addressed in your book proposal
Name three books that are on the shelves right now (and selling) that would interest the same people who would buy yours. Contrary to what you might think, "competition" demonstrates that a market exists.

How is your book the same as each of the three?
How is it different from each?
Comparing your education, work history, achievements, awards, publications and professional affiliations to those of the other authors, how do you stack up?

If you walked into a book store looking for your book, in what ONE area would they find it? Business?  Finance?  Management?  Personal investing?  Memoir?  Electronics? Computer programming?  This helps you focus — you'll sell more books when you focus than when you shotgun.
What five questions does your ideal reader want to see answered in your book? This assumes you know who your ideal reader is, of course.
Make a list of everone you can count on to read your book and publicly rave about it.

Where they will be raving?
How many followers/subscribers will be paying attention to their raves?

How many clubs, professional organizations and affinity groups will pay you to speak at a meeting and allow you to sell your book there?

List them.
What exact dates and cities will they hold meetings during the first year your book is available?
What about you, the author?
If you plan to write a memoir or autobiography, what about your life has universal appeal?
What can people learn from your experience even if their lives have little in common with yours?
Would a co-author's credentials help you sell more books?
I recommend reading Guerrilla Marketing for Writers, whether you intend to write your own book, to publish your own book or to use a ghost writer or publisher. Great stuff.
Hopefully you answered these questions with confidence. If so, let's get started.