A year ago I published Live Full Throttle: Life Lessons From Friends Who Faced Cancer, and now it's won two national book awards!
Of course I'm over the moon with this news, as any author would be. For me the news brings another layer of joy, since I'm a professional ghostwriter and self-promotion can drain my creative force. Now when people begin searching for a ghost author for their books, and as they begin their due diligence, I can show them what critics have said about my work instead of tooting my own horn. Whew!
"Magnificent stories, movingly told, with compelling copy and striking photo spreads. It's a real page-turner." ~National APEX Grand Award for Publishing Excellence
Now you can hire an award-winning ghostwriter for your business book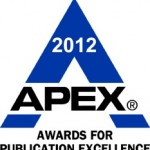 The National APEX Grand Award for Publishing Excellence is open to communicators in corporate, nonprofit and independent settings. Out of 3,800 APEX Award Entries, only 100 received a Grand Award.
Note that the award is for "publishing" excellence, which means Apex considered everything a publisher is responsible for before  they bestowed the award, including writing, editing, art, and design. With so many business professionals considering self-publishing their work, my experience with  Live Full Throttle will help if they decide to go down that road.
I'm forever grateful to the team who brought my book together: Christina Shook's photography, SPARK Publications' design, and Aprill Jones's copy editing expertise were essential.
I can help you find the right team for your self-published book, too, or if you want to find a publisher I can help you write a winning book proposal, as I did for Aaron Katsman. Let's talk about what you want your book to do for you first, then see what route to publication makes the most sense.
On the personal side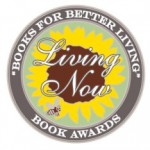 The Living Now Book Awards "celebrate the innovation and creativity of newly published books that enhance the quality of our lives, from cooking and fitness to relationships and mature living." Live Full Throttle won in the "Social Activism/Charity" category.
I'm eternally grateful to my friends who entrusting me with the stories of their lives and journeys with cancer and I'm delighted that their trust in me has circled back to them in the form of critical acclaim.
Sure,  management consultant and avid motorcyclist Dwain DeVille could have delivered a book with lots of worksheets and case studies to walk a business owner through the difficult process of strategic planning. Thankfully he approached the subject from his own hard-won experience with entrepreneurial road rash and used motorcycling metaphors to keep our right brains engaged in the process.  He uses the straight talk and occasional cuss words that people seem to expect from bikers, too.
Hell, ask me where my company needs to be in five years, and I'll answer without a moment's hesitation. However, ask me where I want my life to be in five years and I couldn't begin to tell you. And after all these years in business, that's a pretty crappy place to be. I'd allowed the needs of the company to drive my personal life for too long. It was high time to anwer the question "What's Next" and redefine my dreams. It was time to focus on my lifestyle.
Written for the business owner, not a cog in a big corporate wheel, The Biker's Guide to Business: When Business and Life Meet at the Crossroads, DeVille's philosophy sounds familiar to those of us who've read one of the eMyth books, but DeVille has his own spin on how to steer a company to serve its owner instead of the other way around.
DeVille is quick to point out his disdain for traditional business plans that end up collecting dust on the shelf. He insists that business owners who follow his process will walk away with a plan that can/will be executed. He provides these tools and instructions on his Bikers Guide to Business web site as well.
Beginning with failure
DeVille pulls no punches in describing a business venture he took on for all the wrong reasons and the financial and emotional aftermath. That experience taught him that "the key to success isn't recognizing opportunity, but instead recognizing the opportunities you should not chase."
No sooner had he straightened things out on the business front, Deville faced a cancer diagnosis and the loss of a kidney. Wham-Bam.
He decided it was time for a road trip through the American west on a rented Road King, a move I totally understand! The fruit of his trip was a strategy for his own management consulting firm and the outline for this book, which is also available on Audible, narrated by the author in his delightful Louisiana accent.
Now DeVille leads three-day motorcycle retreats for business owners to help them achieve the same degree of clarity that his seminal trip provided to him.
The book is written not written exclusively for bikers; indeed DeVille does an excellent job explaining the motorcycling metaphors to the uninitiated. That said, I think bikers like me are bound to enjoy it on a deeper level.
Note to aspiring business authors
If you're thinking of writing a book on a dry subject, like business planning, consider DeVille's approach of filtering it through a metaphor or a simple tale (ex: The Monk Who Sold His Ferrari).
A couple of weeks after downloading a Kindle version of The Biker's Guide to Business: When Business and Life Meet at the Crossroads, I received a personalized copy from its author, whom I "know" through Twitter. This is the first book that I have in both formats and it helped me see exactly how books differ between print and digital.  With that homework done, I recommend that business authors distribute their books in all three formats: print, digital and audio.
Ten months ago I posed the question of which e-reader I should decide upon.  I then became so consumed preparing for my cross-country road trip that I didn't take action myself and no one else saw fit to give me one — what's with that?
After library and book store closings I'm comparing e-readers to the iPad and the whole array of  technologies I'll be  using to make my live more manageable.  I'll talk more about my overall tech strategy later. Today's focus is the Nook Color.
The e-reader is essential
In the last month two major bookstores have closed here. Charlotte is no backwater, yet neither Borders nor Joseph Beth could make in the the three-way battle with Barnes & Noble at the swankiest mall in a two-state area. In my reading life I've seen the demise of the independent booksellers at the hands of these chains and now even they face extinction in the wake of today's asteroid of technology. Enough bemoaning a well-known fact.
As I was standing in line talking to other vulture-patrons of Joseph Beth, many of us came to the conclusion that we've reached a tipping point as book lovers — we have no choice but to join the e-reader wave. It's not a matter of  simply transferring our patronage to B&N and the local library system:
To keep libraries open, the budget to buy books at Charlotte Mecklenburg Library has been reduced by a whopping 58% since last fiscal year. This comes at a time when libraries are experiencing an unprecedented surge in demand. For library patrons, this means that wait times for new books are averaging six months, sometimes much longer. ~Public Library of Charlotte and Mecklenburg County
So my decision to go with a Nook was at least 80% driven by the desire to use an e-reader that supported my love of a physical book store.  If the Nook had stunk I'd have re-evaluated my decision, of course, but thankfully both iterations of the device will meet my needs.
The Nook Color meets more of my needs
When choosing between the two Nooks, I ultimately had to decide whether my eyes could tolerate the strain of the back-lit Nook Color. I decided I could because while I read a great deal, I'm a grazer. I don't read a book in a sitting — or even one a week. Sitting at the computer screen for hours each day doesn't give me headaches so what's another back-lit device?
I read a lot more magazines than books and there aren't many of them available on the original Nook. They look GREAT on the Nook Color and you can riffle through the entire magazine without waiting for pages to load.
The main reason I held out against an e-reader was the WAY that I read. Unless it's a novel, I write in my books. I underline. I dog ear. The original Nook allowed me to do all these things, but not with great ease. The Nook Color gets it right.
Yes, yes, I know about the iPad and the Kindle and Sony readers, blah blah blah. Ultimately, the Nook Color meets my needs and keeps me in touch with a bricks and mortar retailer, where I can smell paper and ink, socialize with other readers over a cup of tea and get tips from friendly booksellers.
In praise of the LIVE BOOKSELLER
These two videos show why bricks & mortar are vital. In the first, I'd spent about an hour with a bookseller learning the features & functions of the device and thought I had a handle on it. But when I fired up the camera and fumbled navigation for about 3 minutes I realized that I'd been overly confident. Bookseller Lindsay saved the day.
In the second, the ever-helpful Lindsay, through her own experience as a Nook reader, steers me clear of covers that are sure to disappoint based on MY reading preferences.  Try to get that from Amazon and you're left with reading a few dozen starred reviews and taking your best shot.
The Nook Color doesn't show true to form on this video. It's great in person but looks blurry on video. Don't judge it visually. I fumbled around for a while trying to remember how to get to the beautiful magazine functionality and then a friendly bookseller came to my rescue at 3:30.
Lindsay, the LIVE bookseller at Barnes & Noble, helped me choose a book cover in a way that simply can't be done online, no matter how many reviews! Love the personal touch!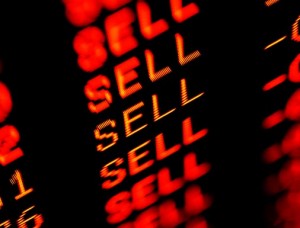 PBS is airing a great series called Mind Over Money.
In the aftermath of the worst financial crisis since the Great Depression, NOVA presents "Mind Over Money"—an entertaining and penetrating exploration of why mainstream economists failed to predict the crash of 2008 and why we so often make irrational financial decisions. It's a program that reveals how our emotions interfere with our decision-making and explores controversial new arguments about the world of finance. Before the current crash, most Wall Street analysts believed that markets are "efficient"—that investors are reasonable and always operate in their own economic self-interest. Most of the time, these assumptions of classical economics work well enough. But in extreme situations, people panic and conventional theories collapse. In the face of the recent crash, can a new science that aims to incorporate human psychology into finance—behavioral economics—do better?
I'm looking forward to seeing the experiment where they wire traders' brains and bodies during trading sessions. Behavioral economics is a favorite interest of mine, hence Tradeoffs: Leveraging the Longs & Shorts of Life. Dan Ariely wrote a great book on the subject, Predictably Irrational. I highly recommend it.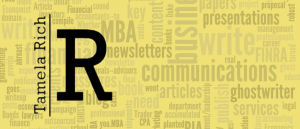 My good friend Andy Ciordia is the closest thing I have to a coworker.  My clients think more highly of me when I bring him to a project — he's a social media and design whiz and all-round nice guy.
Andy designed these two versions of a business card for me using tag clouds!  Ordered them from MOO and can't wait to see them. The other side has my contact info (of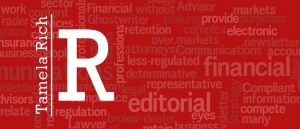 course) and a mugshot. I went ahead and included my Twitter handle @TamelaRich while I was at it.
Tell me, are you using your Twitter handle on yours?
Anyone else noticing how few business cards you need these days compared to five years ago? And resumes? Heck, you wanna see mine, go to LinkedIn.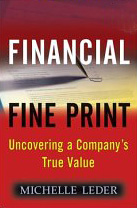 Financial pros and self-directed investors alike appreciate the work that Michelle Leder at footnoted.org does speaking truth about powerful businesses and the people they overpay to run them. Good to know someone's on the job ferreting out the things companies try to bury in their routine SEC filings.
Ms Leder found her calling as a forensic reader of company reports after losing part of her IRA on Qwest Communications. Conducting the post-mortem on that  transaction,Ms Leder realized that "instead of relying on happy talk from corporate executives and over-enthusiastic analysts, she should have spent her time reading the company's SEC filings. In a little over an hour's time, she found several red flags that pointed to overly aggressive accounting."
A seasoned business journalist, she wrote Financial Fine Print: Uncovering a Company's True Value and launched footnoted, which was acquired by Morningstar earlier this month. Proof positive that sometimes those who do good can also do well.
Be sure to bookmark or get a feed from footnoted's blog.
Here's a recent video of Ms Leder who, like me, works out of a home-based International Headquarters and is ably assisted by a canine.
In this Web 2.0 world, clients and colleagues recently asked if they could endorse the work I did for/with them on my blog.  Brilliant thinking!
Thanks!
I had the itch for a better website. With a big speaking event coming up, a newsletter to launch and downloads to offer, I knew there was a better way. Heck, I worked for a dot-com eight years ago, shouldn't I know how to proceed?
Well, I knew how to begin. Craig's List, of course. Placed an ad on Craig's List and elance.com for "HTML & Google Analytics Expert" because I thought that's what I needed. Whoa, out of the woodwork crawled DotNetNuke, Drupal, Adobe Contribute and base code (ASP) options.    My head swam and bank balance belched.
What's a Web 2.0 gal to do? I went to LinkedIn and perused the Q&A.  Found an interesting discussion on WordPress as a content management system.  That's funny, I thought of it as a blog platform.  Dug a bit deeper. Asked a LinkedIn question  whether WordPress was possible or advisable for my specific goals.  Answer, YES.  I admit to being a sucker for most things open source.  I browse with Firefox, get my mail with Thunderbird and now run my site on WordPress.  All part of the wisdom of crowds.

I'm now part of a worldwide community of WordPressers — no Dow Jones Big Brother watching my every move, just lots of friendly worldwide cousins who let me borrow a monkey wrench and tell me how to best use it.
In addition to web searches I dug into my Rolodex (is that a term people still use?) and was referred to Andy at Nuance Labs .  A mutual friend worked with him on his own site and on some nonprofit sites including the Charlotte, NC chapter of Slow Foods.   Anyone into the slow foods movement is likely to be my kind of co-worker.
Of course we met in a coffee shop.  Of course he sports a ponytail and wields a Mac.   Of course he manages me very well — tells me he needs to stay on task and produce the deliverables I prioritized before following me down several rabbit holes of other interesting options.  I assure him I'll be a "good client," and let him grind it out.
Then, ON TIME and ON BUDGET he sends me the first peak at my new site.  I almost cry when I see the functionality, the design elegance, and his judicious selection of passages selected from my old site, my LinkedIn profile and other things I've written.  "Yes," I think, "we can be very good coworkers."
I say to him "Use your Millenial/GenX sensibilities to spice it up" and that's enough prodding.  He gets it and I get what I've asked for.
Bottom line:  LinkedIn's a gem mine of information. Consider WordPress for your next site.  Nuance Labs is a great web partner.