A month ago I took a ten-day reading and writing sabbatical while dog sitting for friends. I came back refreshed, informed and ready to embrace emerging technologies and business models for content producers.
Yes, that's the simplest way I can think of it, writers:  we're content producers distributing our intellectual property on platforms. We need to get over the platform issue — whether people buy something we publish on cotton paper bound in leather or in a video shot from our smart phones and hosted by Vimeo.
Thrive or go crazy?
My advice is to accept this as fact, find a way to thrive or get out before it makes you crazy. I've decided to accept and thrive. To thrive, we must understand the underlying economics or fall in with those who do.
I'm following Seth Godin into this new territory.  His  latest Domino Project post on pricing helps:
The competition for a Kindle book isn't the hardcover. The competition is a game on the iPad or a movie from Netflix or a song playing on your Sonos. Pricing is about substitutions, and if we want books to avoid becoming a tiny niche, we need to price accordingly. There are more substitutes, and they are cheaper than ever before.
And a librarian will lead the way
This video by a library IT guy does an outstanding job of contextualizing printed books in the overall scheme of content production and distribution. Don't dismiss it because you don't use libraries.
I love the way Eli Neiburg compares books to chiseled tablets and  papyrus scrolls, and eReaders to eight-track tapes. If a librarian can envision and embrace a future that doesn't rely on dead trees but includes them (as appropriate), so can content producers.
Get on board, move over or get run over.
[youtube]http://www.youtube.com/watch?v=KqAwj5ssU2c&feature=player_embedded[/youtube]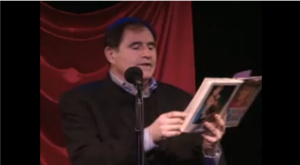 Last night my friend Crystal Dempsey invited me and several other Charlotte women to the local premier of Celebrity Autobiographies. If this show comes to your town, definitely go to see professional actors read verbatim from books that were most certainly ghostwritten.
Oh, and if you're lucky they'll also read Suzanne Somers' poetry (which probably wasn't ghosted).
Sitting in the Booth Playhouse I found myself squirming at times, wiping away tears at others and often feeling ashamed of the ghost writers who were behind the work being read. For a taste of the brilliance I included a video at the bottom of the page.
Ghost writer takeaways for would-be business authors
Don't add fluff. I don't think I've ever read a celebrity autobiography, but if last night is indicative, they carry a surfeit of filler material, just like business books.  If you don't have enough information to fill a book, write an article or eBook. You can always roll the articles up into a book later.
Don't publish until it's right.  Some (most?) of the celebs whose books were featured last night surely had second thoughts before they signed off on the final copy.  Surely? Yes, I'm sure Kenny Loggins had reservations when he wrote about his wish for day of passionate lovemaking sans birth control. Surely he did. I'm not advising business authors that they should delay publication until it's the definitive work that the sands of time will never change — even history is re-interpreted.  Instead I'm telling you to listen to that little voice that says "This needs more data," or " I'm not sure this part needs to be in this book," or "I don't think  my point is clear."
Hire for writing ability AND technical expertise. Celebrity autobiography ghost writers don't need to be celebrities, they just need to understand the roller coaster of life — children are often misunderstood, everyone starts out a virgin, and some people are sharks — and draw their subjects out along those lines.  Hiring a business ghost writer is different. You don't want to spend time as an author explaining to your ghost writer what an ETF is or who Michael Porter is or how the Fed's money supply affects mortgage rates.
And here's the promised clip.
[youtube]http://www.youtube.com/watch?v=joUn6XwY0Dk[/youtube]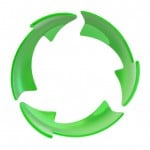 The folks at Sherpa produce excellent annual email marketing benchmarking reports.   The latest proves three things, in Sherpa's words (my emphasis added):
Tactically, email appears to have unlimited potential especially when integrated with emerging marketing channels like social media.
As a mature tactic, performance improvements are no longer measured in quantum leaps but in incremental steps.
But when multiple improvement tactics are combined, performance is accelerated.
This is great news for people who've seen incremental steps instead of quantum leaps in their e-newsletter efforts and wonder if they're "doing it right."
It also reinforces my evangelizing to use email alongside social media platforms. Once you've produced highly relevant content recycle and promote it! If you do nothing more than place your newsletter articles in your blog and promote it with a tweet, you'll reap rewards.
Takeaways for financial professionals who start with e-newsletters
Producing "highly relevant content" is a challenge for everyone, according to the report (see below). Regulated financial professionals have the added burden of compliance concerns with their relevant content, so it's understandable, but not wise, that some opt for cookie cutter solutions.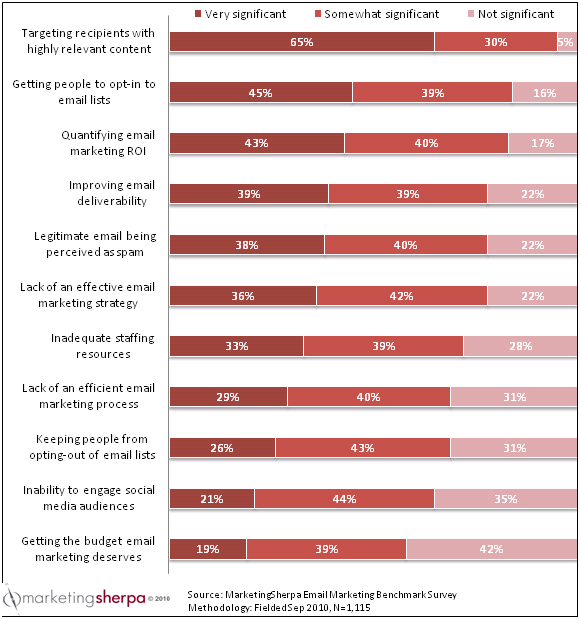 My clients don't work for the kinds of  firms that churn out white papers and newsletters like snowflakes in Siberia — nor do they want to. But they know they need to produce quality content — from blog posts to newsletters and social media updates —  on a regular basis.  They often struggle to imagine how they'll fit research and writing into their agendas, which is why they hire me.
Enter the editorial calendar
The first thing I do with a client is map out an editorial calendar. This gives us a publishing schedule and a backbone of subjects, which we supplement with news from the 24×7 media machine.  I speak in more detail on this in the video below. It might help you think through ways to use a ghost writer or editor.
The importance of a ghost writer with subject matter expertise
If you want to work with a ghostwriter or editor, before you hire someone on the basis of their ability to use proper grammar and punctuation, I suggest you also ascertain how much they know about your field. Someone who knows your competitive and regulatory landscape will be easier to work with and can cross-pollinate best practices.
For example, because I write primarily for attorneys, financial advisors and accountants, I'm tuned into the news items that have the greatest bearing on their practices. I understand the implications of topics like an SEC ruling and Fed Funds Rate changes.  My clients can rely on me to suggest topics to supplement the items on their editorial calendars, which eases their content production burden.
Help me help you*
One way to help your ghostwriter is to forward news digests from your professional associations and Google Alerts. One of my clients, an attorney, has certain publications on email auto-forward, which gives me plenty of material for two or three weekly blog posts and the occasional series of articles on a hot topic.
Bottom line, you can stay focused on your work AND produce quality content at a regular clip with the right team. Get with it!
*one of my favorite lines from Jerry Macguire
One of my clients is looking for a new slogan. Would you please answer these SIX EASY QUESTIONS as part of my research?
Since I'm an avid BMW motorcyclist now, I came across this video on a forum I belong to.
Don't dismiss it just because you've no interest in motorsports — there's an important takeaway for professionals who want to connect at a deeper level with clients and prospects.
Involve = Engage
This video underlines the importance of engaging with clients and prospects instead of broadcasting to them.  BMW could have splashed its logo on the screen and called it a day, but wasn't it a better idea to involve the audience? Even to the tiny extent of telling them to close their eyes?
The emotional nature of the message, "Look inside yourself…" and the novelty of the message's delivery seared the brand into viewers' memories. Granted, establishing an emotional connection in a novel way is more difficult for a lawyer than for BMW, but it's being done every day.
Start with key messages that resonate emotionally
What are you selling? It's not financial planning, accounting services and legal advice. Take it deeper. Is it security? An edge? Peace of mind? Reliability? These are emotion-laden terms, and they resonate where descriptions like financial planning, accounting services and legal advice clank and thunk.
If you can't distill your key messages to something emotional for your audience, you'll miss your mark. You'll waste your time and your money.
Social media involvement
Social media is a natural way to engage clients and prospects. I know business professionals arriving late to the social media party with misguided expectations that a Facebook Page or Twitter account will work for them the way it works for a colleague or competitor who's been at it for a while.  Like everything else in this world, social media produces a yield for those who do their spade work.
Spade work means "involving" yourself in the lives of your prospects and clients by giving away some of your expertise in the course of conversations and interactions. Yes, giving (some of ) it away. And yes, plural conversations and interactions. Social media success isn't magic — it's working a strategic plan over a period of time.  Spade work.
This is easier to do when you're producing content – newsletters, blog posts, ebooks, white papers, books, videos, podcasts or presentations. When you've stocked your content pantry, it's easy  link that content  to someone whose Tweet or status update indicates they need your expertise. Valuable content is a real "follower" magnet, too.
Connecting with audience
Being in front of a captive audience isn't enough to ensure they're engaged in your message. Take it a step further.  Several months ago I wrote about providing an audience with a  note taking guide along with my presentation.  Throughout the session I  drew their attention to the guide and invited them to share their notes and observations with the rest of the group.  This worked on a couple of levels — helping them stay with me and enlisting their fellow audience members to re-enforce my points.
As the video says, "Tell me something and I will forget. Show me something and I can remember. Involve me, and I will understand." Therefore,  in every marketing plan, every communications plan, every pre-conference plan, in every thing, ask how you can involve and engage others in your emotional message.
This Daily Show segment, while aimed at news shows, rings true for business communicators, too.  If you rely on puns to make a point, you'll lose your audience. Get real!
The Daily Show With Jon Stewart Mon – Thurs 11p / 10c You're Not Punny www.thedailyshow.com
Have you ever had a pun backfire?  Got a story to share?  I'm compiling a Hall of Shame on this subject (with your help).
In the continuing discussion of key messages in your business writing, here's a quick example of how a slogan can reflect underlying key messages.
It can be a chicken-egg exercise deciding whether to start with a slogan or key messages. I usually find it easier to start with the latter and distill them into a slogan.
The difference between key messages and slogans confuses some people. If you need help, please contact me.
I had the opportunity to debrief the Business Sorority of NC on the vital role that social media played in my 2010 road trip. I used Twitter, Facebook Pages, Vimeo, Flickr, and my travel blog to:
raise money for my expenses and  the National Breast Cancer Foundation
get news stories in four states during my trip and hours of local coverage
find co-riders throughout my trip
earn sponsorships from Caribou Coffee, AAA and BMW
I asked how many of the Business Sorority members used the same tools for their businesses and was surprised how many used Facebook and how few used a blog; here's the final tally:
Twitter used by 10%
Facebook Pages used by 90%
Video by 5%
Photos  by 0%
Blog by 30%
The most important social media tool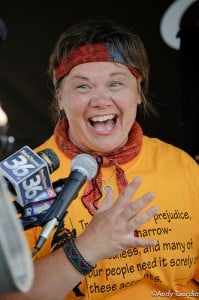 In the Q&A one woman asked which I felt was the MOST useful/important of these applications.  I answered using the Swiss Army Knife example — in social media you'll use a couple of the tools more than the others, but when you really need that tooth pick/Tweet, you really need it.
For example, when I reached Bend, Oregon (my westernmost destination) I wanted my hometown NBC affiliate to take the feed from the Oregon station and run it in the Charlotte market so I tweeted asking if anyone had a connection to WCNC. Sure enough! While WCNC didn't get the feed from Oregon, they did three times more than that: they covered my arrival home, featured a live interview with me on their morning show and used footage from my arrival and interviews in a feature story about women motorcyclists.
YEAH, that's the power of  the right tool at the time!
Start with a blog and Facebook page
While YMMV (your mileage may vary) from project to project, I think you're best served to start with a combination of  a blog and Facebook (FB). The blog is your hub and the only asset you truly own. Any of the free online apps can change their terms of service on a moment's notice, making you vulnerable to losing data or functionality at best and money at worst.  For the 90% of Business Sorority members using FB, for example, I asked what would happen if FB decided it was only going to keep the last 3 months of updates?  There is no satisfactory answer to the question if you don't have a blog.
Why Facebook over Twitter? Notwithstanding my success with Twitter, if you're a beginning social media user, it's easier to use and a critical mass of most everyone's friends and business associates are already using it. The key is to place content in your blog FIRST and then link to it from your FB page. That's not to say you shouldn't upload videos or pictures to FB, just store them on your blog for safekeeping.
The versatile  blog
I use a WordPress theme on my own url (not the free one on the WordPress site). Unlike FB or Twitter, a blog lets me write posts of unlimited length  and insert multiple graphics, videos and sound files in each. Facebook allows you to embed ONE thing and with Twitter you can only insert links.  I drive traffic to my blog using all the other apps but also send traffic out to those apps via widgets.  Take a look at my home page for example, where you can follow my tweets, watch my recent Vimeo videos and connect to my other social media outlets.
If you want to know more, reach out to me or Andy Ciordia, the impresario who makes everything I do online possible.
Here's an example of how two bankruptcy law practices' key messages reflect different business models. Key messages will resonate with certain audiences and be dissonant with others. Use the messages that resonate with YOUR audiences and don't muddy the waters trying to be all things to everyone.
Decide which audience you want for your business and craft key messages that resonate with them. In another post I'll differentiate between slogans and key messages.
What is resonance?
To resonate means "to be understood or receive a sympathetic response." Here's a video demonstration of resonance using salt on a plate that's wired to an amplifier. As the sound waves change, the grains arrange themselves into different patterns that resonate with the sound waves. The grains find the sound wave irresistible, which is what your key messages should be for clients and prospects.
What constitutes buying differs from company to company, but whether it means picking up the phone, hitting the "subscribe" button or authorizing a purchase order, you need to produce media with the key messages that resonate with your audience's  "buy now" instinct.
Examples of key messages
People always resonate with message they perceive to be in their best interests. This is why marketers use language that resonates with insecurities like fear, shame, and guilt or aspirations like fame, fortune and ease.
.
Here are some examples of key messages:
It's too difficult to figure out on your own; hire an expert
Get a second opinion from us
Cheap is too expensive
Call us before you make a decision
Don't make the same mistake
Don't hesitate
If you hate it we'll refund your money
Complex problems require innovative solutions from experienced professionals like us
It's too risky to take this on yourself; hire us to do it right
Your time is better spent elsewhere; we'll take this over for you
You deserve the best
.
Quick! What two key messages do people associate with your firm/business/practice? If you don't know, let's figure out what those messages should be and start publishing them.
People ask me all the time if there's A WAY to work with a ghostwriter. Chemistry and work preferences vary so  I can only answer by describing the way I work with my clients.
Choose a writer who knows YOUR stuff
Before you hire someone to write for you, be sure they have domain expertise. My specialty is business writing and nonfiction because I have the background and education to do the job well.  If someone asked me to write for pharma or hi tech I'd have to take a pass — actually I'd have to question why they called me in the first place!
The right relationship starts with due diligence, including work samples and client referrals.
Getting started with a ghost writer
With a bit of ramp up a qualified writer can get to work writing newsletters, blog posts, articles, white papers, presentations, even memoirs in short order. The ramp up includes determining your key messages, perhaps some SEO targets and an editorial calendar. I talk about key messages and an editorial calendar in this video.
Getting YOUR voice out of a ghost writer
If you haven't yet watched the video above, or stopped it before the end, queue it up to 2:30 where I talk about the advantage of using a sound file when working with a ghost writer.
I find that if clients begin a project by writing it themselves, or responding to my questions in writing, they focus on their spelling and grammar and perhaps their bad typing skills. This means I get less out of them and their project takes longer than if they simply respond to my questions in a natural, conversational way.   Any smart phone can serve as a recorder with a downloaded app. If you must buy a recorder, get a Sony with a USB for less than $75.
A voice recording enables me to write for clients in a way that replicates the way they think and express themselves. Of course  I clean up grammar, arrange  the piece sequentially, dig for case studies and add headlines, tags, illustrations, etc., but the end result is something that sounds familiar to the reader — only better than my client could have produced without my assistance.  My clients really do say, "It sounds like me, only better."